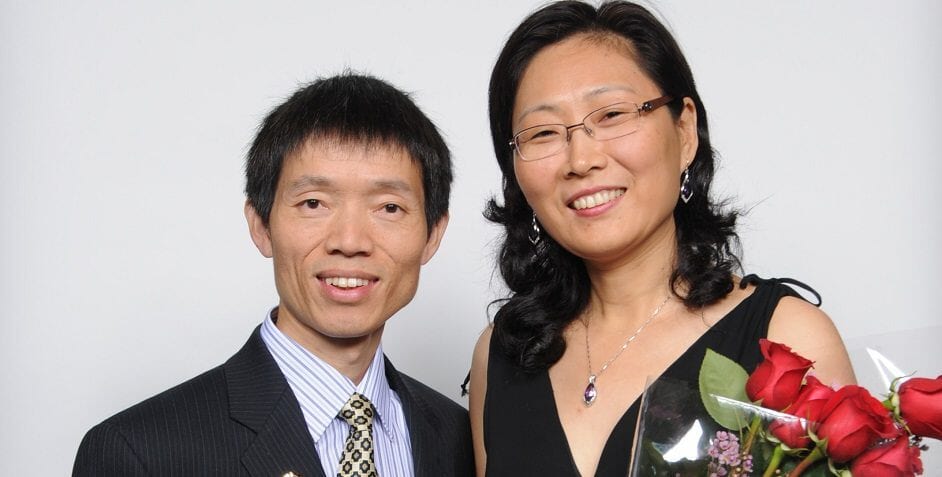 Chinese Canadian Couple and Happy Team Founders Welcomed into Mannatech's Million Dollar Club
Name: Julia Zhu and Tony Bao
Rank: Platinum Presidential Directors, Chairman's Club Members, Million Dollar Club Members†
Location: Canada
Julia Zhu and Tony Bao, founders of the Happy Team and one of the first two Chinese Canadian couples to achieve the prestigious Platinum Presidential Director leadership level, have achieved huge success with Mannatech. They are Chairman's Club members, which is an exclusive club made up of only top leaders within the company, as well as Million Dollar Club members, meaning Julia and Tony have earned more than $1 million in commissions since joining Mannatech. †
But the road to success hasn't been easy. Julia immigrated to Canada in 2004, leaving behind her job, family and friends in an effort to help provide her son with a proper education. Julia is very well-educated; she received her master's in electrical engineering from the University of Electronic Science and Technology at Xi'an, and she was one of the first engineers for Dell China. However, when she moved to Canada, she was forced to find a job in a country where she did not speak the language, and she had to settle with working for entry-level positions.
She earned a job as an AutoCAD drafter, but she was soon introduced to Mannatech and the business opportunity. This intrigued Julia, but her husband at first discouraged her from a career in direct selling.
Determined for success, she began her Mannatech business working out of her home garage. Without any Chinese material to use, and without understanding the products well, Julia pursued the business with all she had. After speaking to several individuals, she was turned down over and over again. But she persevered.
After learning more about the products and staying focused on building her business, she finally had a breakthrough. One of her friend's parents tried Mannatech's products and greatly benefited from taking them. She then had another friend who also had a positive experience taking Mannatech's products.* Before long, they were all recommending the products and referring their friends and family to Julia.
Soon after, Julia convinced her husband Tony to join her at an upcoming MannaFest℠ conference where he learned about Mannatech's amazing products and business opportunity. He decided to make a commitment to his Mannatech business, but he also suggested naming their team the "Happy Team" so that he could work to fill them with joy, unity and harmony. The team has grown exponentially since then, and many leaders have emerged from different parts of the world.
Since joining Mannatech, Julia and Tony have experienced true financial freedom, and they work every day to help others achieve their dreams. ¹
†The Million Dollar Club consists of individual Associates who have earned income equal to or greater than one million dollars cumulatively since building the business with Mannatech.
¹Personal testimonials reflect individual experiences of Mannatech Associates. Mannatech does not guarantee the amount of income or incentive rewards, if any, that an Associate participating in the Mannatech business will generate. As with any business, each Associate's business results may vary and will be based on, among other factors, the Associate's effort and skill, the customer base available to him or her, and the time devoted to the business. Please visit Mannatech.com to learn more about Mannatech and building a Mannatech business. Please view the Mannatech Career and Compensation Plan at http://library.mannatech.com/652 and the Income Averages Statement at https://mannatech2.s3.amazonaws.com/mtlibrary/41071378369998.pdf.