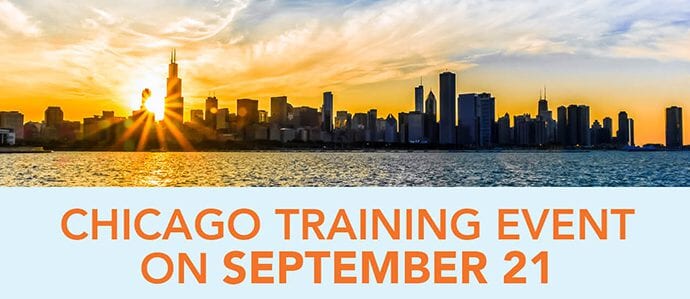 Chicago Training Event on September 21 – (한국어)
Join us for an evening of Mannatech product & business training on Saturday, September 21, 2019.
Come see Dr. Steve Nugent in person for his famous in-depth training. Hear success stories from Mannatech field leaders. Be inspired by Al Bala, Mannatech CEO & President, and our special guests, Platinum Presidential Director Miza Lee (coming all the way from Korea) and Bronze Presidential Directors Helen and Ken Baik!
When: Saturday, September 21, 2019
What Time: 6:00pm to 10:00pm
Where: Renaissance Schaumburg Convention Center Hotel, 1551 Thoreau Drive North,
Schaumburg, Illinois
Cost: $10 per Associate, Guests enter free. Register here: http://www.cvent.com/d/tyq5t5
Korean & English translations will be provided
Space is limited. Arrive early to guarantee your spot.
For any additional questions, go to www.events.mannatech.com
---
2019년 9월 21일 토요일에 열리는 매나테크 제품과 사업 트레이닝에 참석하세요.
스티브 뉴전트 박사의 심도있는 제품설명과 매나테크 사업자들의 성공이야기를 직접 들을 수 있는 이번 기회에는 알 발라 (매나테크 CEO 및 사장), 특별 게스트로 한국리더, 이미자(플래티넘 프레지덴셜 디렉터), 헬렌 & 켄 백 (브론즈 프레지덴셜 디렉터)를 만나실 수 있습니다.
언제: 2019년 9월 21일 토요일
시간: 오후 6시부터 10시까지
장소: Renaissance Schaumburg Convention Center Hotel, 1551 Thoreau Drive North,
Schaumburg, Illinois
참가비: 어소시에이트 $10, 게스트는 무료 입장. 참가 등록: http://www.cvent.com/d/tyq5t5
한국어와 영어 통역이 제공됩니다.
좌석이 한정되어 있어, 조기 등록 및 일찍 도착하시기 바랍니다.
호텔 숙박 이용시에 $139 매나테크 특별가로 제공되오니,  8월 27일이전에 호텔로 직접 연락하여, 매나테크 특별가를 요청하시면 됩니다. 자세한 내용은 다음의 사이트에서 확인하시기 바랍니다. www.events.mannatech.com