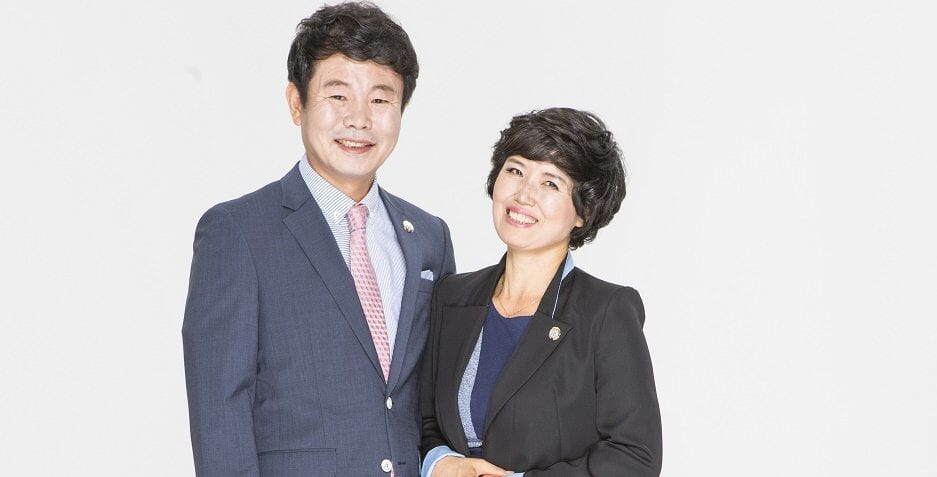 Couple Gave Mannatech a Chance and Found Teamwork Leads to Success
NAME: Jae Sook Jung & Woo Hyun Shim
RANK: Bronze Presidential Directors
LOCATION: Korea
There's a saying, "Every person gets three opportunities in life." Recognizing an opportunity or letting it pass can determine your success or failure. Thankfully, Bronze Presidential Directors Jae Sook Jung and Woo Hyun Shim did not let their opportunity to work with Mannatech in Korea pass by, which has paid off and helped them reach the level of success that they have found today.
"I heard about Mannatech through a fellow high school alumnus," said Jae Sook. "I carefully looked over the materials he showed me, including an introductory video and product patent information, but it looked like a job for medical experts so I didn't give it another thought. Then, one year later, I had concerns about my parents and that's when Mannatech crossed my mind. Although I was a bit doubtful at the time, I recommended Mannatech to them and they found its products to provide a positive effect on their lives."*
Jae Sook and Woo Hyun were managing a franchise cosmetics store when they began to notice the changes Mannatech had made on their own lives. After witness the positive experience their family had, they began recommending Mannatech products to others who were seeking to improve their overall health and wellbeing*. They felt confident that Mannatech was a way to transform their lives,and they knew they couldn't let this opportunity pass them again.
If you want to go far, go "together"
Jae Sook and Woo Hyun conducted business with a unique sense of sincerity and consistency. Their focus was not purely on results, but on settling their roots deep within Mannatech, and they committed to persevere as businessmen despite any hardships. In 2013, when they earned the Presidential Director rank, they placed their team's growth above everything else. They realized that without real team work, there could be no results.
"There's a Native American saying that if you want to go fast, go alone, but if you want to go far, you go together. We think that this is something you should always keep in mind when managing a Mannatech business. We were able to come this far because we had leaders pulling us from the front and pushing us from behind," said Shim.
When asked what their hobbies were, Jae Sook and Woo Hyun both answered, "our hobbies and specialties are Mannatech" with bright smiles. Their ultimate goal is to establish a secure stable network so that all those who trust and follow them can enjoy a prosperous life.
And in order to achieve these dreams, Jae Sook Woo Hyun are walking energetically today, "together" with their team.