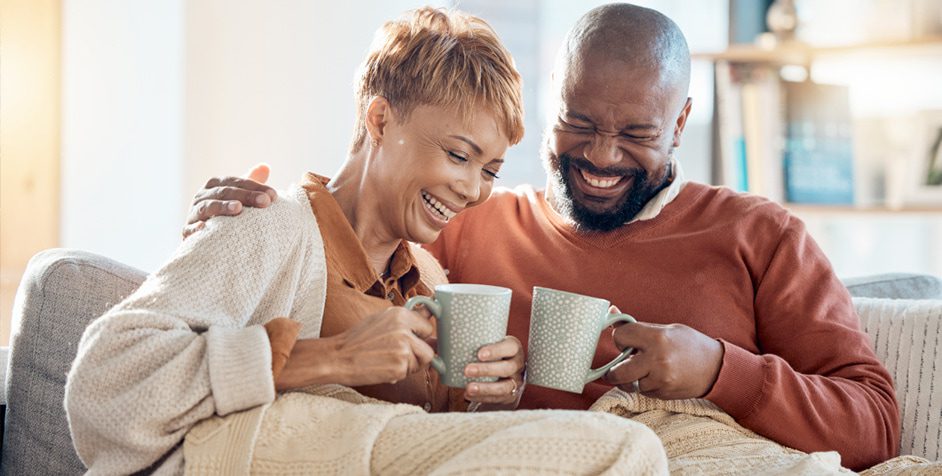 Staycation: The ultimate home vacation
Another sizzling summer is around the corner, and as the temperatures rise, so do our vacation ambitions. Since last summer ended, you've been plotting a break from your everyday schedule. However, planning an epic vacation demands more than imagination. It requires time, money, and energy, three things you may not always have extra of. You're also left to sort out the intricate details. Is this a family or a solo trip? Which lodging selection is best for my budget? Hotel or Airbnb? Would visiting a theme park or nature park be more entertaining? Decision-making can be exhaustive. But is it possible to experience a retreat without all the drama? Yes, it is!
In this blog, we're exploring all things staycations. They can be a convenient, cost-effective, and less stressful way to enjoy a vacation from the comforts of your own home. But the purpose of this blog isn't to dissuade you from your retreat preferences. We want to drive the idea home that it doesn't take an elaborate getaway to feel like you're on one.
What is a staycation?
There's nothing complex about the word staycation. Even down to its very meaning, this portmanteau (a term that brings together two phrases) is straightforward. A fusion of the words "stay" and "vacation," staycation is a vacation occurring at your home or nearby1, and there's no one way to spend it. You can make it as casual or formal as you like. But how did this travel phenomenon get its start? When the economy isn't doing so well, more people tend to look for ways to spend less, and vacations are no exception.
The rest is history.
In 2008, the world was in a fiscal pinch. Households braced as they tried to navigate the distressed economy, balancing their everyday lives and the new norm2. Stress during this time was an understatement, and people needed to get away from it all. There was one catch; they needed limited financial commitment while still experiencing the feeling of a vacation2. It was then the staycation was born. A staycation became a preference for individuals who wanted to eliminate major travel costs but still needed some escape. As the economy rebounded, vacationers traveled further away from their homes. Still, all wasn't lost for the staycation trend. It eventually became a practical alternative to destination vacationing.
Same theme. Different setting.
What's the difference between a vacation, a staycation, and a daycation? Because of the similarities of each term, we'll connect the dots by using the family analogy to explain the relationship between all three. But first, in an effort not to confuse you, let's start with the most familiar term, vacation. Even the utter mention of the word can put your mind at ease. A vacation is leisure time away from home or a typical routine. For instance, traveling eight hours with your family to a Disney theme resort for a few days can be considered a vacation.
If the traditional vacation could have a first cousin without question, it would be a staycation (a vacation at home or nearby). While vacation and staycation settings may differ, they both require you to do something outside your routine, even if it means sitting at home in your pajamas on the couch. Regardless of your activity, a staycation is what you make of it.
Now we've established the family hierarchy between vacation and staycation. One lesser-known cousin of the vacationing family has been gaining attention in recent years, and its name is daycation.
Unlike a vacation and staycation, a daycation is one day of leisure from your regular schedule3. You're taking a day away from obligations to have some time to recoup. A day trip to visit your parents or a day at the spa are examples of daycations.
The return of the staycation.
In 2020, CDC guidelines produced social limitations, and staycations re-emerged as a viable vacation option, creating a more intentional way of spending time and money4. Now, global Inflation controls the headlines. Inflation, too, has caused people to get creative in expanding the value of their money.
When rising costs outpace the value of our cash, naturally, we adjust, looking to save any way we can. Staycations are a great way to control your vacation budget. Overnight stays and flights are major expenses when traveling. For instance, lodging accounts for at least 26% of the average domestic travel budget5! You can save money by eliminating costs and investing the money into your vacation fund or savings account.
Let's focus on another perk of a staycation. It's convenient. You already know where to go and what to do, like visiting your favorite coffee shop, gym, or hotel. Whether cooking your favorite meal or catching up on a good read, you will find something satisfying at every turn because your chosen activities depend solely on you.
Showing yourself a little TLC shouldn't be stressful.
Staycations can help alleviate stressors associated with planning a vacation. Stress can affect you mentally and physically. Cortisol, a stress-induced hormone secreted throughout your body, can impact your heart and immune system. But did you also know that 70% of your immune system can be found within the gut6? The intestine's microbiome interacts with the immune cells and can put out either good or bad bacteria, ultimately deciding how your immune system will react6.
This connection may seem random, but it's proof that there isn't a part of your body that stress can't affect. If tension impacts your immune system, it can influence your digestive system, which delivers nutrients to your body. Cortisol can throw off your circadian rhythm (the body's 24-hour clock), leaving you sleepy and cranky the next day7. By fretting less and getting better sleep, you're setting yourself up for a five-star staycation experience.
Gift yourself a mental health day.
Staycations are also a time to focus on your mental health. They can improve your overall mind, body, and mood. Taking the time to focus on your mental health needs is a must for self-care. Sometimes your brain needs a return to the center. Give your mind a breather by stressing less and getting better sleep. Addressing your stress levels and quality of slumber can carry enormous benefits. Click here for supplemental information on reducing stress and achieving meaningful sleep.
The dos and don'ts of a staycation.
When in your element, your mind can quickly revert to life pre-staycation. Here are a few tips that will keep you deep in vacation mode:
• Unplug from your devices – Social feeds, news cycles, and unexpected phone calls are enough to return your mind to the stressful place you encountered before your staycation.8 Avoid them if you can.
• Do nothing – Your brain is going 24-7. Give your mind a chance to re-energize by not doing anything too intensive. This tip applies to arranging staycation activities as well.
• No work. All play – Turn on your out-of-office notice and let your co-workers know you aren't available. In this message, reference the contact information of your supervisor or counterpart (with their consent) who can help put out any fires while you are away.9 We're not saying you shouldn't be available if your job requires it, but what's the point of being on a staycation if you are working through it?
• Drop off the kiddos. – Moms and Dads need a break too. Ask someone you trust if they can watch the kids for a few days or take advantage of reputable daycare facilities that offer day, evening, and weekend childcare. A new environment might also be a necessary reset for your children's developing minds.
Are you drawing a blank on staycation ideas? Try these.
Staycationing at or near your home may not compare to a Fiji getaway. Still, not to worry, we've got some suggestions that can help take your vacation from ordinary to extraordinary:
• Do something that gets you moving – Did you know endorphins secreted during physical activity can reduce cortisol and stress? Take a walk around the block, ride a bike, or practice yoga in the comfort of your home, whatever it takes to get your body going. As always, you should consult your doctor if you have any health concerns.
• Mindful meditation – Use your five senses to stay in the moment. Take a mental note of what you hear, see, smell, feel, and taste (if applicable). Practice methods such as breathing exercises are also beneficial, helping keep your focus off your to-do list and on what matters most—your well-being.
• Host a family movie/game night – Enjoy a movie or play games with your favorite family in the great outdoors. Pop some popcorn, watch a movie, or play some cornhole. For added fun, create a theme for the night. Then select movies and or games based on that theme.
• Relax and reclaim – You're lucky to squeeze in daily five-minute showers during the week. Take the time to indulge in a soothing and unhurried bubble bath. Use your favorite bath bombs, salts, and scrubs to soothe your mind and relax your body.
• Indulge in a hobby – Is there something you would like to do but don't have the time for? There's no time like the present, especially during your staycation. It doesn't have to be complicated; it can be something as simple as reading a book or cooking a tasty new recipe. Even watching episodes of your favorite Netflix series qualifies.
• Spend time with someone special – Whether it be a significant other, friend, or family member, as long as you enjoy their company, it's perfectly fine to incorporate them into your staycation. On the other hand, if you know someone who might add to your tension, avoid the stress by welcoming them another time.
Staycations can be great alternatives to traditional vacations, with no packing required. Read a good book, host a movie night, invite friends and family, or explore new areas of the city, minus the headaches of long-distance travel. Indulge and unwind within the comfort of your home without paying for lodging. A staycation gives you creative control to make it as casual or formal as you like. It merely defines a mindset, an opportunity to recoup and reclaim your energy and time.
Sources
1 Staycation definition – Merriam Webster
2 Top ten buzz words – Time
3 Daycation definition – Collins Dictionary
4 Is it time for a staycation? The answer might (not) surprise you. – Mental Health America
5 Average cost of a vacation – Value Penguin (Lending Tree)
6 If you want to boost immunity, look to the gut. – UCLA Health
7 6 Tips for better sleep when you travel – Johns Hopkins Medicine
8 Need a break? A vacation really can be good for you – if it's done right – American Heart Association
9 9 Reasons a staycation just might be the new vacation – AAA Travel