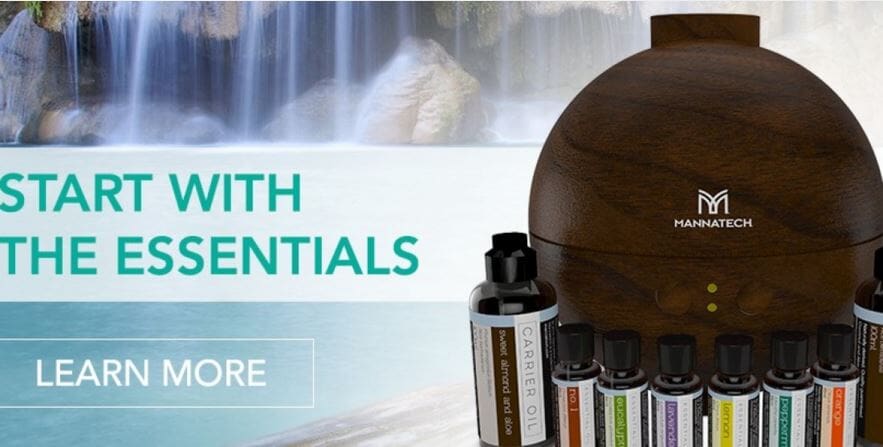 Essential Oils Can Brighten Up Your Summertime
Summertime can have its benefits (sunshine, no school, vacation, etc.), but it can also have its downsides (sunburns, pesky insects, rowdy children, etc.). How can you make sure that your summertime has fewer ups and downs? Mannatech's Essential Oils may be your solution.
Here's a list of our favorite summertime uses to keep your summertime your happy time!
For pesky insects:
Eucalyptus Oil can be used to help repel summer insects such as ants and other crawling bugs. Place a few drops on cotton balls and hide them around the entrances of your home, windows and refrigerator until the critters have left.
For cooling down:
Peppermint Oil offers a naturally cooling feeling when massaged with our Fractionated Coconut and Aloe Carrier Oil. Use after too much sun exposure or when the AC just isn't cold enough to help you cool down.
Wake yourself up by adding Orange Essential Oil to your favorite body scrub first thing in your morning shower.
Soothe and cool dry feet at the end of the day by adding three drops of Peppermint Essential Oil to one teaspoon of Sweet Almond and Aloe Carrier Oil. Massage into feet. Put light cotton socks on. Retire.
For freshening the air:
Lemon Oil is perfect for freshening sweaty, smelly closets and bedrooms. Diffuse in open spaces or place a few drops in stinky shoes to help clear away the funk.
Combine six drops of Peppermint Essential Oil and six drops of Eucalyptus Essential Oil per one ounce of water. Pour into a glass spray bottle and shake well. Spray the interior of your car to provide a mental perk for the morning drive and clear out the stuffy, hot air.
For calming restlessness:
On days when the whole family is stuck indoors, our M5M℠ Calming Blend can be the peacekeeper that enhances mood and eases feelings of tension or stress. Diffuse in common areas and enjoy the aromatic scents of sweet orange peel, patchouli, ylang-ylang flower, Roman chamomile flower and black spruce needle.
Lavender is one of our favorite scents. Add a few drops to a bubble bath or diffuse at the bedside to create a restful ambiance.
Get rid of the summertime blues when you feel under the weather:
Our No. 1 Protective Blend is great for providing increased alertness and a mental energy boost on days when you just aren't feeling it. Diffuse while getting ready for your day or mix with Peppermint Oil and a Carrier Oil and massage your temples or neck to soothe and revive.
Frankincense Oil is known as the "King of oils", and it's one of our go-to oils when feeling under the weather as it can support overall health. Diffuse with Lavender Oil to help boost your spirits.
For Cleaning:
Add a few drops of Lemon or Orange Essential Oil to large bowl of water to help clean your summer fruits and vegetables naturally.
Let the sun in with cleaner windows! Add one cup of white vinegar to a spray bottle, add water until bottle is three quarters full.  Shake mixture. Add 10 drops of Lemon Essential Oil. Shake again. Spray on windows and wipe clean with lint-free cloth or paper towel.
Grilling your best summer recipes can be messy. Freshen stale dishcloths and towels by soaking them in a bowl of water overnight with five drops of Lemon or Orange Essential Oil. No more barbeque smell.
Warm weather can make clothing smell stale. Freshen your laundry by adding a few drops of Lavender, Lemon or Orange Essential Oil on a damp cloth and toss into the dryer to help deodorize without dryer sheets.
Make the most of your summer and try Mannatech's Essential Oil suggestions in your home. Experiment with different oil combinations and let us know if you discover one that works well for you!
Don't forget to 'Like' our Essential Oils Facebook Page and follow along for more essential oil updates.