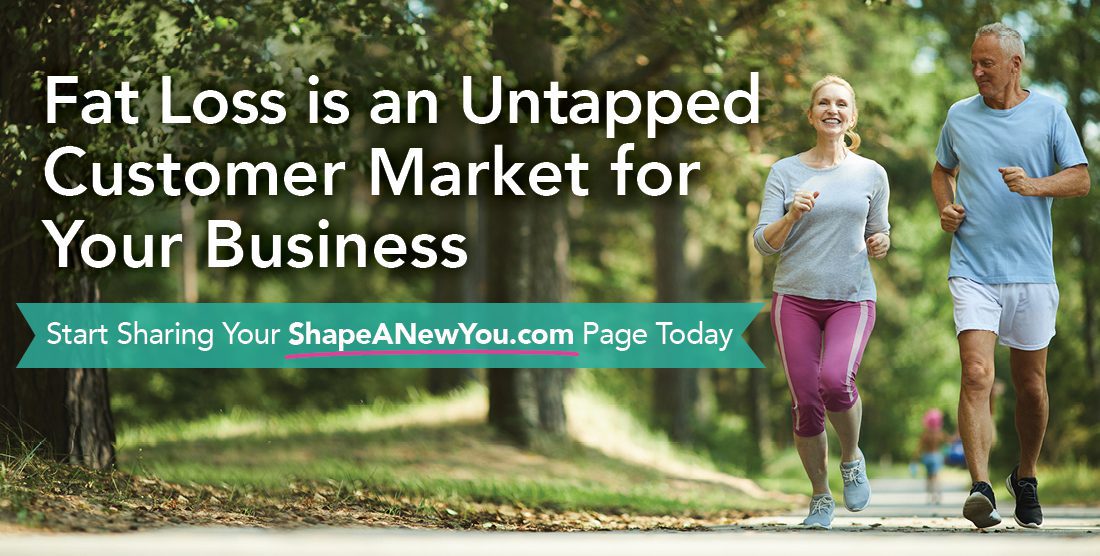 Fat Loss is an Untapped Customer Market for Your Business
Building on the success of the Weekly Product Focus (WPF) events, we are excited to share another great way to share the good news about Mannatech's products: inviting people to check out your ShapeANewYou.com page.
Weight/fat-loss is a great entry point for not only customer acquisition but retention as well, since getting one's weight right is usually the first crucial step in the overall wellness journey.
ShapeANewYou.com vs Weekly Product Focus Events
Where the WPF events are about inviting guests to a weekly, virtual presentation, your ShapeANew.com page is LIVE 24/7, each day of the year. Simply invite future customers to your page where they can learn more about a 30-day TruHealth-centric fat loss management offer, which they can start at any time. Tip: Free shipping is included if they put the product on a Subscription Order.
The Jump Start Cleanse Featuring TruSHAPE™ & TruPURE®
By sharing a link to your ShapeANewYou.com page, your future customer can view a great offer to jump start their fat-loss with a 30-day cleanse featuring TruSHAPE and TruPURE—all for $99.99. Visitors can also opt to try a 30-day supply of TruSHAPE for $44.99.
Where Can You Get Your ShapeANewYou.com Web Link?
The corporate team wants to make it easy for you to invite your prospects to your ShapeANew.com page. They have created tools and training document that includes the location of your personal ShapeANewYou webpage, social media assets, sample scripts and more that you can share via text, email as well as your Mannatech+ app. Click here to download.