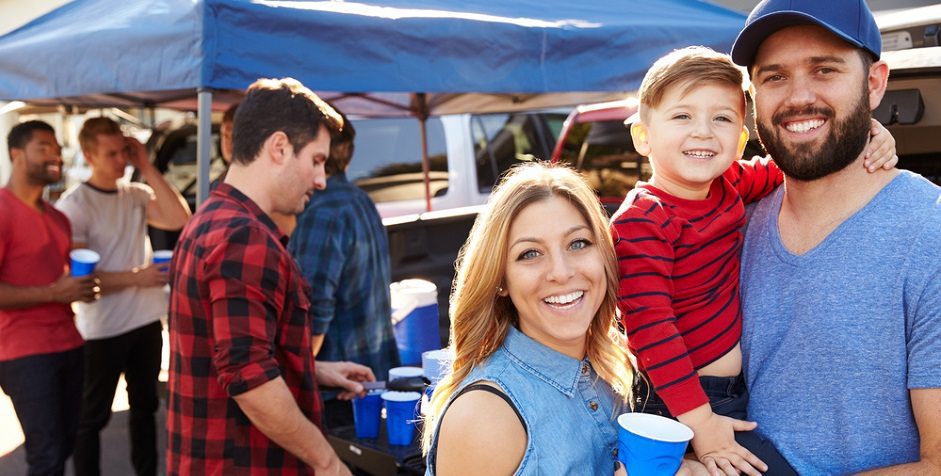 Fit Forever: How TruHealth™, Tailgates and Game Day Can Help You Score Your Best Body
Whether you are a high school, college or professional football league fan, Mannatech can help you achieve and maintain your best body yet while attending tailgates and game day activities.
If you are new to Mannatech's 30-day TruHealth Fat-Loss System€ or if you are maintaining your new fit forever lifestyle, you can stay focused on developing or sustaining a healthy body composition while watching the big game this football season.
Here are a few tips on how to make the most of your tailgate and game day experience:
Start your day strong – Before you head out of the house to your favorite tailgate spot, create your favorite TruPLENISH™ Nutritional Shake to keep you full and tame your cravings.* The fuller you feel, the easier it will be to avoid any unwanted snacks later.
Bring your own munchies – No tailgate is complete without hors d'oeuvres and appetizers, so this is the perfect opportunity to show your friends how you maintain your body composition with healthy snacks. Try munching on carrots, broccoli, celery, peppers, cauliflower, nuts or fruit.
Get your steps in – Most college campuses or professional football stadiums require quite a bit of walking to reach your tailgate or game-watching destination. Don't be afraid to park off-site and walk to your desired spot. Walking will help you get some exercise while enjoying the day's fun activities.
Grab a beverage – While most of your friends might enjoy a beverage while watching the game, you don't have to miss out. Mix up a citrus-flavored drink using TruPURE™ Cleanse Slimsticks and feel confident that you are helping to detoxify and cleanse your body all at the same time.† The best part is you won't have the guilt of consuming unhealthy beverages, and TruPURE will help you look and feel better.*
Cheer on your team – Take your mind off of life's daily stresses and put your energy into supporting your team for the next four quarters. You might be surprised at how your focused energy can be fun!
Don't forget to try Mannatech's new, seasonal Pumpkin Spice flavored TruPLENISH Nutritional Shake, which is perfect for your fall game day tailgates. Enjoy the flavors of the holiday season without the guilt that comes with popular holiday beverages and desserts. For more information, please visit http://promo.mannatech.com/unwrap-the-wellness/.
Follow the TruHealth Facebook Page for more updates, and share your experience by using #TruHealthJourney.
€ Always consult with your physician or other qualified healthcare provider before embarking on a new diet or program. This program is not recommended for pregnant or lactating women. If you are taking medications, have a health condition or are planning a medical procedure, consult your health professional before beginning this program. It is also not recommended for children under the age of 18. If you have any specific questions about these matters you should consult your doctor or other healthcare provider.
†When four TruPURE slimsticks are taken per day in conjunction with the TruHealth system recommendations (i.e., plentiful water intake, intake of healthy foods, elimination or low intake of processed foods, alcohol, caffeine, etc.)