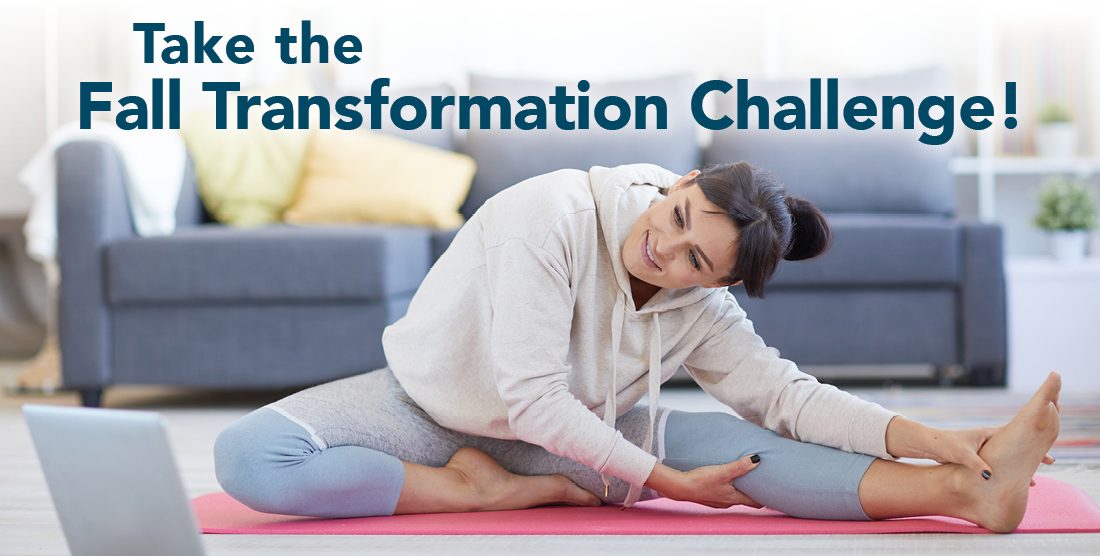 Get Ready for the Fall Transformation Challenge 2020!
Time for a challenge? We have one for you – the Fall Transformation Challenge! The Challenge will begin on September 21st and run through December 20th.
Has working from home all summer long changed how you look and feel? Put on a few unwanted pounds and your eating habits have taken a tumble? Why not challenge yourself to take your life back and get back on track. Set a goal and achieve it. Raise the bar and reach it. Visualize your challenge and meet it head on! Take the Fall Transformation Challenge and scale back, so to speak, on those pounds and raise the bar on your wellness with renowned Mindset Coach, Ashly Torian.
By utilizing the TruHealth™ System + OsoLean® – laying out the format of the program. Each one will be highlighted throughout the challenge. Each week look for information that will explain the mind-body nutrition technique for the week, recipes, movement activity ideas and more.
Register now to join the Challenge at newyou90.com.
What's in it for you:
Coaching with Mindset Coach, Ashly Torian, to stay motivated and engaged.
Weekly calls, social media and blog posts to keep you going.
Mental strategies to encourage your fitness & nutrition goals.
And much more!
Get registered today and refer your friends too! Then, join the NewYou90 Mannatech Facebook Group page to follow the Challenge. Refer your friends and get rewarded!
Ashly will take you on this journey and be with you every step of the way in this Challenge!
What are you waiting for?