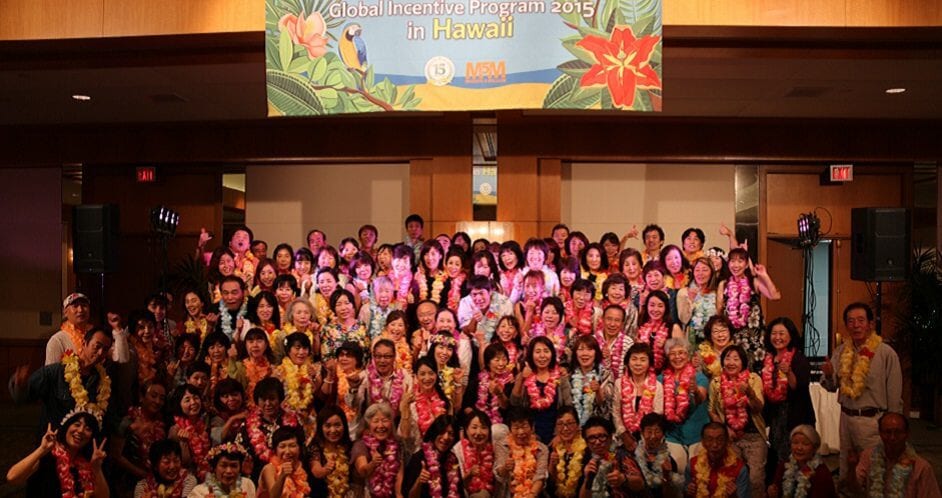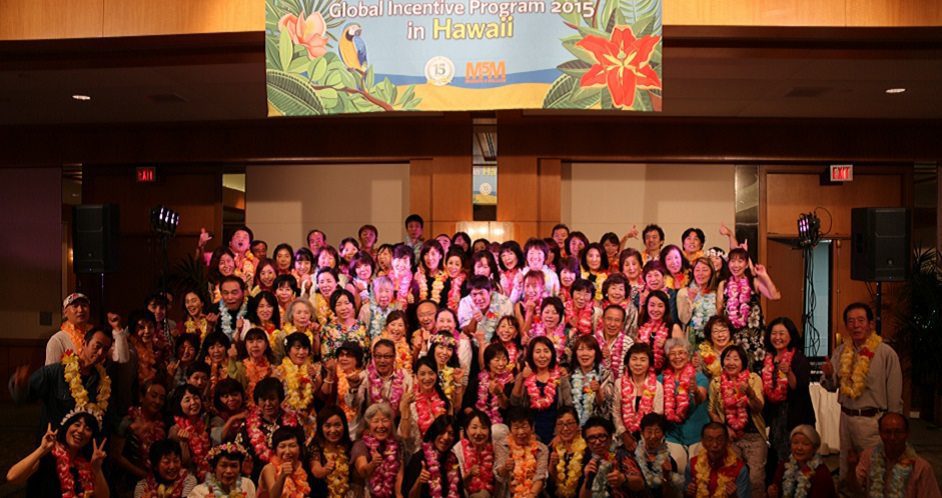 Japan Incentive Trip Celebrates the Hard Work of 101 Leaders
Mannatech Japan rewarded its top 101 leaders with a special celebratory incentive trip to Honolulu, Hawaii, November 12-17. Accommodations were at the luxurious Hawaii Prince Hotel Waikiki overlooking the blue Pacific ocean, Ala Wai Yacht Harbor, Ala Moana Beach and park and some of the world's most gorgeous sunsets.
On the first day, guests arrived and were greeted with a welcome dinner honoring the incentive earners. The next day, attendees participated in a Mannatech team building activity. On the third and fourth days of the trip, guests had full free days to tour the island. The trip ended on the fourth night with a special farewell party including a sunset cruise.
Congratulations to those who earned the Japan Incentive Trip. Your hard work and dedication paid off! Check out the photos to get a glimpse into their luxurious vacation.