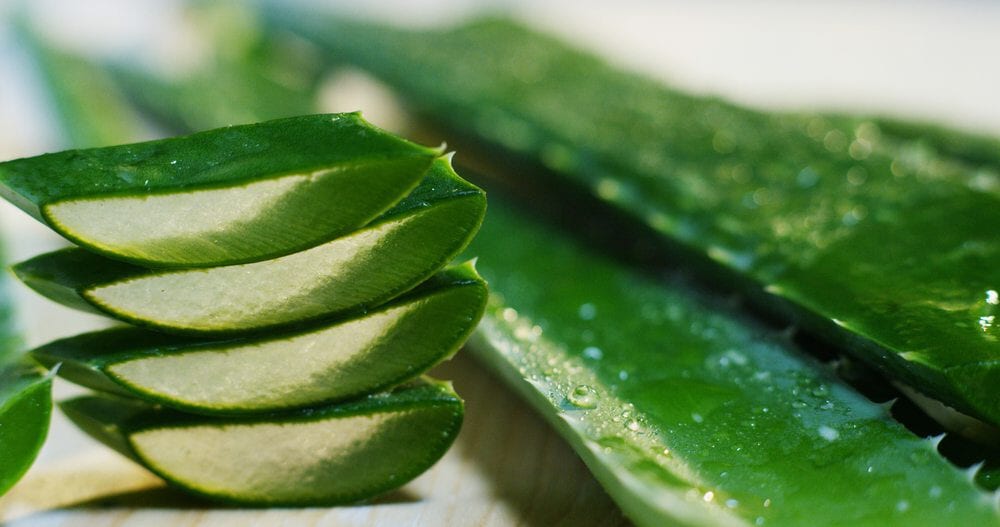 What Makes Mannatech's Aloe Vera Better Than the Competition?
Everyone knows that the aloe vera plant has many beneficial properties for the human body. But did you know that not all aloe vera plants and products are alike?
Here at Mannatech, we use only the inner leaf gel of aloe plants sourced from tropical plantations in the rainforest nation of Costa Rica. We use a special gel extraction method, unique to Mannatech, which retains the aloe gel's most potent properties after being removed from the plant itself.
Most aloe vera products lose their effectiveness over time due to the inexpensive and harsh processing methods used by other companies to obtain aloe gel powder. But Mannatech processes the gel to protect the rich glyconutrient Acemannans in a way that is essential for lasting benefits.  Additionally, consumers should be aware that there are companies manipulating and modifying the true definition of Acemannan in an attempt to make their lower molecular weight aloe products appear to be Acemannan.
The aloe vera is a marvel of a plant, known for having healing and soothing properties when the gel is applied to sunburns and minor cuts. But Mannatech's pure aloe vera gel extract is also beneficial when ingested. Mannatech offers a variety of products containing aloe vera gel, such as skin care and our essential carrier oils. However, our core glyconutrient technology in our Ambrotose powders, rich in our aloe gel extract, has been shown to support healthy digestion and has demonstrated immune support and improvements in cognitive function in human clinical trials. * Furthermore, our special Acemannan-rich aloe gel extract, Manapol® powder, can support cell-to-cell communication, which can benefit the entire body. *
What is Acemannan?
According to Dr. Steve Nugent, Mannatech's Senior Global Wellness Director and Chairman of Mannatech's Global Scientific Advisory Board, "Aloe vera inner leaf gel has been used for thousands of years by cultures all over the world, so its benefits are generally well recognized. However, even most scientists do not understand the full science behind what is known as Acemannan. Ordinary aloe inner leaf gel powder really doesn't contain mannans that meet the scientific definition of Acemannan – which is a long-chain mannose-rich saccharide from aloe that has a molecular weight of at least one million Daltons (Da) and a molecular structure which differs very significantly from ordinary aloe inner leaf gel powder. It is both the molecular weight and the molecular structure which gives Mannatech's Manapol powder its extraordinary and scientifically documented benefits. *
"Other aloe products claiming to contain Acemannan do not exceed a maximum of 400,000 Daltons in molecular weight and therefore by definition are not Acemannan. Lower quality glucomannans derived from aloe vera inner leaf gel have a typical molecular weight of 666.6. Potential health benefits of aloe gel glucomannans have not been validated, in comparison with the well-documented and powerful results seen in more than 20 years of scientific study with product containing Mannatech's true Acemannan, trademarked as Manapol, which has consistently more than 1 million Daltons in molecular weight. There simply is no mannan extracted from aloe vera inner leaf gel that can produce even a fraction of the results of Manapol. It is more than our special growing methods; it is our proprietary process of extraction and stabilization that results in the only true Acemannan in the world. Furthermore, Mannatech has done original scientific studies on human beings with our Ambrotose products for more than 20 years, while many other companies simply cite studies on product ingredients.
"If you want the best possible support for your health from an aloe vera product, the scientific evidence leaves you with only one choice and that is Mannatech's Manapol," * says Dr. Nugent.
Every product has a story. This is ours.
Recently, Mannatech announced its exclusive, continuing relationship with Natural Aloe Costa Rica, the supplier of Mannatech's Manapol. Natural Aloe Costa Rica has worked closely with Mannatech for many years to develop the most potent and purest aloe vera gel extract available. This includes its innovative and proprietary extraction processes that ensures the gel extract is as pure and potent as possible. Additionally, Natural Aloe Costa Rica employs cutting edge farming techniques that produce aloe vera plants which help yield a higher volume of aloe gel containing Acemannans.
No other aloe product in the marketplace contains Manapol. Mannatech is the only company that owns the rights to this unique ingredient, making our aloe-containing products the purest and most potent of any others on the market.
The next time you reach for aloe on your local store shelf, think twice about the source and if you're getting all the benefits possible from the product. Then contact a Mannatech Independent Associate to try our many patent-protected health and wellness products.