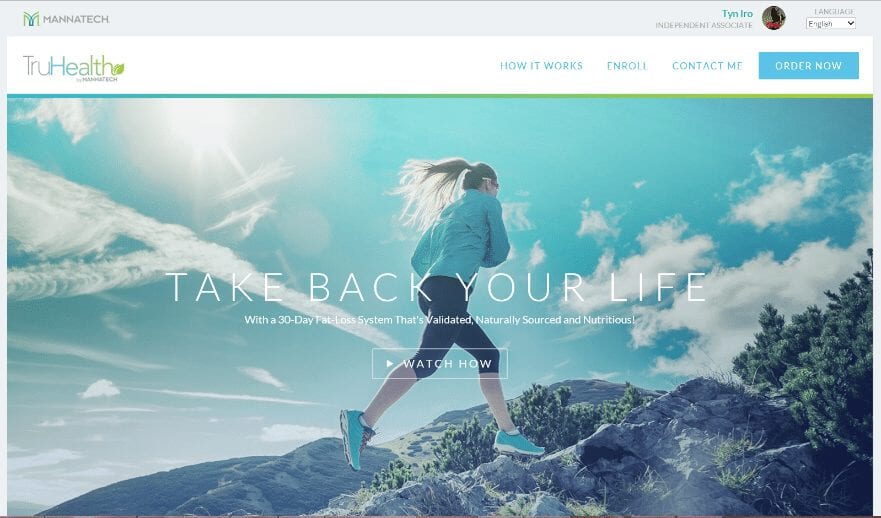 Fuel Your Business with a Personalized TruHealth™ MannaPage
Now available to all MyMannaPage subscribers is a new TruHealth MannaPage. This new template is designed to help you leverage and share TruHealth with everyone you meet.
Complete with all the details about our line of TruHealth products, this fresh and modern site supports both Member sign-ups and Associate enrollments. An added benefit is that the site is completely responsive and supports visitors using mobile devices and desktop computers equally. This is huge in a day in age where most website traffic comes from users on mobile devices—such as iPhone and Android phones. It's the perfect place to direct your prospects so they can learn more, enroll or complete their product purchase.
If you're already a MyMannaPage user, putting your new TruHealth template to use couldn't be easier. Just follow these simple steps:
Log in to mannatech.com
Click Manage My Business
Click on MyMannaPages
Select from the library of templates the new TruHealth template
Create your unique web address / URL
Start sharing
Not only is the new TruHealth MyMannaPage template a great tool for sharing with your prospects, it also helps you to collect leads, sign up new customers and take product orders! And of course, when you use your unique web site address, you'll receive credit for all enrollments and orders taken on that page. MyMannaPages also boasts a number of great business building features you may have forgotten about—auto-responders, a contact manager, e-cards, e-videos, email templates and more.
A few ideas for leveraging the new theme include:
Add it to your business card
Share on Facebook and Twitter
Include your unique web address in your email signature
Mention it any time you have a conversation about TruHealth
Run an email campaign that asks readers to check out your new site
Do you have any ideas? Get creative!
This new TruHealth MyMannaPage template is currently only available in the U.S. to all MyMannaPage subscription levels. Get yours today and take your TruHealth business to the next level.
More new themes and templates will follow in the coming months.