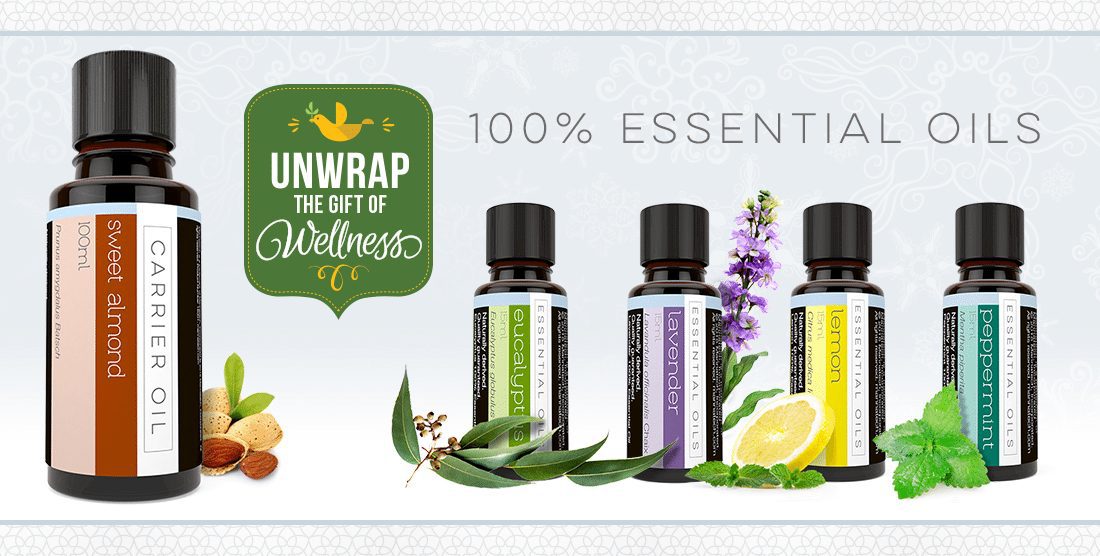 Mannatech 100% Essential Oils™ Line Now Available to Order Online
Mannatech 100% Essential Oils are now available to order on our website. Following our Tuesday Night Live special offer, these oils flew off the shelves! Don't miss your chance to purchase the five-piece kit, which includes the five essential oils and a product brochure, for you and your loved ones before this holiday promotion is gone.
To learn more about the oils, read about the launch and watch the introduction video and the training video. Mannatech's ultrasonic diffuser, sold separately, uses high-frequency vibrations to create an ultra-fine mist – without the use of heat or chemicals to maintain the integrity of Mannatech 100% Essential Oils. Price: $29.99, Item #1413201.
Order a kit today, and receive peppermint, lavender, lemon, eucalyptus and sweet almond oils along with a Mannatech 100% Essential Oils brochure. Associate Price: $74.99, PPV 75. Member Price: $79.99. Item #91101 (U.S.). Not for resale in Canada. The five oils and the kit are available for both one-time and auto orders for both Associates and Members. They are also available for Loyalty Redemption Orders and for Custom Packs.
Don't forget to mark your calendars for Mannatech's next Tuesday Night Live on Tuesday, November 10 at 7:30 p.m. CST where Mannatech will reveal more of its other upcoming holiday products and promotions! You won't want to miss out on what will be revealed next. Participants will receive an exclusive offer, so be sure to join us in-person at the Mannatech Corporate Headquarters or view the live stream by visiting MannatechLive.com. Stay tuned for more details!
For more information on Mannatech 100% Essential Oils, please visit our website.