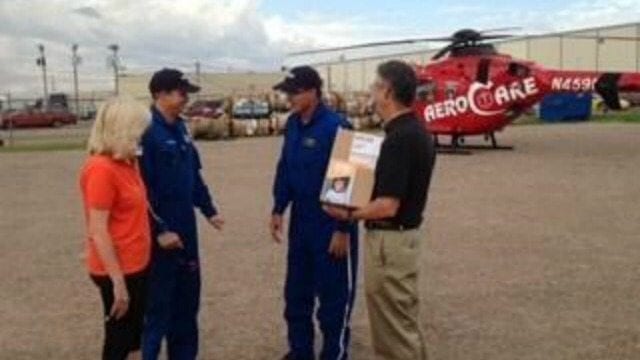 Mannatech and M5M Recognized for Fighting Child Malnutrition in Lubbock, Texas
On Thursday, June 25 the M5M Foundation donated 233,345 servings of PhytoBlend® powder via helicopter to the South Plains Food Bank in Lubbock, Texas, marking the non-profit organization's first-ever U.S. donation.
At the Lubbock Town Hall Meeting, Mannatech leaders teamed up with the M5M Foundation and their local food bank to deliver a large donation of the PhytoBlend powder to help feed and sustain families in their local community.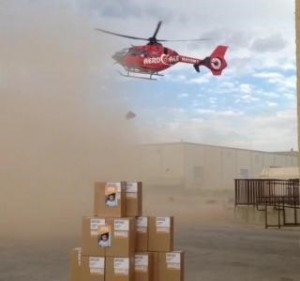 "It is our passion to provide children in need with technologies to help curb malnutrition. The M5M Foundation is pleased to provide enough PhytoBlend powder to serve approximately 2,500 kids for three to six months in the Lubbock area," said Sarah Bowen, Executive Director of the M5M Foundation.
Every purchase of Mannatech products triggers a donation to the M5M Foundation. The M5M Foundation facilitates the distribution of PhytoBlend powder, a powerful nutritional supplement, to help provide children in need around the world with proper nourishment. PhytoBlend powder is synthetic-free and contains nutrients from natural plant sources.
Local Lubbock news station, KCBD, reported on the story. Read more by clicking here.
In addition, the local FOX station also reported on the story. Read the article here.
Mannatech was also a major sponsor of the Buffalo Springs Lake Triathlon in the Lubbock area, which was featured in the Lubbock Avalanche Journal. The Lubbock daily newspaper also covered the M5M donation. See below for photos from the Lubbock Avalanche-Journal.