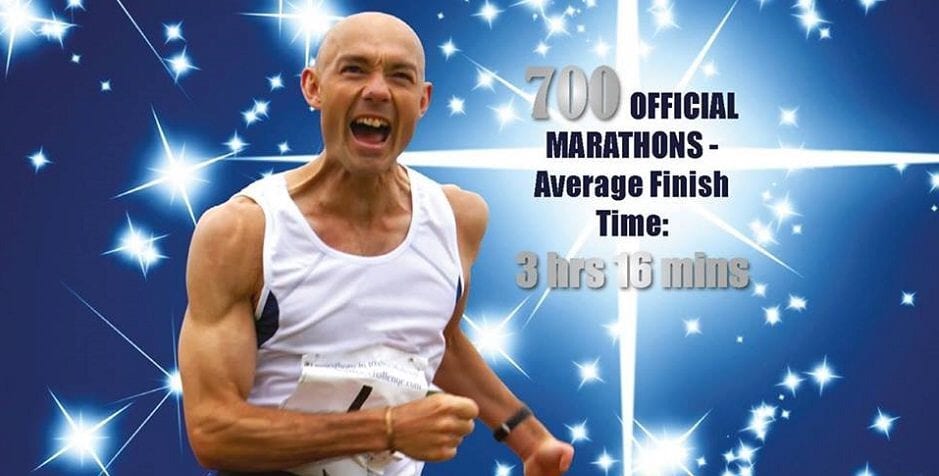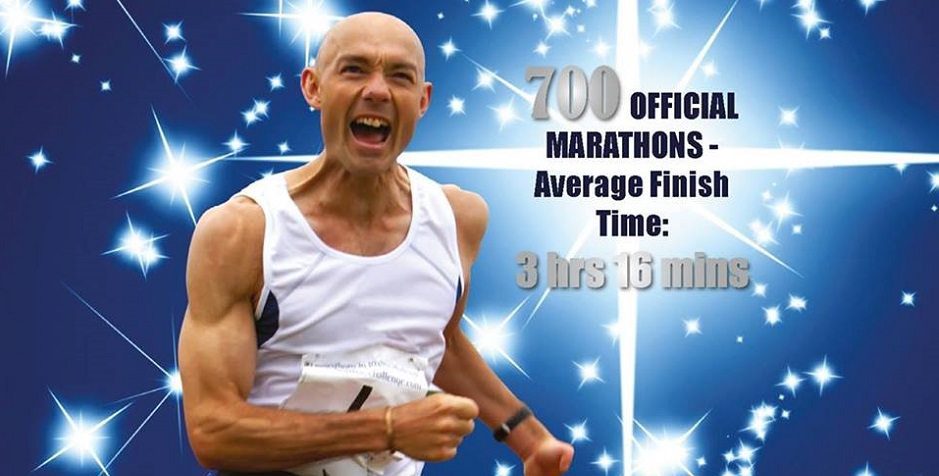 Mannatech Congratulates World Record Runner, Steve Edwards (+Español)
The World's First Athlete To Run 700 Sub 3hr 30min Marathons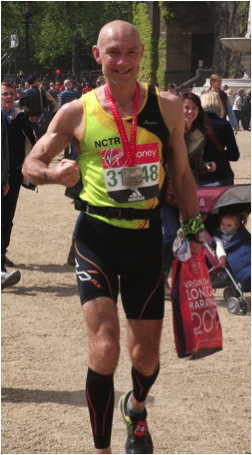 On Sunday 23 April 2017, Team Mannatech athlete, Steve Edwards ran the London Marathon. This was his 778th marathon and after finishing the race in 3:14:40, he is the WORLD'S FIRST to run 700 sub 3hr 30min marathons!
On social media, Steve posted his personal thanks to Mannatech for the continued support and belief in him over all the years he also shared his very impressive stats. Out of the 700 sub 3:30's, 320 are sub 3:15 and 478 are sub 3:20. The average finish time for the 700 now stands at 3:16:02. The first 500 sub 3:30's took 24 years to achieve, the last 200 sub 3:30's took just over 4 years to achieve or 231 weeks to be precise. The last 100 sub 3:30's took 105 weeks!
Steve's next marathon is Milton Keynes Marathon & 1/2 Marathon where he will be pacing the sub 3:30 group and hopes to help many others achieve that time target. What an example to lead by and a true inspiration to us all.
Please join us in congratulating Steve Edwards, on achieving a new world record.
Well done and best wishes from all of us at Mannatech Europe on this momentous achievement.
Una Enorme Felicitación para Steve Edwards –
El Primer Atleta del Mundo en Correr 700 Maratones en Menos de 3hr 30min
El domingo 23 de abril de 2017, el atleta del equipo Mannatech, Steve corrió el Maratón de Londres, este fue su maratón 778 y después de terminar la carrera en 3:14:40, ¡él es el PRIMERO DEL MUNDO en correr 700 maratones en menos de 3h 30min!
En las redes sociales, Steve envió sus agradecimientos personales a Mannatech por el apoyo y la creencia en él durante todos estos años, también compartió sus impresionantes estadísticas. De los 700 de menos de 3:30′, 320 son menos de 3:15' y 478 en menos de 3:20. El tiempo medio de llegada de los 700 se sitúa ahora en 3:16:02. Para lograr los primeros 500 maratones en menos 3:30' tardó 24 años, los últimos 200 en menos de 3:30 tardó poco más de 4 años o 231 semanas para ser precisos. ¡Para los últimos 100 en menos 3:30 necesitó 105 semanas!
El próximo maratón de Steve es el Maratón de Milton Keynes y Medio Maratón, donde llevará un ritmo para menos de 3:30' y espera ayudar a muchos otros lograr ese tiempo. ¡Qué ejemplo a seguir y una verdadera inspiración para todos nosotros!
Estoy seguro de que todos os uniréis a nosotros para felicitar a Steve Edwards, por lograr un nuevo récord mundial.
Bien hecho y los mejores deseos de todos nosotros en Mannatech Europa en este logro trascendental.