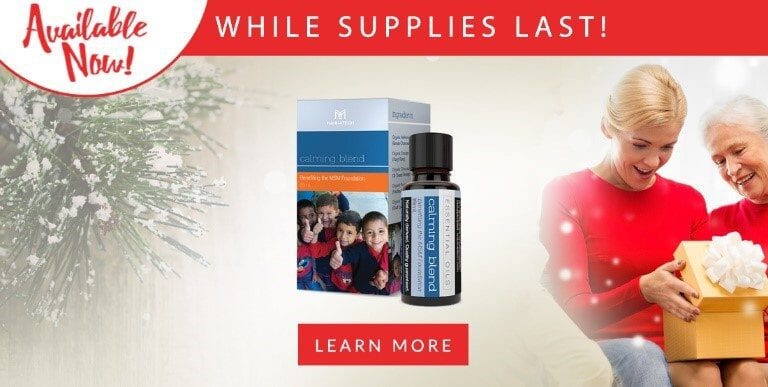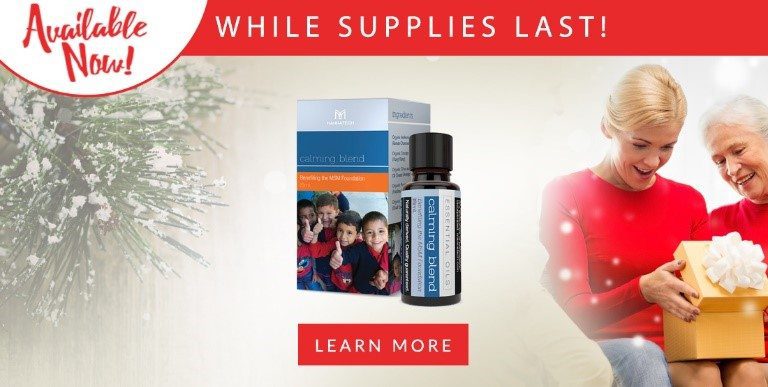 Mannatech Launches New Calming Essential Oil, Directly Benefiting the M5M℠ Foundation
Just in time for the holidays, Mannatech has launched its new Calming Essential Oil blend. Bring peace of mind and body to yourself, your family or loved ones this holiday season.
Crafted to help ease anxiety and stress, every purchase of this essential oil will generate double the donation to the M5M Foundation.
This means that a child in need will receive double the amount of our nutrient-rich PhytoBlend powder to help them get the nutrients their body craves. Our calming oil helps you find peace of mind physically and mentally with the knowledge that children all over the world are being helped.
Benefits of Calming Essential Oil:
Diffuse to enhance mood
Helps perk up your mental energy
Can help ease feelings of tension, stress or anxiety
Includes ingredients known for their relaxing benefits
Mannatech Calming Oil Blend Is:
Organic
Vegan
Gluten free
Free of solvents, preservatives and synthetics
Free of genetically-modified DNA
Non-irradiated
Never tested on animals
Try Calming Essential Oil today and give back a little more this season! Get yours while supplies last. Order item #46801 (U.S.) Available in the U.S. only. Not for resale in Canada.