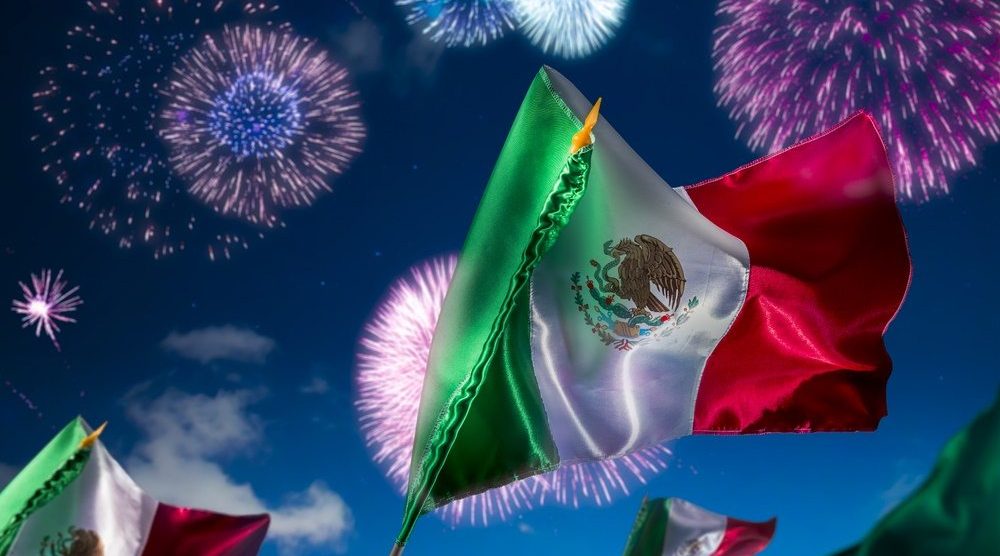 Mannatech Mexico Offices Closed for Independence Day
Tomorrow, Wednesday, September 16 is Mexico's Independence Day. The Guadalajara, Mexico City, Monterrey and Tuxtla Gutiérrez Mannatech offices will be closed that day and will reopen on Thursday, September 17.
To celebrate this holiday, Mannatech Mexico is also offering a special promotion now through Friday, September 18, 2015. If you reach 300 PV between September 12 – 18, you'll receive a bottle of PhytoMatrix® completely free! There's still time to win, so take advantage of this offer now!
This Saturday, September 19, Mannatech Guadalajara will be hosting a special training event with Bronze Presidential Leader Germain Vaca entitled "Biotraining, una herramienta para potenciar tu crecimiento." Contact the Mannatech Guadalajara office for event time.
Time: 10:30 a.m. CST
Address: Av Vallarta 2440 Local 1-A (Plaza los Arcos), Col: Arcos Vallarta (in front of Centro Magno)
Common Misconceptions about Mexico's Independence Day:
Cinco de Mayo is not Mexico's Independence Day. It commemorates Mexico's victory over the French army in the Battle of Puebla on May 5, 1862. The holiday is more widely celebrated in the United States to show support against French rule in Mexico.
September 16 is the most important national holiday in Mexico.
September 16 is not the day Mexico won their independence. Instead it honors the day in 1810 when the Grito de Dolores (Cry of Dolores) was given by the priest Miguel Hidalgo to signal the start of the Mexican War of Independence against Spain.
Mexico's independence from Spain was not officially declared until September 28, 1821.
Happy Independence Day to all of our Mannatech Mexico family!
Stay tuned for more exciting updates in this region.