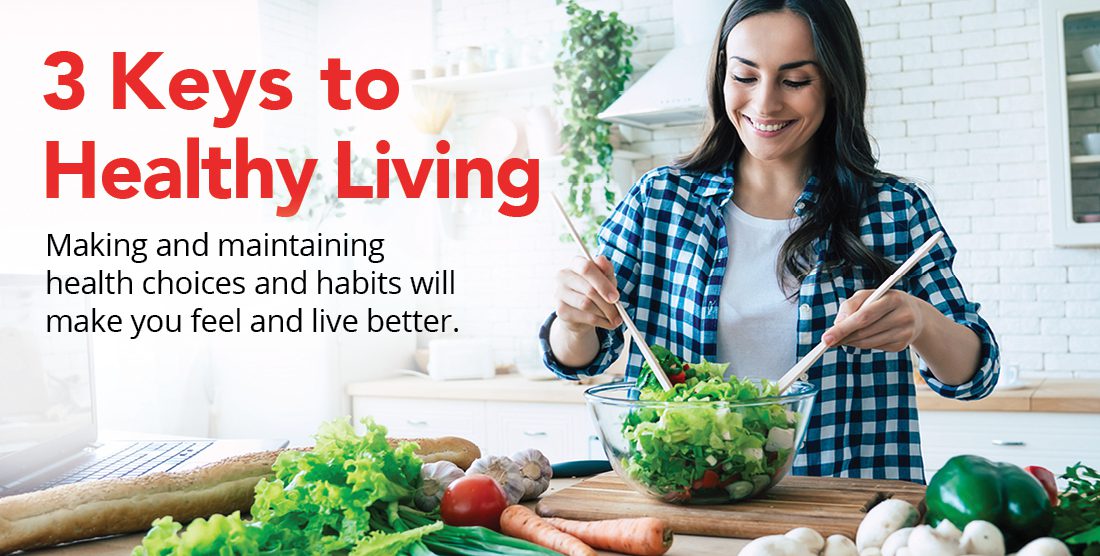 March is Weight + Fitness Month
At Mannatech, we believe that everyone has the ability to achieve optimal wellness. However, making healthy choices is a challenge we all face no matter your age or background. Understanding the impact of making healthy choices can greatly improve our health and well-being now as well as in the future.
Here are a few keys to help you live healthier by making positive choices and developing healthy habits for a lifetime.
#1: Learn the Difference Between Body Weight vs Body Composition
 In a society where the number on the scale has more weight than ever before, it's time we started looking at your weight in a new way. We're so conditioned to overvalue the number on the scale, as if that number is the only way to measure our progress and success.
The truth is the scale only tells how much you weigh, not how much of that is muscle, fat, bone or even water. This is the lie of the Body Mass Index (BMI), as it is solely based on scale weight and doesn't factor in body composition at all. It also explains why two seemingly similar people can have drastically different body compositions, yet the same BMI.
Body Composition Index – The Best Determiner of How Healthy You Are
The Body Composition Index (BCI) isn't a new concept, but the popularity of smart scales has brought it to people's attention again for good reason.
Your BCI tells you the percentage of the components in your body that make up your entire weight. This includes:
Fat
Bone density
Muscle mass
Even water weight
All of these come together to determine your leanness and how healthy you are.
Track Your Body Measurements
Understanding how to calculate your BCI and where you fall on the spectrum can finally give you clarity on your true body weight and will help improve your self-esteem and overall health.
Tracking your measurements is a great way to gauge success on a fat-loss program. Keep in mind inches lost are more important to your success than the numbers on your scale.
Take a Current Pic of Yourself – This will give you a visual tool by which to gauge your progress.
Record Measurements Once a Week – These are the numbers where you'll see size reductions that the scale can never reveal. Measure yourself with a tape measure at key points of your body:

Waist (at navel or belly button)
Neck (at narrowest point)
Upper Arm
Chest
#2: Meal Planning Is Paramount to Your Success
There is nothing worse than getting home from a long day of work, not having a meal planned and realizing you don't have the ingredients to make anything.
The more often you plan menus for your family the easier it will be to eat healthier meals and snacks. Another benefit of buying only the food needed for the menu, is less money and food wasted on off-menu items.
7 Menu Planning Ideas
A good byproduct of precise menu planning is making a grocery list and "sticking to it " when you come across less-than-healthy options in the store.
Here are a few ideas to consider when meal planning and contemplating menu options:
Consult Your Calendar – Determine what nights you'll have time to cook and what nights you'll only have time to reheat leftovers.
Plan a Week of Meals at a Time – Meals are easier to shop for and tend to be cheaper than items bought on an individual or 'as needed' basis.
Decide on Your Leftover Plan –Have leftover chicken? Makes a great salad topper or sandwich.
Consult Cookbooks & Online Recipes – They're sitting in your cupboard for a reason, not to collect dust. You'll find many family favorites and new recipes to try. Searching on
"Healthy meal planning" will yield many great ideas to try.
Audit Your Pantry First – Many times you'll find items you can cross off our list as well as give you ideas for meals.
What's in Season? – What fresh produce is available this time of year? Is it salad season or soup weather?
Feel Free to Switch It Up – Your menu plan doesn't have to be set in stone. Consider substituting a breakfast for a dinner (kids love this). The key is to have fun with it.
#3: Eat a Low Glycemic Diet
 A low-glycemic diet is a healthy choice for anyone who wants to improve their health. It is based on the glycemic index (GI), a ranking system that classifies carb-containing foods by their effect on blood sugar levels.
When eating a healthy, low-glycemic diet, food is slowly converted to glucose, which is absorbed into the bloodstream at a slow, consistent rate, where it serves as our energy source. One of the main benefits of eating foods with a lower glycemic index is that it may help you cut cravings and urges by limiting spikes in your blood sugar.
---
Becoming a Better, Healthier You with TruHealth
Mannatech's TruHealth™ 30-Day Fat-Loss System supports and encourages a low-glycemic diet.By choosing to follow the TruHealth 30-Day Fat-Loss System, you've taken the first step in becoming a better, healthier you.
Mannatech's 30-Day Fat-Loss System is a versatile program designed to help cleanse and nourish your body with the power of real-food nutrition. It's also designed to encourage fat loss and to help you establish healthy lifestyle choices during the next 30 days and beyond.
The 3 Core Components of TruHealth 30-Day Fat-Loss System
TruPLENISH™ Nutritional Shake – A plant-based, supplement option full of vitamins, minerals, probiotics, Glyconutrients and over 20 grams of protein. This shake helps form the foundation of your personal fat-loss agenda.
TruPURE® – This unique, cleansing drink mix is formulated with natural ingredients to help support your body's ability to cleanse or diminish toxins that can cause oxidative stress.*†
TruSHAPE™ – These advanced weight management capsules have been specially formulated to support metabolism, a healthy digestion and the utilization of glucose and carbohydrates.*
TruHealth System Tools to Support Your Success
Changing your life isn't easy, but with our transformational products and the right tools you'll have what you need to take control of your health, drop that unwanted fat and create a long-term, healthy lifestyle.*
Order TODAY!
Let's get you started by ordering the TruHealth 30-Day Fat-Loss System to cleanse and nourish your body with the power of real-food nutrition.*
†When taken in conjunction with a reduced calorie diet and regular exercise.
---
健康生活的 3 大秘诀
养成健康习惯,做出健康的选择并持之以恒,才能让您感觉更好,生活更美。
在美泰,我们坚信每个人都有获得最佳健康状态的能力。然而,无论年龄与背景如何,做出健康的选择是我们所有人都在面临的挑战。了解健康的选择对我们有何影响,不仅能够极大地改善当下的健康状况,还关乎我们未来的健康与幸福。
以下几大秘诀将助您做出积极的选择,养成终生受益的健康习惯,让您的生活更加健康。
#1:了解体重与身体成分的差异
 当今社会,体重秤上的数字空前"重"要,这也为我们以全新视角来审视体重提供了最佳时机。我们总是过于看重体重秤上的数字,仿佛这是衡量进步与成功的唯一指标。
事实上,体重秤只能显示体重,无法显示肌肉、脂肪、骨骼甚至水分的比重。这正是身体质量指数 (BMI) 不真实的地方,BMI 仅以体重秤显示的重量为依据,完全没有考虑到身体成分。这也就解释了两个看似相同、BMI 指数一致的人,为何身体成分会大相径庭。
身体成分指数 – 衡量人体健康程度的最佳指标
身体成分指数 (BCI) 并非全新理念,但随着智能体重秤的普及,再次引起了人们的关注和兴趣。
BCI 能够显示人体各成分占整个体重的百分比。这些成分有:
以上所有成分共同决定了身体的纤细程度和健康程度。
跟踪身体测量数据
了解 BCI 的计算方法以及您在评估表中所处的位置,能够让您明确了解自己的真实体重,帮助您提高自尊,改善整体的健康水平。
跟踪身体测量数据是衡量减脂计划是否成功的最佳方法。应注意减掉的脂肪厚度比体重秤显示的数字更有成功意义。
拍照记录当下体态 – 通过照片,让您的进步肉眼可见。
每周记录一次测量数据 – 通过这些数据您才能知道自己减掉了多少,而体重秤永远不会告诉您这些。用皮尺测量身体的主要部位:
#2:膳食计划决定成败
结束漫长的工作回到家中,不仅没有现成的餐食,连烹饪食材都寥寥无几,还有比这更糟糕的状况吗?
为家人制订食谱的频率越高,吃到的餐食和零食就越健康。只购买食谱所需的食物还有一大好处——不必在食谱之外的菜品上浪费金钱和食物。
 7 大食谱制订建议
制定精确的食谱计划需要列一份购物清单,即便在商店看到不够健康的食品,也要"坚持"按照清单购买,这也是食谱计划带来的额外好处。
以下为您制定食谱和选取餐品提供了若干建议:
参照日历安排进行规划 – 确定哪些夜晚有时间做饭,哪些夜晚只有时间温热剩菜。
每次只计划一周的膳食 – 与单独购买或"按需"购买相比,购买膳食更容易,价格也更优惠。
制定剩菜处理计划 – 有剩余的鸡肉?可以用来做沙拉或三明治配料。
参考烹饪书和在线食谱 – 橱柜里的食谱可不是买来吃灰的,要记得学习和应用。您会从中发现许多家人爱吃的美食和跃跃欲试的新食谱。搜索"健康膳食计划",探索更多烹饪美食。
先清点储藏室 – 很多时候,您会发现清单上的一些东西无需购买,储藏室的食物也会让您有新的膳食构想。
时令食品有哪些?–这个季节有哪些新鲜的农产品?现在的季节适合制作沙拉还是汤品?
随意更换 – 您的食谱计划不一定是一成不变的。也可以考虑用早餐代替晚餐(孩子们最爱这种搭配)。从食谱中获得乐趣才是最重要的。
 #3:采用低糖饮食
 对于任何打算改善健康状况的人士来说,低糖饮食实为健康之选。低糖饮食以血糖指标 (GI) 为基础,按照食物所含碳水化合物对血糖水平的影响进行分类和排名。
如果摄入的是健康低糖饮食,食物慢慢转化成葡萄糖,然后以缓慢、一致的速率被吸收进入血液,作为我们的能量来源。食用低糖指标的食物的主要好处之一是可以限制血糖突然升高,从而打消您的进食渴望和冲动。
---
让 TruHealth 成就更美好、更健康的你
美泰 TruHealth™ 30 天减脂套组支持并提倡低糖饮食。
选择遵循 TruHealth 30 天减脂套组,标志着您朝着变成更好、更健康的自己迈出了第一步。
美泰 TruHealth 30 天减脂套组是一项多功能计划,可以通过真正的食物营养帮助您净化并滋养身体。它还能在接下来的 30 天以及更长一段时间内鼓励人们瘦身并选择健康的生活方式。
TruHealth 30 天减脂套组 3 大核心产品
美泰营养代餐粉 –这款代餐粉是植物性、营养全面的营养补充剂,富含维生素、矿物质、益生菌、醣质营养素,其中蛋白质含量超过 20 克。这款代餐粉是您个人瘦身计划的基础。
美泰草本排毒粉 – 这款独特的营养净化混合饮料采用天然成分配制而成,可以帮助身体净化或减少导致氧化应激的毒素。*†
美泰减脂胶囊 – 这款为体重管理专门配制而成的高级胶囊能够支持新陈代谢,促进健康消化,以及人体对葡萄糖和碳水化合物的利用。*
TruHealth 系统工具为您的成功助力
选择自己的生活并不容易,但有了我们的革命性产品和恰当的工具,您就能掌握所需,从而调控自身健康水平、减掉多余脂肪,打造长期的健康生活方式。*
即刻订购 TruHealth 30 天减脂套组,利用真正的食物营养,为身体开启净化滋养之旅。* 
†建议配之以低热饮食和定期锻炼。
---
3 Claves para la Vida Saludable
Hacer y mantener decisiones y hábitos saludables hará que te sientas y vivas mejor.
En Mannatech, creemos que todos tienen la habilidad de tener un bienestar óptimo. Sin embargo, tomar decisiones saludables es un reto que todos enfrentamos sin importar la edad y los antecedentes. Entender el impacto de tomar decisiones de salud puede mejorar en gran medida nuestra salud y bienestar ahora y en el futuro.
Aquí te damos unas cuantas claves para ayudarte a vivir de forma más saludable tomando decisiones positivas y desarrollando hábitos saludables para toda la vida.
#1: Aprende la diferencia entre el peso corporal vs la composición corporal
 En una sociedad en la que el número en la báscula tiene más peso que nunca antes, es momento de empezar a pensar en tu peso de una nueva manera. Estamos muy acondicionados a sobrevaluar el número en la báscula, como si ese número fuera la única forma de medir nuestro progreso y éxito.
La verdad es que la báscula solo nos dice cuánto pesamos, no cuánto de ese peso es masa muscular, huesos o incluso agua.  Esa es la mentira del Índice de Masa Corporal (BMI, por sus siglas en inglés), como si solo se basara en el peso en la báscula y no tomara en cuenta para nada la composición corporal. También explica por qué dos personas aparentemente similares, pueden tener composiciones corporales drásticamente diferentes y, aun así, el mismo BMI.
El Índice de Composición Corporal – Lo mejor para determinar qué tan saludable estás
El Índice de Composición Corporal (BCI, por sus siglas en inglés) no es un nuevo concepto, pero la popularidad de las básculas inteligentes, lo ha llevado de nuevo a la atención de las personas por buenas razones.
Tu BCI te dice el porcentaje de componentes en tu cuerpo que conforman todo tu peso. Esto incluye:
Grasa
Densidad ósea
Masa muscular
Incluso peso del agua
Todos estos elementos se unen para determinar qué tan magro eres y qué tan saludable eres.
Da seguimiento a las medidas de tu cuerpo
Entender cómo calcular tu BCI y si caes dentro de un determinado espectro, puede finalmente darte claridad sobre tu verdadero peso corporal y ayudará a mejorar tu autoestima y tu salud en general.
Dar seguimiento a tus medidas y es una maravillosa manera de determinar tu éxito en un programa para la pérdida de grasa. Ten en cuenta que las pulgadas que se pierden son más importantes para tu éxito que los números en la báscula.
Tomate una foto actual – Esto te dará una herramienta visual con la que puedas medir tu progreso.
Toma y anota tus medidas una vez a la semana – Estos son los números en donde verás las reducciones y que la báscula nunca revelará. Mídete con una cinta de medir en los puntos clave de tu cuerpo:
Cintura (a la altura del ombligo)
Cuello (la parte más angosta)
Parte superior del brazo
Pecho
#2: La planeación de los alimentos es fundamental para tu éxito
No hay nada peor que llegar a casa después de un largo día en el trabajo, sin tener la comida planeada y darte cuenta de que no tienes los ingredientes suficientes para preparar nada.
Entre más a menudo planees los menús para tu familia, más fácil será consumir alimentos y refrigerios saludables. Otros beneficios de comprar solo los alimentos que necesitas para el menú, es que menos dinero se desperdicia en cosas que no son parte del menú. 
7 Ideas para Planear el Menú
Una buena herramienta para planear los menús de forma precisa, es hacer una lista de compras para el supermercado y "apegarte a ella" cuando se trata de las opciones menos saludables en la tienda.
Aquí hay algunas ideas a considerar cuando planees tus alimentos y contemples las opciones del menú:
Consulta tu calendario – Determina qué noches que tendrás tiempo para cocinar y qué noches tendrás tiempo solo para recalentar lo que quedó del día anterior.
Planea una semana de alimentos a la vez – Es más fácil y tiende a ser más económico comprar para varios alimentos que comprar cada artículo individualmente conforme lo necesites.
Decide qué hacer con la comida que te sobra –¿Tienes pollo que te sobró de la noche anterior? Es maravilloso para ponerlo sobre las ensaladas o para hacer sándwiches.
Consulta libros de cocina y recetas en línea – Están en tu cocina por una razón, no para llenarse de polvo. Encontrarás muchas recetas favoritas de la familia y nuevas, que puedes probar. Buscar en línea "Planear alimentos saludables" puede resultar en muchas ideas maravillosas que puedes intentar.
Revisa tu despensa primero – Muchas veces encontrarás artículos que puedes quitar de tu lista de compras y otros que te pueden dar ideas para preparar la comida.
¿Qué está de temporada? – ¿Qué fruta o verdura fresca está disponible en esta temporada del año? ¿Es temporada de ensaladas o el clima se presta para una sopa?
No dudes en cambiarlo – El plan para tus alimentos no tiene que estar escrito en piedra. Considera cambiar el desayuno por la cena (esto les encanta a los niños). La clave es divertirse con esto.
#3: Come una Dieta con Bajo Índice Glicémico 
Una dieta con bajo índice glicémico es una opción saludable para todos los que quieran mejorar su salud. Se basa en el índice glicémico (GI), un sistema de medición que clasifica los alimentos que contienen carbohidratos por su efecto sobre los niveles en el azúcar en la sangre.
Cuando comes de manera sana, una dieta con bajo índice glicémico, la comida se convierte lentamente en glucosa, que se absorbe por el torrente sanguíneo a un ritmo consistente, en donde funciona como nuestra fuente de energía. Uno de los principales beneficios de consumir alimentos con un índice glicémico bajo, es que ayuda a controlar tus antojos limitando las subidas súbitas del azúcar en la sangre.
---
Convertirte en un Tú mejor y más saludable con TruHealth
El sistema de pérdida de grasa TruHealth de Mannatech promueve y motiva una dieta con bajo índice glicémico.
Al decidir seguir el Sistema de Pérdida de Grasa de 30 Días TruHealth, has tomado el primer paso para convertirte en una persona mejor y más saludable.
El sistema de pérdida de grasa TruHealth de Mannatech es un programa versátil diseñado para ayudarte a purificar y nutrir tu cuerpo con el poder de la nutrición de alimentos reales. También está diseñado para promover la pérdida de grasa y para ayudarte a establecer opciones para una vida sana en los próximos 30 días, y más.*
Los 3 Componentes Principales del Sistema de Pérdida de Grasa de 30 Días TruHealth
La malteada nutricional TruPLENISHTM – Es un remplazo de alimentos basado en plantas, lleno de vitaminas, minerales, probióticos, Gliconutrientes y más de 20 gramos de proteína. Esta malteada ayuda a formar el cimiento para tu plan de pérdida de grasa.
TruPURE® – Es una mezcla única para preparar una bebida purificadora con ingredientes naturales para ayudar a la habilidad del cuerpo para purificarse y reducir las toxinas que causan el estrés oxidativo.*†
TruSHAPE™ – Estas cápsulas avanzadas de control peso han sido especialmente formuladas para respaldar el metabolismo y la utilización de glucosa y carbohidratos.*
Las Herramientas del Sistema TruHealth para Apoyar Tu Éxito
Cambiar tu vida no es fácil, pero con estos productos que transforman, podrás tener las herramientas necesarias para tomar control de tu salud, perder la grasa no deseada y crear un estilo de vida saludable a largo plazo.*
¡Haz tu pedido hoy!
Empieza hoy ordenando el Sistema TruHealth de 30 días para la Pérdida de Grasa para limpiar y nutrir tu cuerpo con el poder de la nutrición de alimentos reales.*
†Cuando se toma junto con una dieta baja en calorías y se realiza ejercicio de forma regular.