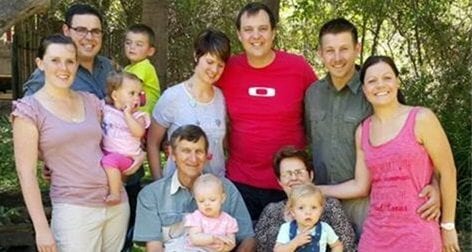 Meet Dr. Charl Marais, D Emed of Mannatech's Global Scientific Advisory Board
Name: Dr. Charl Marais
Location: Nelspruit, South Africa
Dr. Charl Marais isn't your average doctor. He is a founding member and Board member of the Natural Healers Research Foundation. But he also has been a professional tennis coach for 44 years, toured with the South African Davis Cup team and is a Member of the U.S. Professional Tennis Association.
Outside of tennis, Dr. Marais is especially interested in researching preventative, natural healthcare using nutrition, with particular attention to factors that influence the absorptive ability of the body. He helps patients with daily dietary adjustments to support the body's ability to maintain healthy, as it was created to do when given natural foods or real food supplements. He enjoys spending time on his family game farm and has a keen interest in how systems in nature are balanced to provide animals with all nutrients through vegetation. He is also interested in how the older generations in Africa used medicinal plants to better their health.
Dr. Marais' passion for health and wellness inspired him to join Mannatech's Global Scientific Advisory Board to share with the world, from an additional platform, the importance of taking care of your personal health. "People must know the importance of 'real food supplementation' to be able to maintain general health as well as improve results in sports,"* said Dr. Marais.
He himself takes Mannatech products and has seen the many benefits the supplements have in his own wellness as well as in his patients. Dr. Marais plans to continue transforming lives by spreading the word about Mannatech's real food supplementation.*