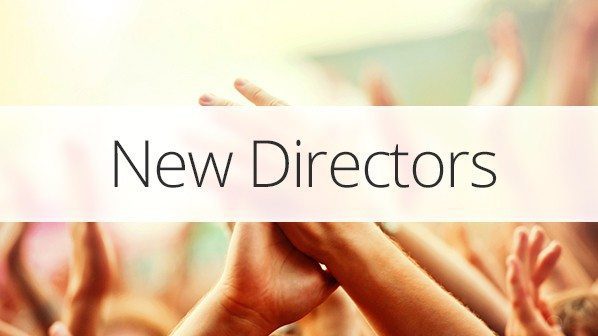 New U.S., Canada, South Africa, and Mexico Directors for September, 2019
Mannatech is proud to announce the following Associates who emerged last month as new Leaders!  We appreciate your hard work and dedication to your Mannatech business.
Please join us in congratulating Mannatech's new Leaders who continue to help make Mannatech successful.
---
Mannatech se enorgullece en anunciar a los siguientes Asociados, ¡quienes el mes pasado se convirtieron en nuevos Líderes! Apreciamos su duro trabajo y dedicación a su negocio Mannatech.
Por favor, únete a nosotros al felicitar a los nuevos Líderes, quienes continúan ayudando al éxito de Mannatech.
---
Mannatech很高兴为您宣布, 以下这些经销商上个月都成了新领导人! 我们感谢您的辛勤工作和您对Mannatech 业务的奉献。
CANADA
Presidential Directors (QUALIFIED)
Jie Xu
Gold Director
Yiching Tang
Ziyuan Huang
Silver Director

Yaqun Xu
Andrew Ballanytne
Damin Ma
Director

Jing Wang
Ronghua Du
Hongyu Wen
Weiling Ding
Gold Associate
Juan Zhong
Xiaohan Guo
Silver Presidential Director
Li Liu
Silver Presidential Director In Qualification 2x
Jianhong Zhao
MEXICO
Executive Director
Crystalarelizyaidania Vargaslimon
Silver Director
Jannet Grandegarcia
Irma Chaconarguello
Mariadelosangeles Naranjogonzalez
Brandonadonay Riosvargas
Director
Lauragriselda Padillamontaño
Nayeli Floresarizmendi
Luismario Bedollarodriguez
Liliaisabel Martinezhermosillo
Alicia Vargasmartinez
Hilda Dominguezaltamirano
Madejesus Riveraperez
Adiel Villatortolentino
Madelourdes Limoncontreras
Gold Associate
Anamartina Crespolopez
Leticia Rebollolopez
Elba Herreragil
Tania Floresortiz
Agapita Floresflores
Arlet Bañosvillarreal
Mariateresa Gironescarzaga
Mariadelcarmen Castellanosalonso
Silver Associate
Anairma Pereagonzalez
Mariaeugenia Tapiaguerrero
UNITED STATES
Executive Director
Daniel Park
Haein Lee
Silver Director
So-Junga Park
Kelly Martin
Eunran Kim
Okrhan Baik
Director
Donna Angerhofer
Soojin Kim
Gyusook Hwang
Gold Associate
Melinda Clark
Josiah Hackney
Dora Aguilar Sandoval
Marjorie Jauch
Tommy Osler
Jia Ren
Kaiden Ariatti
Silver Associate
Dr.Kimberly Rittmaster
Eulboon Yang
Mannavets,Inc
Presidential Director
Wenlanyangbruhl
Easyinternaionaltradingllc
In Qualification 2 X Presidential Director
Easeorganicsinc.
SOUTH AFRICA
Gold Executive Director
Willie Kruger
Eliasjohannes Swart
Silver Executive Director
Susan Bouwer
David Pasipanodya
Fransie Douglas
Executive Director
Unita Kritzinger
Murielmelanie Dickson
Gary Mckay
Rene Duplessis
Ockert&Mari Vandermerwe
Christelle Slabbert
Gold Director
Fj Theron
Chantelle Bezuidenhout
Leonie Hattingh
Julie Langerman
Wiandre Erwee
Silver Director
Maryna Kruger
Roelene Groenewald
Zandri Grimbeek
Mariaan Jansenvanrensburg
Lester Morton
Adri Hugo
Robyn Williamson
Ursula Jacobs
Louisa Vanwyk
Tarryncharlene Dreyer
Karin Muller
Lydia Coetzee
Andre&Suan Mulder
Director
Lois Mendoza
Johan Scholtz
Charity Mundeta
Talita Bekker
Simone Rayner
Matthew Simpson
Lilymachuene Maja
Hesna Kruger
Edithdoris Vanwyk
Vanessa Mckay
Shane Duarte
Lukas Legrange
Odette Coetzee
Irenealice Tredoux
Henry Rungwave
Tanya Basson
Mornay Whitfield
Hettie Debeer
Jochrista Grobler
Barbara Pelser
Gordon Minott
Francis Dosramos
Janelle Jacobs
Teresa Moutzouries
Izelle Theron
Riaan&Tharien Coetzee
Christelle Cronje
Lesia Mokokoane
Jp Dutoit
Hendrinam Cloete
Mohlago Mabale
Hesterloretta Delport
Gold Associate
Bettie Delange
Thea Hatting
Heidi Putter
Marinda Vandyk
Mieke Lagendyk
Tania Kruger
Jan Vermeulen
Bianca Jacobs
Zaag&Alta Vanrooyen
Hannelie Human
Jonathan Wordon
Tarina Saayman
Annerike Westcott
Jamei Ludwick
Magda Crous
Mariusgrant Smith
Ricky&Coral Booysen
Remaketse Rabie
Elicia Prigge
Maree Kellerman
Liezel Theron
Samantha Carelse
Alfred Venter
Annalet Stols
Nina Bruwer
Leon&Vanessa Venter
Elsies Olivier
Rashidar Essa
Jacobusjohannes Duplessis
Eloise Botha
Werner&Natashia Grove
Riana Malan
Adele Vanaswegen
Jeanette Lerotholi
Hildegard Moloi
Christine Lubbe
Louisaedwina Smith
Malefu Ragolile
Silver Associate
Gaynor Janeke
Vanessa Luzmore
Amanda Swanepoel
Elizabeth Duplessis
Maphoka Ntseki
Mellony Ramalho
Renate Myburgh
Rodandlani Nelson
Judith Bester
Annelde Muller
Silver Presidential Director
Alet-Marie Van Zyl
In Qualification X2 Presidential Director
Ryan Tait