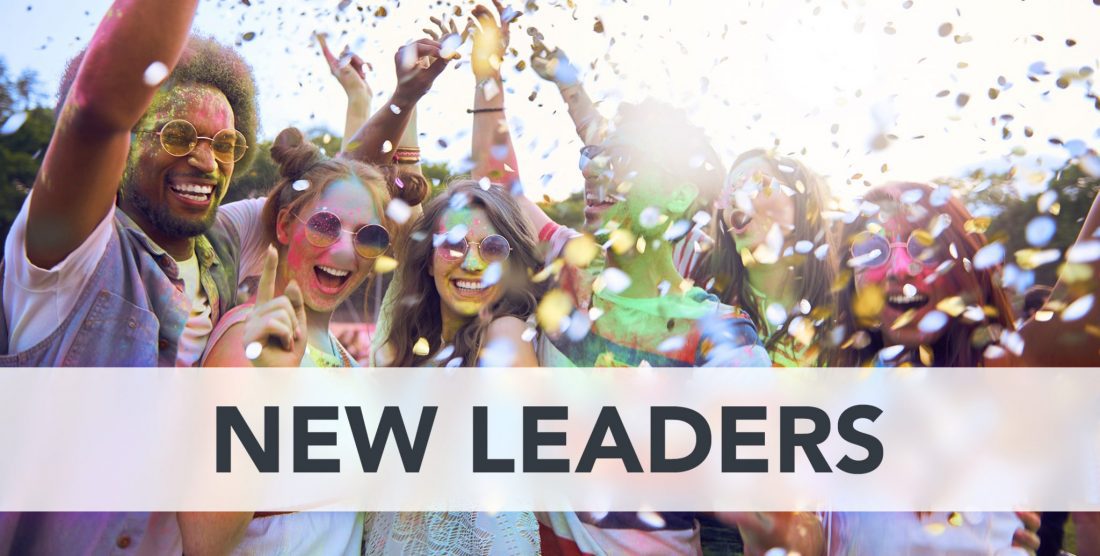 New U.S., Canada, South Africa, and Mexico Rank Ups for August 2020
Mannatech is proud to announce the following Associates who emerged last month as new Leaders! We appreciate your hard work and dedication to your Mannatech business.
In addition, your success helps provide proper nutrition to children around world through our products and the M5M program. For each leadership rank there is a corresponding servings amount that the M5M foundation provides to children in need and we've noted it for each level.
Please join us in congratulating Mannatech's new Leaders who continue to help make Mannatech successful.
---
Mannatech很荣幸地宣布以经销商晋升成为新的领导!我们感谢您在美泰事业中的努力和专注。
另外,你们的成功也会帮助我们的M5M慈善组织向全球的孩子提供我们公司的理想营养产品。對於每個領導級別,M5M基金會都向那些缺乏营养和粮食的孩子们提供相應的份量,您的善举我们都会做相应的记录。
请和我们一起祝贺这些持续帮助使美泰成功的新晋领导!
---
¡Mannatech está orgulloso de anunciar a los siguientes Asociados que surgieron el mes pasado como nuevos Líderes! Agradecemos su arduo trabajo y dedicación a su negocio de Mannatech.
Además, su éxito ayuda a proporcionar una nutrición adecuada a los niños de todo el mundo a través de nuestros productos y el Programa de M5M. Para cada rango de liderazgo proporcionaremos porciones correspondientes que la fundación M5M proporciona a los niños necesitados y lo hemos observado para cada nivel.
Por favor, únase a nosotros para felicitar a los nuevos Líderes de Mannatech que continúan ayudando a que Mannatech tenga éxito.
---

CANADA
IQ – 1 Presidential Director
M5M minimum # of Servings per Month for Kids = 400
JIE XU
Gold Executive Director
M5M minimum # of Servings per Month for Kids = 200
YUYIN LI
Silver Executive Director
M5M minimum # of Servings per Month for Kids = 100
ANGELA MIAO
ZEJUN LIU
JENNIFER JIA JING TSANG
LI NA HUANG
ZHANHUA CHEN
LIUHUA XUE
Executive Director
M5M minimum # of Servings per Month for Kids = 60
JIAO QIANG YUAN
PEI PEI CHEN
HAI BO CHEN
XIU XING CAI
YONGEN MO
BEN JIANG
YUPENG ZHAO
MANDY LIANG
Gold Director
M5M minimum # of Servings per Month for Kids = 40
JIHAI GUO
Silver Director
M5M minimum # of Servings per Month for Kids = 25
WEI MIN LE
JUAN SHU XU
HUAN XIN CHEN
JINHONG SONG
AI YAN HU
AIPING YUAN
ADRIENNE YEONGJIN LEE
MAXBING GUO
JUAN XU FANG
LEIJING WANG
Director
M5M minimum # of Servings per Month for Kids = 15
HUI YING GAO
LEE FONG CHOK
QIAN HUANG
KEKOA ALVAREZ
SHAO LING ZHANG
Gold Associate
M5M minimum # of Servings per Month for Kids = 7 to 8
JANE AGNEW
CANDICE LAWSON
Silver Associate
M5M minimum # of Servings per Month for Kids = 3 to 4
HEATHER COLE

UNITED STATES
IQ – 1 Silver Presidential Director
M5M minimum # of Servings per Month for Kids = 1600
WEI LIU
Gold Executive Director
M5M minimum # of Servings per Month for Kids = 200
HAIYAN CHEN
Silver Executive Director
M5M minimum # of Servings per Month for Kids = 100
SUN JOONG KWON
KYUNG HEE PARK
CHANGFANG XIN
FLOURISH DIGITAL MEDIA INC
Executive Director
M5M minimum # of Servings per Month for Kids = 60
HAE SOOK HAN
Gold Director
M5M minimum # of Servings per Month for Kids = 40
ROBERT DI MONDA
JOSEPH LIM
DBA LUCKY STAR ROCHESTER
Silver Director
M5M minimum # of Servings per Month for Kids = 25
HYUNG DON KIM
SONMI GREENE
Director
M5M minimum # of Servings per Month for Kids = 15
DAVID CHO
MAUREEN BERAN
QIANYI LIN
Gold Associate
M5M minimum # of Servings per Month for Kids = 7 to 8
GRETCHEN SMITH
JOSE FRANCISCO VELAZQUEZ
KRISTIN JONES
LI ZHU
SALLIE CZEPIEL
Silver Associate
M5M minimum # of Servings per Month for Kids = 3 to 4
DBA OPTIMAL LIFE SOLUTIONS, LLC

MEXICO
Silver Executive Director
M5M minimum # of Servings per Month for Kids = 100
MA DE JESUS RIVERA PEREZ
Executive Director
M5M minimum # of Servings per Month for Kids = 60
JOSE AVILA MENDOZA
Gold Director
M5M minimum # of Servings per Month for Kids = 40
ARMANDO RUIZ MARTINEZ
ESPERANZA MONTALVO DOMINGUEZ
MARGARITA SALINAS VICENTE
Silver Director
M5M minimum # of Servings per Month for Kids = 25
DEMETRIA GLAVIANA OLVERA MORENO
JENNIFER ORDAZ ROJAS
LORENA SANTOS ALFARO
MARIA CAMILA PEREZ RIVERA
Director
M5M minimum # of Servings per Month for Kids = 15
MARIA TERESITA DE JESUS SANCHEZ FUENTES
MARIA LOURDES BARRON GONZALEZ
HUMBERTO RODRIGUEZ DIAZ
DULCE CANDY GONZALEZ MORALES
RAFAELA JAIMES LEON
ALEJANDRA RUBIO PEREZ
VICTOR ANTONIO HERNANDEZ ALVAREZ
ROCIO FOSADOS LOTINA
Gold Associate
M5M minimum # of Servings per Month for Kids = 7 to 8
EDNA LILIAN VILLA MONTALVO
ROSA ISELA DURAN COCA
GABRIELA SORIA NAVARRO
LILIANA ORTEGA MERCADO
MARIA GUADALUPE BARROSO PEREZ
BERNARDINA GARCIA MARTINEZ
OLIVIA RODRIGUEZ AVILA
BLANCA CECILIA GARCIA QUIROZ
ELIZABETH JURADO LINARES
REYNALDO ROSAS SALGADO
MARIA CIRENIA LOPEZ HERNANDEZ
JOSE CRUZ MAYORAL LOPEZ
Silver Associate
M5M minimum # of Servings per Month for Kids = 3 to 4
ROBERTO GOMEZ DOMINGUEZ
MIRELLA JAIMES LEON
LUIS FERNANDO CASTRO NAVARRO
LAURA VERONICA RUIZ MEDINA

SOUTH AFRICA
IQ 1 – Gold Presidential Director
M5M minimum # of Servings per Month for Kids = 2400
SEBASTIAAN & BRECHT KAMSTRA
QUINTIN & ALET-MARIE van ZYL
IQ 1 – Bronze Presidential Director
M5M minimum # of Servings per Month for Kids = 800
MARK & JENNY ROSEN
GERRIE & CARNA ROSSOUW
IQ 1 – Presidential Director
M5M minimum # of Servings per Month for Kids = 400
DALEEN BRITZ
Gold Executive Director
M5M minimum # of Servings per Month for Kids = 200
ANDRE MEYER
FRANSIE DOUGLAS
RITA LUCIANA LIA OLEVANO
HESTER LORETTA DELPORT
Silver Executive Director
M5M minimum # of Servings per Month for Kids = 100
ALTA VAN ZYL
LYNETTE BIENZ
LIESL POSTHUMUS
NAOMI HARMSE
ANTONETTE KLASSEN
ANITA MULLER
THERESA OBERMEYER
Executive Director
M5M minimum # of Servings per Month for Kids = 60
CHARLENE & STOFFEL JOUBERT
ELIZE COETZER
NEELKE VENN
ISSABEL VERRYNE
RACHEL VAN DER WESTHUIZEN
JANESE VAN DEN BERG
ADRI HEYNS
DBA RIANA ADRI VORSTER
ELSA-RI MYBURGH
Gold Director
M5M minimum # of Servings per Month for Kids = 40
CHARLENE JORDAAN
IRMA ENGELBRECHT
ALTA VAN DER WALT
MARIETTA VAN DER BERG
MAUREEN OLGA LUDEK
ENID NEL
LOUISA MULLER
JEANETTE VAN DER WALT
KARIN HITGE
Silver Director
M5M minimum # of Servings per Month for Kids = 25
CONRAD KOK
MARICA STANDER
ISTA UPTON
LEANEL VAN STADEN
SOPHIA SCHOEMAN
ELENORAH ELIZABET VISAGIE
ANDRIES VENTER
WILLIAM DAVID FOUCHE
BELINDA HOMANN
ANIKA SUTHERLAND-CLARK
RONELL LEONARD
JAN WILHELM VAN HEERDEN
LYZANNE EN RUDOLF BERRY
RICUS VAN DER HOVEN
DELENE COETZEE
ALIDA SUSANNA HAYWOOD
BENITTA SWANEPOEL
HEILTJIE SNYMAN
MARISA MENGEL
CATARINA SUSARA M KOTZE
CHARLENE GROBBELAAR
ANDRE DU TOIT
WERNA DAVIES
MIEMIE PEARSON
DBA MARIA DORETHEA KOEN
Director
M5M minimum # of Servings per Month for Kids = 15
RHODA COETZEE
MELISSA DICKSON
ILSE WESSELS
CHRISTINE DU PLESSIS
VITOR DA SILVA
LEON CILLIERS
KENNETH MWALE
MARI VENTER
LUJUAN BURGER
CHANTEL DU PLESSIS
CARLA THERON
ELMARIE JOOSTE
SURE DUVENHAGE
CHERISE VERMAAK
TERTIA VAN HEERDEN
MARIA JOHANNA BURGER
NICOLE VICE
KAREN ROUX
JACO COETZER
DANIEL BOTHA
ME LUDICK
SUNETTE DU PLESSIS
ALETIA MEIRING
AMANDA ELS
DANICKA PETZER
CHRISTELLE KAHTS
MARIUS GROBLER
PEI-SAN (SANDERINE) KAO
SIMONE KLEINHANS
HERMIEN SYMINGTON
SUSAN BLIGNAUT
CHANTEL DEYSEL
ANNEMARI PIENAAR
JOHNLENE SCHOLTZ
JENINE BEETS
ERINA DU PREEZ
TESSA ANGELIQUE VAN DER MERWE
ROCHE VAN DER MERWE
ALBERTUS JOHANNES MOOLMAN
KARLIEN BREYDENBACH
ELIZABETH CATHERINA LANG
CARLINE KOEKEMOER
DBA AMANDA OPPERMAN
Gold Associate
M5M minimum # of Servings per Month for Kids = 7 to 8
ANITA STREICHER NEL
GUDRUN THEILE
JAY POTE
MELISSA DICKSON
SHANTELLE ALLAN
CHRISTINE DU PLESSIS
LEON CILLIERS
LUJUAN BURGER
GLADENE VAN DER LINDE
ANDRIES BEZUIDENHOUT
ERIKA STEYN
JOHAN EN LEANE DE VRIES
THERESA BOSMAN
ELMIEN TOLKEN
MARIA JOHANNA BURGER
ANGELA BONA
JACO COETZER
DANIEL BOTHA
BRENDA KEYSER
ILZE CARSTENS
CARINA DE VILLIERS
FERDI MOLLENTZE
SUSAN STEYN
LOUIS JOHANNES KOEN
RNL VERSPREIDERS CC
CARINA MURPHY
HEILTJIE SNYMAN
CHRIS VAN ECK
MARISA MENGEL
MICHAEL SHALOVSKY
Gold Associate
M5M minimum # of Servings per Month for Kids = 7 to 8
MARION JANSEN
PIET DE JAGER
HENRIETTE VAN DER NEST
GABRIELLE ESTERHUIZEN
BIANCA BIDDLECOMBE
ANNA CATHARINA VAN ROOYEN
MARINA STASSEN
LIAM NEL
DANELLE SWANEPOEL
TARIEN WIESE
ALTA HENDRIKA MARAIS
ELRIEN VAN ZYL
MAGDA GIBHARD
LARA SINGERY
RACHELLE BRITZ
LISE-MARIE VAN HEERDEN
ELSA NIEMANN
JOLENE LE ROUX
BRENT RUNDLE
LESINDA KOEKEMOER
MARTIE VILJOEN
CORNELIUS HERMANUS ROODT
Silver Associate
M5M minimum # of Servings per Month for Kids = 3 to 4
SAKIENA CANFIELD
VANESSA STEYN
LIZELLE BRITS
STEPHNE ROETS
ERIK BRYNARD
CHANTAL CLARK
JEANETTE FOX
RENATEFECOE MHOLO
MARTHINUS JOHANNES KRUGER