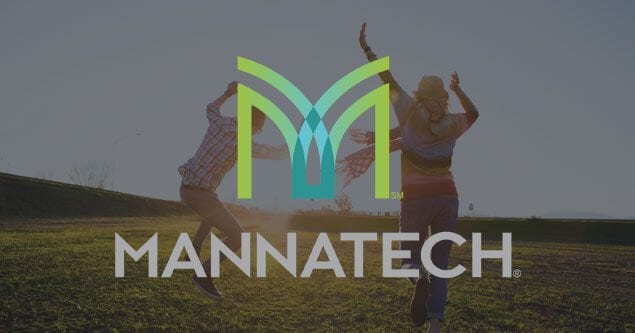 OSP Back Order Information (中文 / Español)
Due to external supply factors with PhytoMatrix®, our Optimal Support Packets (OSP) product is currently on temporary backorder. We estimate that this backorder will be in effect for approximately three weeks. As soon as OSP is available, it will resume shipping in Automatic Orders.
In order to ensure that customers can continue taking their valuable Mannatech supplements, we will be substituting in our special Optimum Support Bundle to replace OSP in auto orders. This special bundle contains two bottles of PLUS™, one bottle of Ambrotose AO® and one bottle of Catalyst™ which temporarily replaces PhytoMatrix. And all at the price of a single box of OSP.
Also, in appreciation, we are also including an additional free box of GI-ProBalance™ (a $32.99 retail value)!
For clarification, other products purchased in OSP orders will ship on time. Point Volume (PV) will not be impacted by this backorder. PV will be awarded when an order is placed (or when an Automatic Order is due) and not when the product is shipped.
We apologize for any inconvenience this may cause. Please contact Customer Care @ (800) 281-4469 with any questions.
---
因美泰多醣多维营养锭(PhytoMatrix®,)的外部供应因素,美泰健康营养包产品暂时缺货。预计这种缺货状况将持续 3 周左右。健康营养包一旦有货供应,自动订单就会恢复发货。
为了确保广大顾客能继续使用美泰极具价值的补充剂,我们将用特殊的健康营养套组代替自动订单中的健康营养包。该套组含 2 瓶美泰草本氨基酸片PLUS™,、1 瓶美泰醣质抗氧化胶囊of Ambrotose AO®和 1 瓶 Catalyst™营养补充锭(暂时代替美泰多醣多维营养锭)。套组中全部产品的合计价格相当于一盒美泰健康营养包的价格。
而且为了感谢广大顾客的理解与支持,我们还免费附赠 1 盒美泰益生菌粉(零售价 32.99 美元)!
另外需要澄清的是,在美泰健康营养包订单中购买的其他产品将按时发货。积分额 (PV) 不受此次延期发货影响。当提交订单时(或自动订单到期时)将计算您 PV,而不是在产品发货时。
我们对由此带来的不便深表歉意。如有任何疑问,请联系客户关怀中心 (800) 281-4469。
---
Debido a factores externos relacionados con el suministro de PhytoMatrix®, temporalmente se han agotado las existencias de nuestros paquetes Optimal Support (OSP). Estimamos que esto continuará por unas 3 semanas. Tan pronto como el OSP esté disponible, reanudaremos los envíos en las Órdenes Automáticas.
Para asegurar que los clientes puedan continuar tomando sus valiosos suplementos Mannatech, reemplazaremos el OSP en las órdenes automáticas con nuestro Paquete Optimum Support Bundle. El paquete especial contiene dos frascos de PLUS™, un frasco de Ambrotose AO®, y un frasco de Catalyst™, que temporalmente reemplaza al PhytoMatrix. Y todo al mismo precio que una sola caja de OSP.
También, como agradecimiento, ¡incluiremos una caja adicional y gratis de GI-ProBalance™ (con un precio al público de $32.99)!
Para clarificación, el resto de los productos en los pedidos de OSP, serán enviados a tiempo. El Volumen de Puntos (PV) no se verá afectado por este producto pendiente. Se otorgará PV cuando se levante un pedido (o al momento de enviar una Orden Automática), no cuando el producto sea enviado.
Te pedimos una disculpa por los inconvenientes que esto pueda causar. Por favor, contacta al servicio @ (800) 281-4469 a clientes si tienes cualquier pregunta.