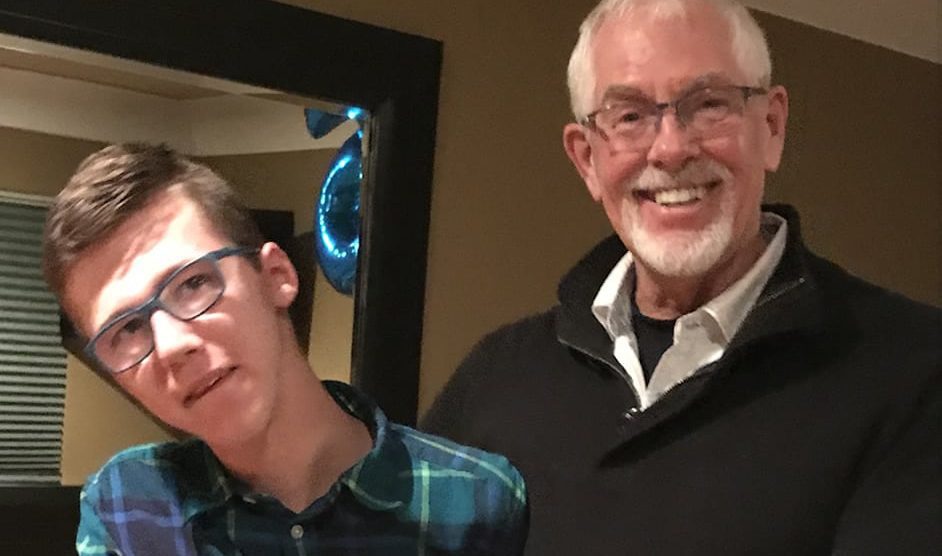 Powered by Mannatech: Grandfather to Cycle Across Country to Raise Funds for Grandson's Care
Ken Smith is not a typical grandfather. He's a four-time triathlon competitor, has a passion for family and fitness, and is about to embark on a coast-to-coast bicycle trip to raise funds for the care of his grandson Jakob.
Shortly after his birth, Jakob began experiencing multiple seizures each day. Neurologists painted a grim picture of his future, thinking Jakob would never be able to walk or speak, and that he would likely die before turning two years old. Jakob is now 16 years old and has never needed a wheelchair, however, he remains unable to speak and needs around-the-clock care.
Enter Grandpa.
Smith, age 70, is embarking on a 4,000-mile bicycle ride this summer, from the Pacific coast to the Atlantic coast, to raise money for a trust fund for his grandson's rising medical costs and future care. The trip begins August 1 and is expected to take up to 60 days.
"As I thought carefully about what I could do to help with Jakob's situation, I realized that not many people will have ever seen a 70-year old grandfather cycling across the country. I've been blessed with excellent health and I decided to use my heart, lungs and legs to help provide for Jakob's future care," said Smith.
Smith found a willing ally in Mannatech, Incorporated, a global health and wellness company for which Smith is an independent distributor.
"We've known and loved Ken for quite some time," said Mannatech's President and CEO, Al Bala. "When he let us know what he was preparing to do for Jakob, we said 'Let us help.'"
In addition to donating Mannatech-branded riding gear, Mannatech will be supplying Smith with a full nutritional regime for his ride.
"We'll be supplying Ken with any and all Mannatech products he needs along the way," added Bala. "Whether it is our new Ambrotose LIFE™ powder or our new performance drink mix, EMPACT+™, Mannatech will help him ride farther, longer and faster, while reducing his recovery time.* That's huge for any athlete, but it is especially important for a 70-year old man biking across the country in the summer time! We admire Ken's determination and we are proud to fuel his ride."
"I've been taking Mannatech's Ambrotose® products for a long time," said Smith. "Their products work*. I've heard amazing things about the new Ambrotose LIFE and the new EMPACT+ drink and I am grateful and thrilled to know that I'll have the best energy drink in the world helping me pedal across the country for Jakob."
To learn more about Smith's upcoming journey or to contribute to Jakob's future care, visit https://www.facebook.com/rideforjake.