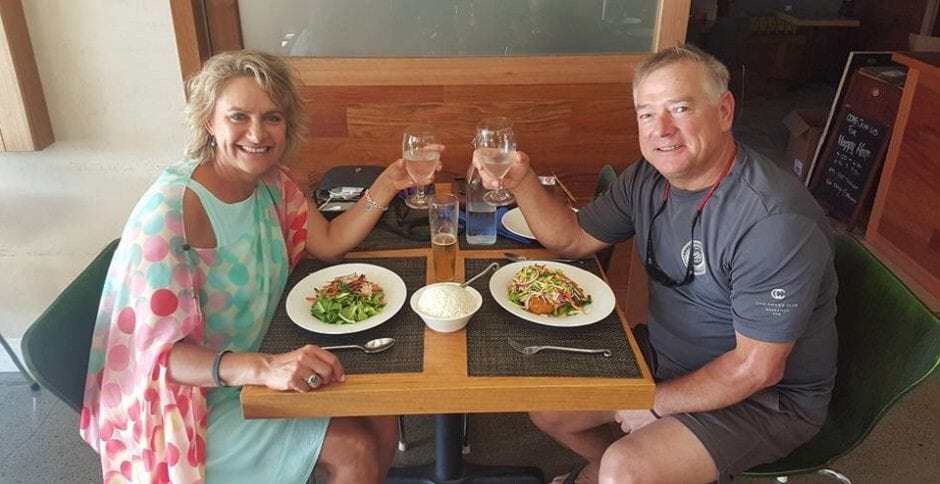 Presidential Summit Event Offers Luxury and Leisure Time for Top Business Builders
Mannatech's 2016 Presidential Summit event in Maui, Hawaii, which rewards Mannatech's top-performing Presidential Directors, gave attendees a week of luxury and leisure in world-class accommodations. As the business of the Presidential Summit wound down, Mannatech Associates were able to take in the luxury that Maui has to offer. Below are just a few of the perks these Presidential Directors enjoyed:
Luxury Accommodations
Attendees enjoyed spending the week in Hawaii's only all-suite and villa luxury oceanfront resort, The Fairmont Kea Lani, located on the white sands of Wailea's Polo Beach amongst 22 acres of lush tropical landscape.
Convertible Cars
In an effort to honor and celebrate the Presidential Directors attending Summit, transportation is provided for each attendee. In addition, the Chairman's Club received convertible Ford Mustangs to drive throughout Maui during their free-time over the course of the week.
Expensed Meals or Shopping
Gift cards and meal allowances were given to each Presidential Director to spend on lavish meals, local restaurants, shopping or sightseeing. The Fairmont Kea Lani offers six restaurants within the resort, or PDs have the option to dine at other luxurious restaurants in Maui.
Spa Services
Guests had the opportunity to relax at the hotel's spa, which includes experience showers inspired by varieties of Maui rain, a soothing palolo (mud) bar, invigorating hot lava stone foot bed, steam and sauna, as well as a nail and make-up bar.
Recognition Dinners
To recognize the hard work and dedication of each Presidential Director, Mannatech held several formal dinners to celebrate each leader. These dinners included the Chairman's Club dinner, the new Presidential Director's Luau dinner and the PD Summit Celebration reception and dinner.
Room Drops
To treat the qualifying Presidential Directors with utmost luxury, Mannatech provided room drops to each of the guest's hotel rooms throughout the week. These room drops included special notes from Mannatech's CEO and President, Al Bala, bottles of wine from Mannatech's Chairman of the Board, Stanley Fredrick, postcards bundled with stamps, Mannatech 100% Essential Oils kit and diffusers and other Mannatech products and swag.
Excursions
All Summit attendees had the option to choose a team building activity or excursion of their choice. Excursion options included a deluxe afternoon whale watch on a sailing catamaran, historic Lahaina walking tour and shopping, a Maui tropical plantation and ocean center tour, a rainforest and waterfall hike, a drive through Maui's Hanah rainforest, a submarine adventure off the coastline of Lahaina or a sunset sail on a catamaran complete with appetizers and spectacular views.
Leisure Time
In addition to all the amazing offerings throughout the week, guests have enjoyed spending time on the beach, laying by the pool, taking walks throughout the beautiful resort and shopping at unique stores throughout Maui.
Congratulations to the qualifying Presidential Directors who had the opportunity to strategically align with Mannatech corporate executives and leaders throughout the week to learn about new changes coming to Mannatech that will help take their business to a whole new level. To see all of our pictures from Summit, visit the Mannatech Facebook Page.
Be sure you register for MannaFest™ 2016 to learn about these new initiatives, and make sure you qualify to attend the Mannatech Presidential Summit event next year. To see more photos and learn more about this year's event, search for the hashtag #MannatechSummit2016 on Facebook and Twitter.