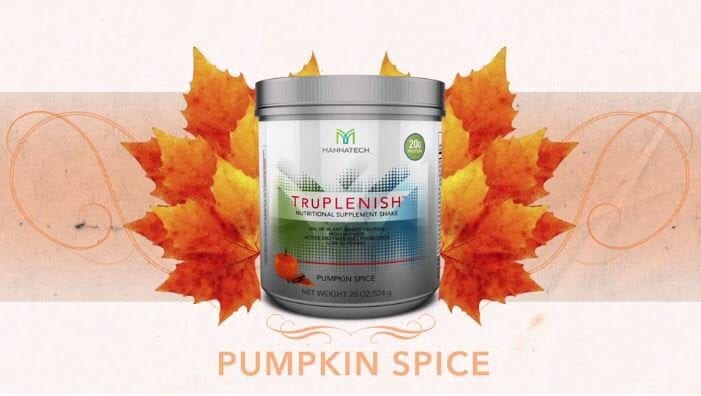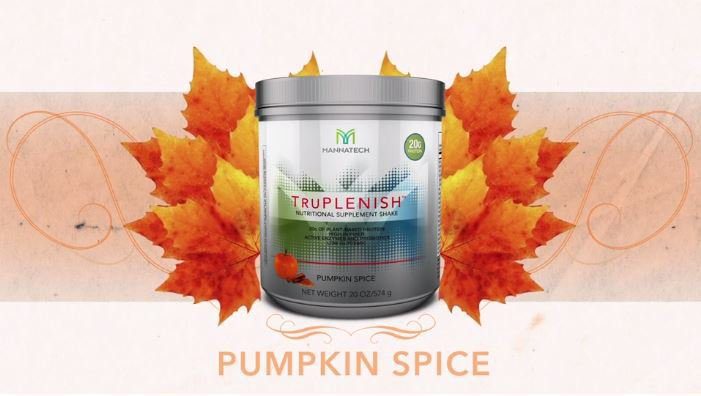 Pumpkin Spice Flavored TruPLENISH Returning on October 1!
Get into the holidays with one of our most popular seasonal offerings, pumpkin-spice flavored TruPLENISH! Starting on Sunday, October 1, available only while supplies last, this twist on our nutritional supplement shake is one of the healthiest pumpkin-spice flavored products available and is sure to fly off the shelves.
Enjoy the flavors of the season without the guilt that comes with popular holiday beverages and desserts. With Pumpkin Spice TruPLENISH, you can indulge your taste buds while cutting the fat.
TruPLENISH is the backbone of our TruHealth™ Fat-Loss System. Made with all plant-based ingredients, this shake contains an astounding 20 grams of vegan protein, probiotics, digestive enzymes and other essential nutrients in every serving.
If that's not enough, check out these other features of TruPLENISH:
-Free from soy, dairy, gluten, MSG and artificial sweeteners, flavors and colors
-Suitable for vegans and vegetarians
-Helps reduce feelings of hunger and increases satiety*
-Promotes healthy digestion and weight loss for a healthier, leaner body*
-Low glycemic
Starting October 1, remember to make Pumpkin Spice TruPLENISH a part of your holidays!
DON'T FORGET: SEPTEMBER SPECIALS!
Your September Specials are till going strong, delivering amazing value to you! For more information or to place your order for these outstanding specials, click HERE.
These promotions are available for one-time orders only and are redeemable with loyalty points.