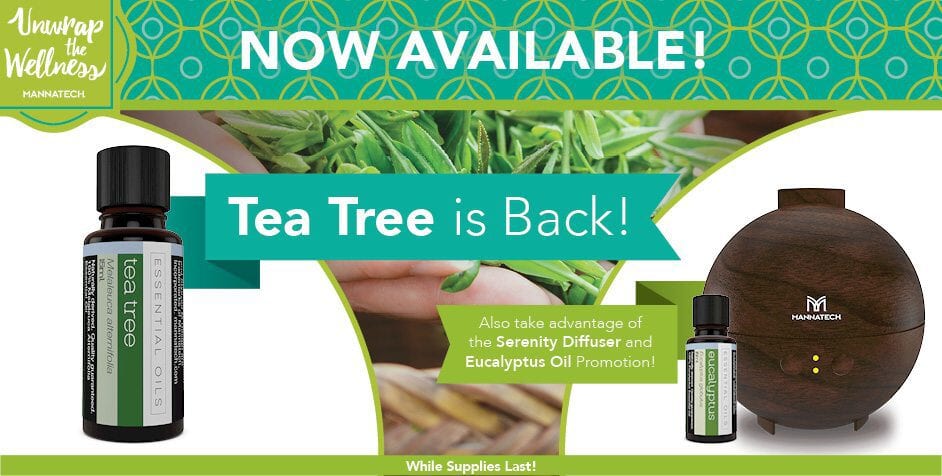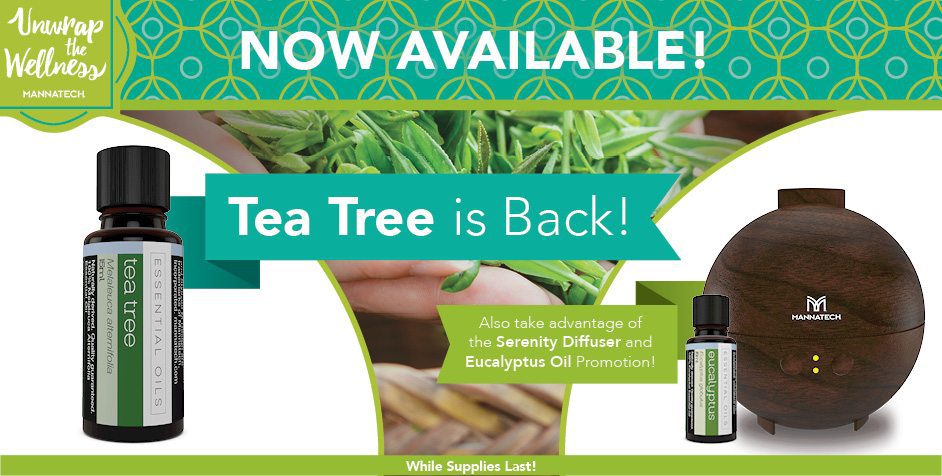 Super Special! Save 30 percent on Serenity Diffuser + Eucalyptus Oil
If you love essential oils but don't know where to start, try this great special where you can buy a Serenity Diffuser and bottle of eucalyptus essential oil at a 30% savings, while supplies last.
Click HERE for to take advantage of this outstanding value!
This special will be sure to impress a new essential oils enthusiast or even a longtime fan. Mannatech's Eucalyptus Essential Oil is distilled from the leaf of a eucalyptus plant and the oil contains many characteristics of the leaf. This oil refreshes the senses with sweet aromas of nature that will exhilarate your mood.
Mannatech's Serenity Diffuser produces a gentle, continuing mist for up to 10 hours which both freshens and humidifies dull indoor air.
This special is item item #53701. Associate/Preferred Customer Price: $59.99; Retail Price: $74.99; PV 60. Available in the U.S. Not for Resale in Canada. This promotion is available for one-time orders only and is redeemable with loyalty points.
Order HERE.