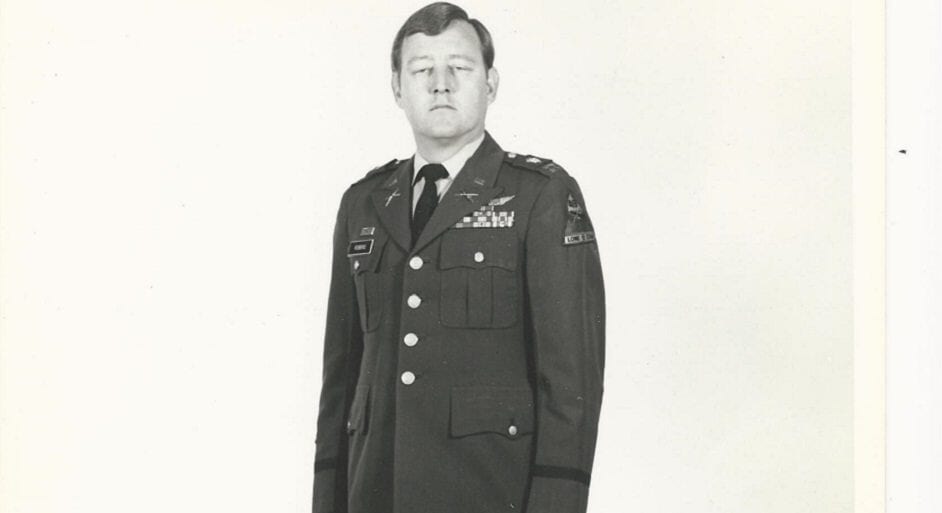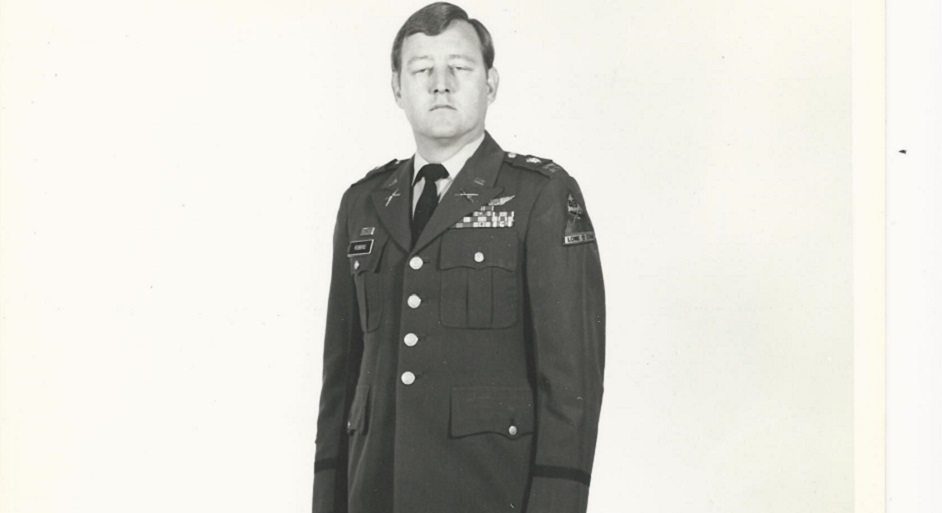 Ray Robbins: Military Service "Made Me What I Am Today"
Ray Robbins, Mannatech's co-founder, Board of Directors member and Platinum Presidential Director, can't say enough good things about those who serve and have served in the military. As a veteran of Vietnam, with more than 16 years as an active service member or reservist, Robbins knows the sacrifices that are made by those who serve. But more importantly, he has seen first hand how the military experience has helped him and those who served along with him grow.
Robbins feels strongly that his military experience has played a huge role in his successes. Beyond his own experience, he feels that military members and Mannatech are a perfect match. As customers and Associates, current and former military members make great prospects. Many come with their own network of those they have served along side, they are disciplined and organized and have a lifestyle that includes wellness and fitness.
Robbins talked about his own military experience and how current service members and veterans can become part of the Mannatech family.
Question:
How did you become involved in the military?
Answer:
My experience in the military was pretty extensive and positive. My military experience began when I was drafted. It was the Vietnam era, and I was called to serve like many people were during that time.
Question:
How did you turn something like being drafted into a positive experience?
Answer:
When I was drafted, I decided that if I'm going to be involved in this I'm going to do it right. So I applied to officer candidate school. In officer candidate school, I learned so much. I felt so good about the discipline and background so I applied for a number of other schools subsequently and one of them was rotary wing flight school. Shortly after graduating, I went to Vietnam.
Question:
Vietnam, like all military encounters, was known for the toll it took on service men. What were you able to take away from the battlefield?
Answer:
I got to be a leader in a combat situation that was difficult, but I saw it honing people's character. I saw that people were serious when you are in a situation like that. You don't make a mountain out of a molehill when you are involved in a position that is as serious as Vietnam. Especially when so many people's lives are on the line.
Question:
How did the experience in war and being a leader affect you?
Answer:
My experience in the active military lasted six years. I then got involved in a National Guard unit because I liked the military experience so much. So I stayed another 10 years as a reservist. I think it has made me who I am today, and I'm very appreciative of having been involved in the military.
Question:
How did it affect you in relation to your success in the direct selling industry?
Answer:
I think it affected my capability to be disciplined, to be organized and to follow through. In any kind of effort in life, you need to have those capabilities. When it comes to the sales part, I learned in the military to go with what you have. When you are in a combat situation, you learn quickly how to adapt and overcome, and the same can be said for success in life and especially in sales.
Make what you have support you and give you success.  I think one of the reasons I've been so successful in sales, in this direct sales industry, is because I work with what I have. I work with whoever the people are around me.
Question:
Has your military experience changed how you lead people?
Answer:
I love to help make people grow and become better and more capable. I have a level of loyalty that I think came to me from the military. I stick to it and I don't give up on anything. If I decide something should occur then I force the issue until I find success. That came from the military.
Question:
Do you think Mannatech is a good match with current and former military members?
Answer:
Oh my, yes. It is a very good match – a fantastic match! There are so many ex-military people out there right now that are struggling with what they're going to do with their lives. If you know those people and you can find those people, you present them with who Mannatech is and what we are. You will find that they are very analytical. They look at things closely and then they make decisions that have the facts involved. And when they get involved in something they are very disciplined; they are very loyal. So yes, I think that military folks are an excellent match with what we do.
 Question:
How do you think we should approach current and former military members?
Answer:
If you are approaching someone in the military, they like you to say "I appreciate your service," but they want you to go beyond that. Ask them to tell you something about it. What did they gain from their service? Did they become a better person because of their service? Did they become more capable of dealing with the difficulties of life? Ask those things, and they will pour out their souls. They love to really talk about what they did and how they grew.
To me that is the best approach. Show that you are really interested in more than that they served us, but how they did it and how it happened. Ask for particulars. But most of all, be sincere and show them the greatest respect. Anyone who has made sacrifices to serve this great country deserves the best we can give.