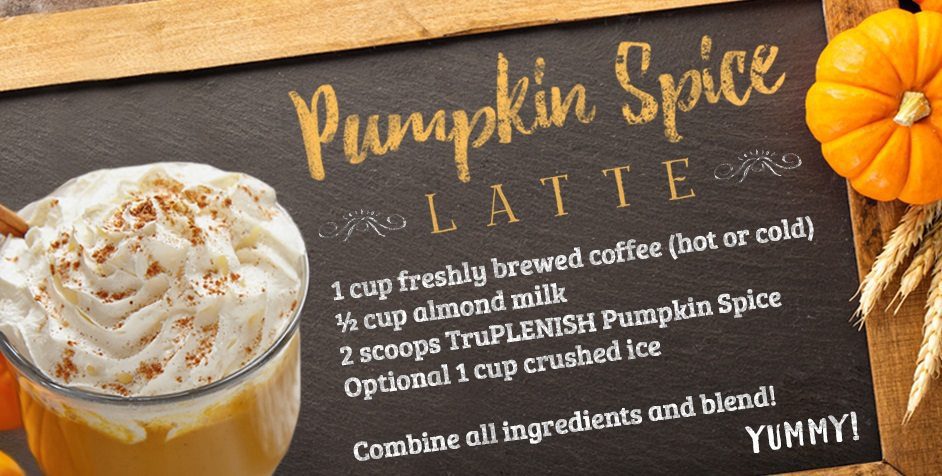 Recipe: New Pumpkin Spice TruPLENISH™ Latte
This recipe rivals the big coffee companies! Mannatech's Pumpkin Spice TruPLENISH latte is the best and healthiest pumpkin spice beverage option of the holidays.
Nourish your body and cut the fat all while relishing in your favorite flavor of the autumn season.
Now, enjoy our Pumpkin Spice flavored shake with this fun latte recipe for our own twist on the popular Pumpkin Spice Latte.
Pumpkin Spice TruPLENISH Latte
Ingredients:
1 cup freshly brewed black coffee (hot or cold)
½ cup of almond or coconut milk
2 scoops TruPLENISH Pumpkin Spice
Optional: 1 cup crushed ice (more or less to taste)
Directions: Combine all ingredients and blend!
Learn more about the TruHealth™ Fat-Loss System by visiting our Facebook Page.