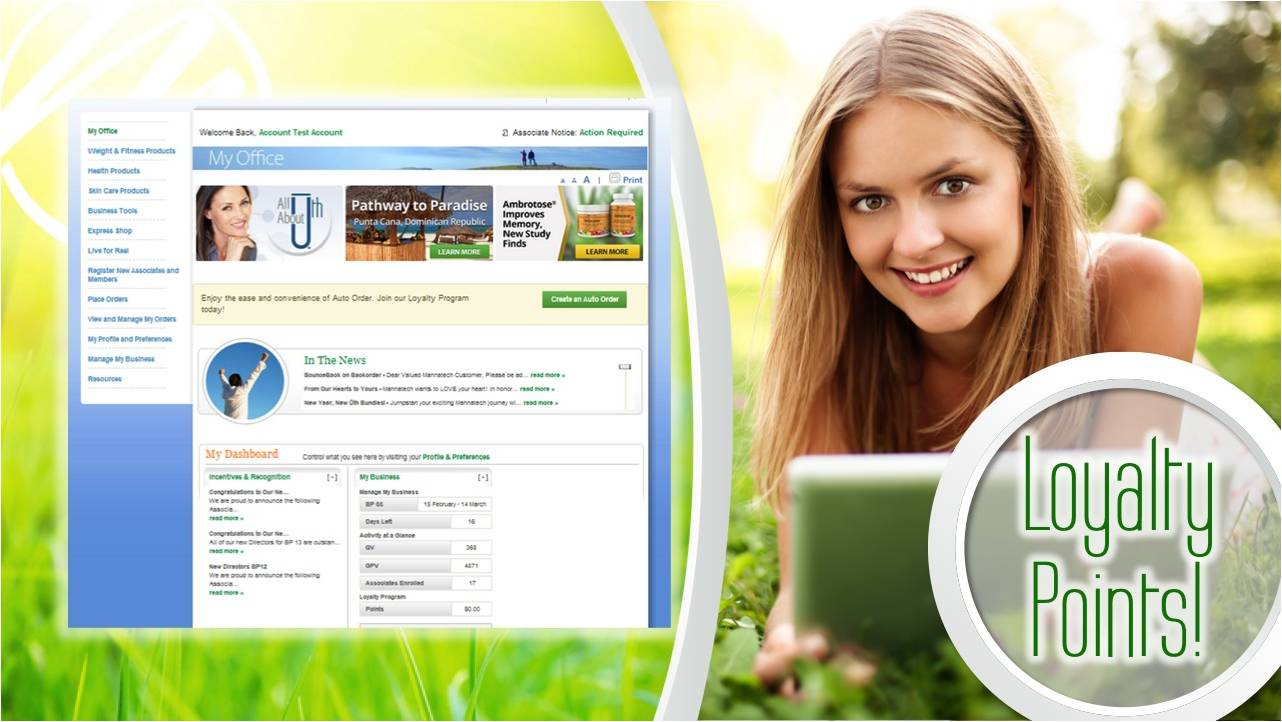 Redeem Your Loyalty Points Online (NEW Feature!)
For the first time since we introduced the Loyalty Program last summer, you can redeem all those Loyalty Points you've earned online. It's as simple as placing any other order with Mannatech.
The video message below shows you all the details.
In summary, here's how it works:
Sign in at Mannatech.com
Start the process to place a one-time order
Select "Place a Loyalty Order," then select your shipping method
Check out as you would with any other order
That's it. The message below walks you through the process and shares some additional details.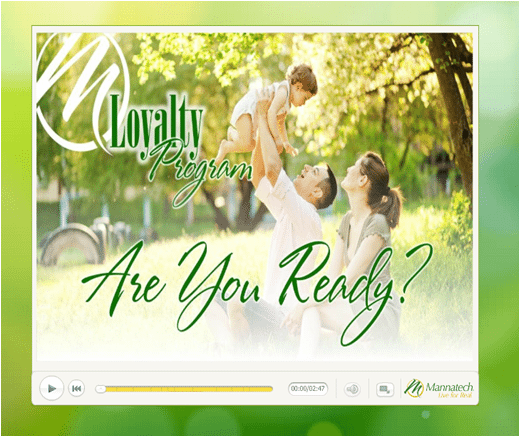 Start redeeming your well-deserved Loyalty Points now. Sign in at Mannatech.com and get started.
To learn more about how the Loyalty Program works, watch this short video.