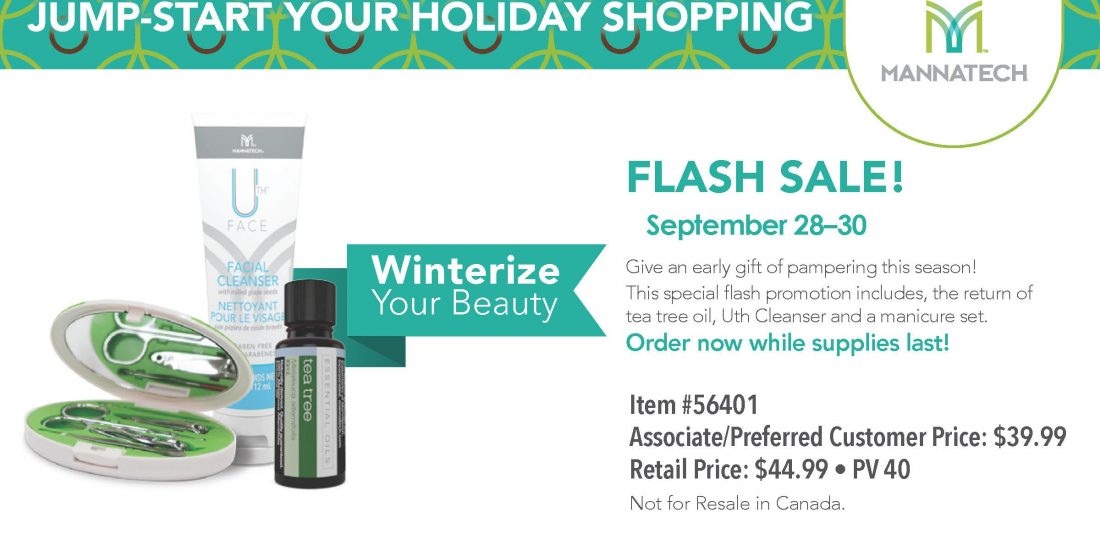 September Flash Sale Is Back From September 28-30!
Save 30 Percent on Tea Tree Oil + Uth Cleanser + Manicure Set – September 28-30 ONLY!
September's Flash Sale has returned, just in time to help you #RankUp for the month! From September 28-30 save 30% and prepare your beauty régime for the cold weather ahead with a package that includes tea tree oil, Uth Cleanser, and a manicure set.
While supplies last, this pampering package (Item #56401) will be available for five days only. Associate/Preferred Customer Price: $39.99; Retail Price: $44.99; PV 40. Available in the U.S. This is not for resale in Canada.
For more information on this 3-day special or to place your order now, go to:
http://promo.mannatech.com/unwrapped-the-wellness-2017/