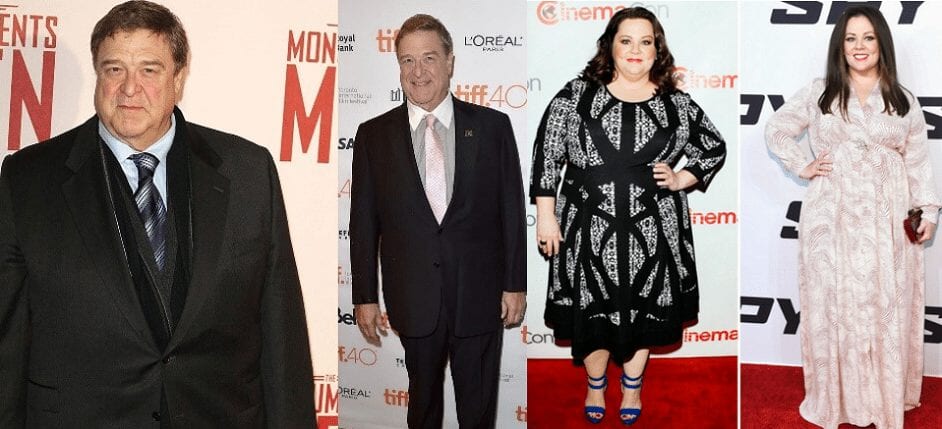 Survey: John Goodman is Fat-Loss Role Model, Melissa McCarthy Most Fun Workout Partner
Mannatech and the contestants in its recent New You in 90 TruHealth™ Transformation Challenge named Hollywood stars John Goodman and Melissa McCarthy as the most inspirational celebrities who have reshaped their bodies, shedding fat to live healthier lives.
Mannatech surveyed hundreds of the participants in the New You in 90 TruHealth™ Transformation Challenge about who inspired them the most in their fat-loss journey. Participants voted John Goodman as their role model and Melissa McCarthy as the celebrity whom they would like to partner with in a fitness challenge.
Based on survey feedback, John Goodman was voted as the fat-loss role model due to his recent and dramatic body transformation, where he revealed a slimmer physique and impressive results. Survey respondents were also inspired by his ability to drop the fat based on his age and busy lifestyle. Those surveyed had this to say about Goodman:
"His results and change seem to be more than just his weight. He looks happier and seems to have more excitement for life."
"I chose John Goodman as my fat-loss role model because of his age. Weight loss is harder as you age."
"I saw him on TV when he was overweight, and now there is such an incredible, noticeable difference."
"He looks great for his age now."
"As a male, he shows a great transformation."
When asked which celebrity they would like to partner with in the next TruHealth™ Transformation Challenge, respondents voted Melissa McCarthy due to her impressive weight loss story, sense of humor and "can-do" attitude. Many participants see McCarthy as inspiration and motivation to complete the next Transformation Challenge. Participants had this to say about McCarthy's own body transformation:
"She looks stunning!"
"She's my body size and type. If her transformation was possible, mine is too!"
"She looked fantastic in her movie The Boss."
"Even though it seems that she is comfortable with her [body], she obviously wanted to do something about it. She looks great."
"I'm a woman and know that it's not easy. Plus, she was positive and beautiful before the weight loss. Now she exudes more positivity and inspiration because she stuck with it and demonstrates determination."
Participants of the survey included hundreds of people from around the world who participated in Mannatech's New You in 90 TruHealth™ Transformation Challenge, a 90-day body transformation competition, which encourages the use of Mannatech's TruHealth Fat-Loss System to live healthier lives through long-term fat reduction.* †
† Always consult with your physician or other qualified healthcare provider before embarking on a new diet or program. This program is not recommended for pregnant or lactating women. If you are taking medications, have a health condition or are planning a medical procedure, consult your health professional before beginning this program. It is also not recommended for children under the age of 18. If you have any specific questions about these matters you should consult your doctor or other healthcare provider.