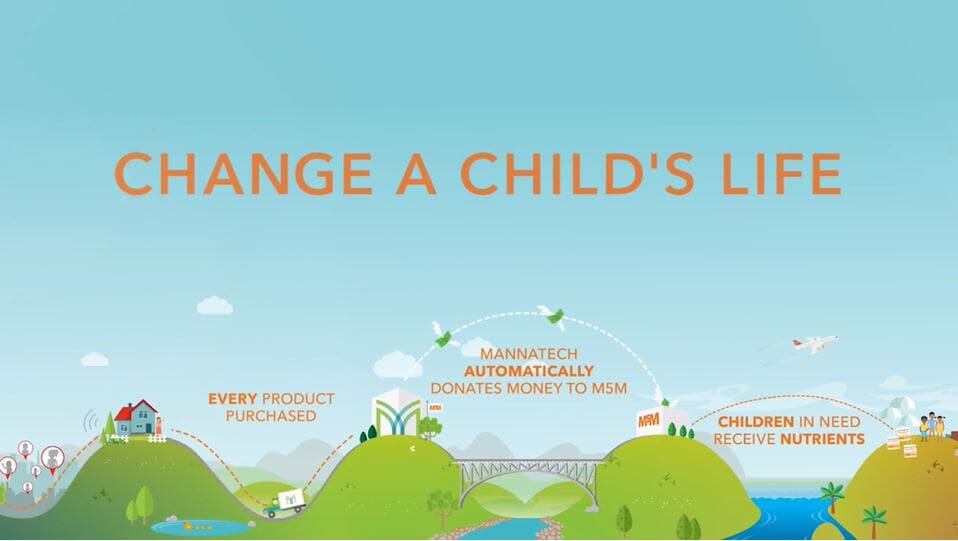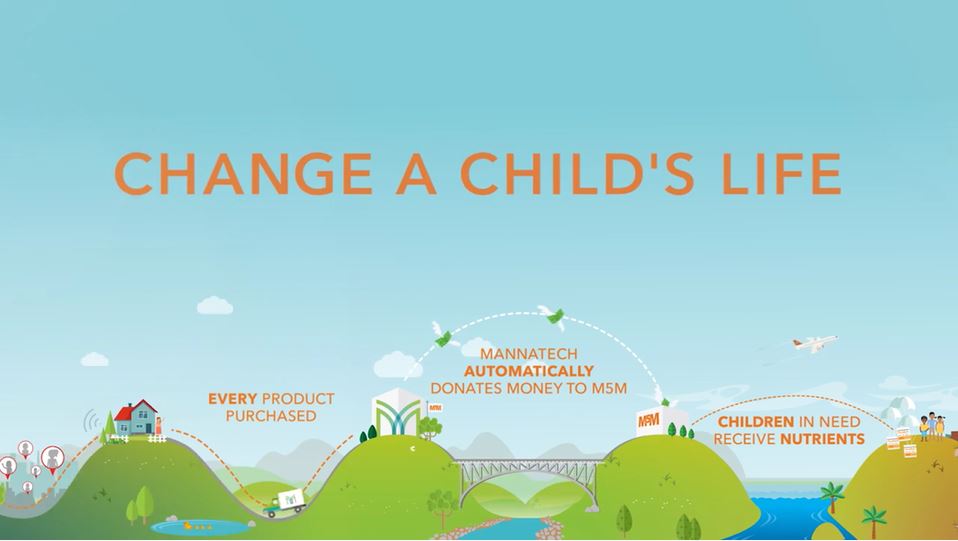 Watch This Video to See How Your Efforts Help Change Lives Around the World
The M5MSM Foundation is one of Mannatech's proudest endeavors, mainly because this is something that YOU, our dedicated business builders and loyal customers, value and desire. Together we are a trio that helps combat global malnutrition by providing food-sourced supplements to children in need.
Every purchase of Mannatech products triggers a donation to the M5M Foundation. In fact, for every $100 that you or your customers spend on Mannatech products, a child receives nourishment for one month.
Watch the newest video that demonstrates the impact of the M5M Foundation, explains our partnership with them and shows how you can be a superhero too.
Take part in making a difference. Visit Mannatech.com to learn more about our heart behind nourishing children, and visit the M5M Foundation website if you'd like to give a direct donation.