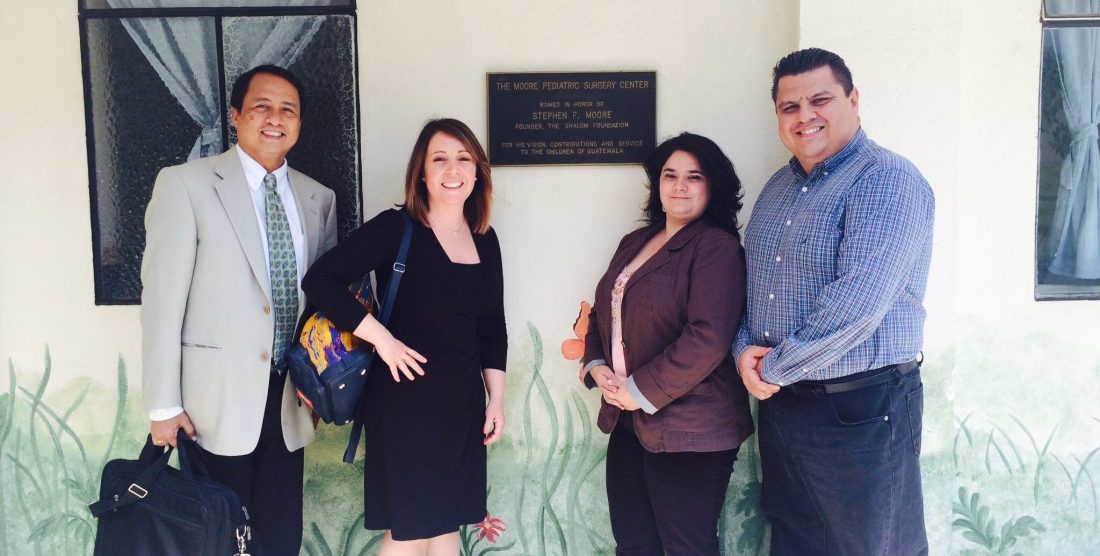 The M5M℠ Foundation Visits Guatemala
Creating a better world for children is the dream of the M5M℠ Foundation, and recently this dream sent Sarah Bowen, Executive Director of the M5M Foundation, and Dr. Rolando Maddela, Director of Clinical and Scientific Affairs at Mannatech in search for a way to accomplish that dream. On May 4, Sarah and Dr. Maddela traveled to Guatemala to visit several potential locations for future outreach and clinical studies and to see first-hand how the M5M Foundation can help support the local children.
Sarah Bowen gave a presentation at the Mannatech Town Hall meeting on Wednesday, May 13, after returning from Guatemala on May 9. As she spoke, she gave executives and employees a glimpse into the day-by-day events that took place. The following are her pictures and her account of the trip.
On Tuesday, the team arrived at Guatemala City where they visited the Shalom Foundation, a non-profit organization dedicated to providing financial support and physical assistance to under-privileged children and their families. Sarah and Dr. Maddela visited with the director to discuss a future partnership with the M5M Foundation to align both missions of reaching malnourished children.
On Wednesday, the team had a bit of a tourist day to the beautiful city of Antigua where they explored city ruins and ate delicious local cuisine.
Thursday, Sarah and Trey McAlister of RU 4 Children took a small plane and boat trip to Puerto Barrios to visit Misión El Faro, a camp and retreat center that hosts after-school programs for local children. The El Faro missionaries have begun a food program to deliver food boxes once every two weeks, designed to sustain a family of 10. Sarah and Trey met with the center's leaders to determine a future partnership in receiving PhytoBlend™ powder and participating in clinical studies. They also visited several nearby villages to witness the common living situations of many of the children being reached.
Sarah met this young boy, who she guessed was around six years old. The director informed her that he was actually 12 but, due to malnutrition, suffered from stunted growth.
The food box provided at the El Faro storefront
The village school in Baltimore, near Puerto Barrios
Friday the team made their way back to Guatemala City to discuss the experiences they had and prepare for the flight home on Saturday.
This trip marks the first made by the M5M Foundation, which officially launched in January of this year. The M5M Foundation was established as an independent non-profit organization to better facilitate and expand Mannatech's efforts to combat the epidemic of childhood malnutrition on a global scale.
The M5M Foundation anticipates additional trips later this year to perform clinical studies and deliver donations of Mannatech's PhytoBlend powder to children in need by relief organizations around the world.