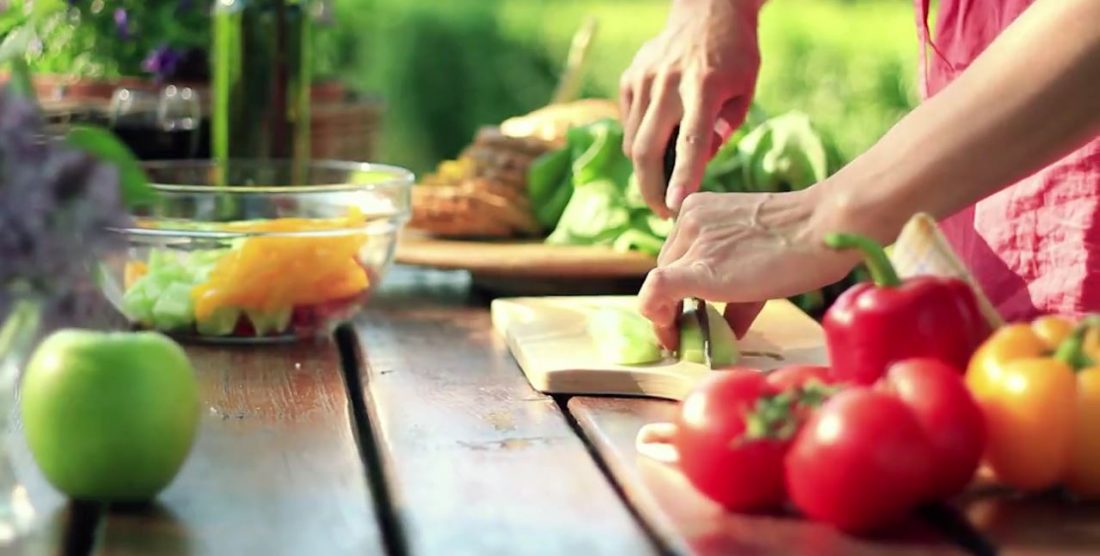 TruHealth™ Recipes – Lose the Fat Without Sacrificing Taste
The TruHealth 30-Day Fat-Loss System requires you to cut out a lot of junk food and other common, but unhealthy, cravings in order for you to focus on real nourishment that your body needs to eliminate toxins and live a healthy lifestyle.
While it's important to avoid harmful food, we also understand it's very important to enjoy what you're eating. And the more you find creative, delicious ways to enjoy healthier food, the more likely you are to continue eating it in place of the old junk food you used to crave.
The TruHealth Fat-Loss System is made up of three plant-based products designed to help you lose fat and build muscle. A guidebook is also included with approved foods to help you along your body transformation journey.
Now, however, we also have a TruHealth recipe "book" available in pdf format in the Mannatech Resource Library for anyone to download and enjoy. Take a look at the following delicious recipes you can make yourself:
Mannatech's TruHealth Signature Smoothie
Green Smoothie
TruPLENISH™ Chocolate Avocado Smoothie
Cauliflower Rice
Chicken Zoodles with Avocado Cream Sauce
Mannatech's Signature "Chocolate"
Vegetable Stir Fry
Herbed Salmon
Tuna or Chicken Avocado Salad
Hummus
Caffè OsoLean
You're sure to find something in this list to satisfy your savory or sweet tooth. If you have additional TruHealth-approved recipes that you'd like to share, please post them to the TruHealth Fat Loss System Facebook Page.
Don't forget, now through BP 13, you can earn a TruHealth bundle for free with our "Lose the Fat for FREE" program. Sell three TruHealth bundles to three different customers in one BP, and you'll receive a TruHealth bundle for yourself at no cost.
Get a group of friends together to participate in the 30-day challenge with you and host dinner parties to try out these tasty recipes.
---
Recetas TruHealth™ – Pierde grasa sin sacrificar el sabor
El Sistema TruHealth de pérdida de grasa de 30 días requiere que elimines mucha de la comida chatarra y otros antojos comunes, pero poco saludables, para poder enfocarte en la verdadera nutrición que tu cuerpo necesita para eliminar toxinas y vivir un estilo de vida saludable.
Al mismo tiempo en que sabemos que es importante eliminar los alimentos perjudiciales, también entendemos que es fundamental disfrutar lo que comes. Y entre más formas creativas y deliciosas encuentres para disfrutar alimentos saludables, será más probable que continúes comiéndolos en lugar de la comida chatarra que antes se te antojaba.
El Sistema de pérdida de grasa TruHealth está hecho de productos basados en plantas diseñados para ayudarte a perder grasa y construir músculo. También se incluye una guía con alimentos aprobados para ayudarte en esta jornada de transformación de tu cuerpo.
Sin embargo, ahora también tenemos un "Libro" de recetas TruHealth disponible en formato PDF en la Biblioteca de Recursos Mannatech para que todos lo descarguen y lo disfruten. Echa un vistazo a las siguientes deliciosas recetas que puedes hacer en casa:
Batido TruHealth de Mannatech
Batido verde
Batido de chocolate y aguacate TruPLENISH™
Arroz de coliflor
Fideos de calabaza con pollo en salsa cremosa de aguacate
"Chocolate" Mannatech
Vegetales salteados
Salmón a las hierbas
Ensalada de aguacate con atún o pollo
Hummus
Caffè OsoLean
Seguro que encontrarás algo en esta lista para satisfacer tus antojos dulces o salados. Si tienes recetas aprobadas por TruHealth que quieras compartir, por favor publícalas en la página del Sistema de pérdida de grasa TruHealth en Facebook.
No te olvides, desde ahora y hasta el fin del Periodo Comercial 13, puedes ganar el Paquete TruHealth gratis, con nuestro programa "Pierde Grasa GRATIS". Vende tres paquetes TruHealth a tres clientes distintos en un solo Periodo Comercial, y recibirás un paquete TruHealth para ti sin costo alguno.
Reúne a un grupo de amigos para que participe en el reto de 30 días contigo y organiza cenas para probar nuestras deliciosas recetas.