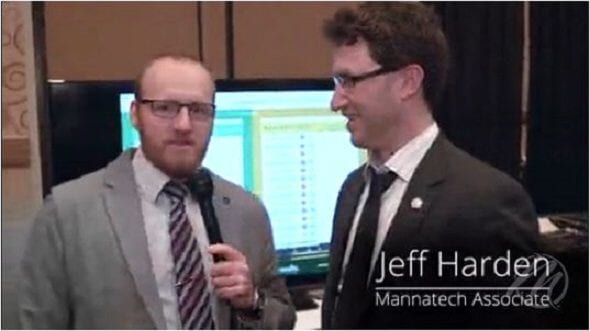 VIDEO: Hear the Buzz about Mannatracker
Mannatracker is Mannatech's newest tool that will change the way you grow your business by tracking your daily habits. Since the launch, we've heard from several Associates who are implementing Mannatracker and are seeing breakthroughs.
At MannaFest 2015 in March, we spoke with Canadian Associate, Jeff Harden, who has familiarized himself with the tool. He was excited to talk about his experience as well as his friendly competition with Associate Merri-Jo Hillaker for the number one spot in the MannaFest Tracker game.
Watch the video below to see why everyone is jumping on board with Mannatracker.
To learn more about Mannatracker, please read our other informational posts here and here.
Sign up today at www.mannatracker.com. If you haven't received your invitation yet,  please reach out to your upline.