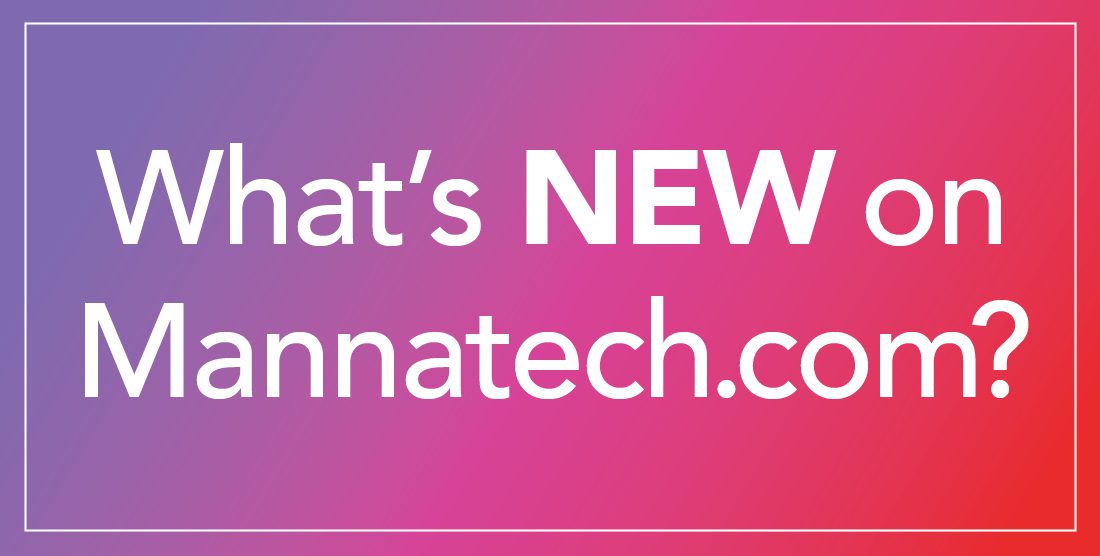 What's New on Mannatech.com!
We know that you and your team and customers depend on Mannatech.com to deliver not only great content about all things Mannatech, but to ensure a great Associate and customer experience. That's why we are excited to share with you some of the updates that we are working on to further enhance that experience.
Look for monthly blog posts to announce these enhancements as well as a permanent home under In the Field / What's new on Mannatech.com in case you miss.
February 2022 Updates
Styling + Look Updates to the Dashboard – With our cleaner layout, we've made it easier to access the links you use the most during your day with our "Quick Links" section. The links are front and center, at the top, and easy to find. We've also added Leadership Rank badges to the refreshed Business Activity page. (All Countries)

Global Referral Links – For all countries that have ecommerce, we have made it easier to send a Personal Mannatech Website (PMW) link to someone in another country or who speaks another language. Simply choose the country and language from the drop down lists, copy the link and send it on its way. It's that easy! (All Countries)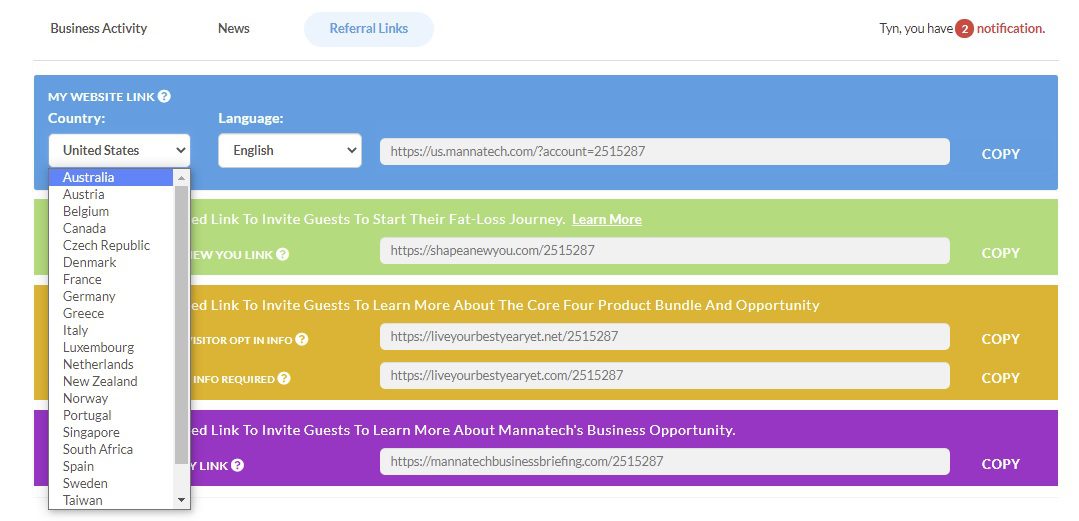 Momentum 2021 Replays – If you missed a great presentation from the Momentum 2022 event, don't worry, you can now view the replays; available in five languages.

Order Complete PDF Receipt Updates – After placing your order you have the option to save your receipt as a PDF and print for your records. We have now included additional fields to give you more detail about your order.