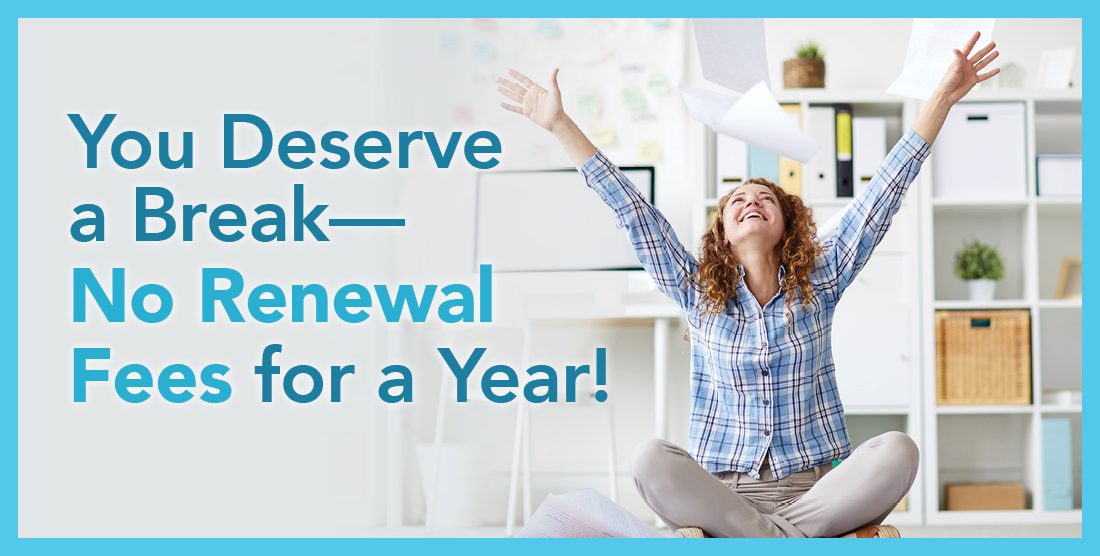 You Deserve a Break – No Renewal Fees for a Year!
Times are tough! And we want to help. That's why we're waiving renewal fees for all Associates over the next 12 months. Starting May 1, 2020 to June 30, 2021 we will auto-renew all Associate's accounts.
And for all those who have been unable to renew, we will be reactivating every Associate account that became deactivated from October 1, 2019 to the present.
This means every Associate will retain all rights and privileges as an Associate, including your eligibility to earn commissions and up to 20% Loyalty Rewards on your purchases of Mannatech products.
If you have any questions, feel free to call Customer Care at 800-281-4469 (US) or 866-717-2175 (Canada).
We love having you as part of Mannatech and look forward to continuing our relationship for many years to come.
---
저희에게 맡기세요 – 일년간 갱신 수수료는 없습니다!
모두 어려운 시간을 보내고 있습니다! 우리는 도움을 드리고 싶습니다. 그렇기 때문에 앞으로 12개월 간 모든 어소시에이트에 대한 갱신 수수료가 면제됩니다. 2020년 5월 1일부터 2021년 6월 30일까지 모든 어소시에이트 계정에 대해 자동으로 갱신됩니다.
또한 갱신을 하지 않은 모든 분들을 위해 2019년 10월 1일부터 현재까지 비활성화된 모든 어소시에이트 계정을 재활성화할 예정입니다.
즉, 모든 어소시에이트는 매나테크 제품 구매에 대한 커미션 및 최대 20% 로열티 리워드 획득 자격을 포함한 어소시에이트의 모든 권리 및 특전을 보유하게 됩니다.
문의 사항이 있으면 고객서비스부 800-281-4469(미국) 또는 866-717-2175(캐나다)로 연락 주십시오.
여러분이 매나테크와 함께 해 주셔서 감사하며 앞으로도 계속 이어지기를 바라겠습니다.
---
Mereces un respiro – ¡No hay cuotas de renovación por un año!
¡Los tiempos son duros! Y nosotros queremos ayudar. Es por eso que estamos eliminando todas las cuotas de renovación para los Asociados para los próximos 12 meses. A partir del 1.o de mayo de 2020 y hasta el 30 de junio de 2021, nosotros renovaremos automáticamente las cuentas de los Asociados.
Y para todos los que no han podido renovar, reactivaremos todas las cuentas de Asociados que se hayan desactivado desde el 1.o de octurbe de 2019 hasta la fecha.
Esto significa que cada Asociado mantendrá todos los derechos y privilegios como Asociado, lo que incluye su elegibilidad para ganar comisiones y hasta 20 % de Recompensas de Lealtad en sus compras sobre productos Mannatech.
Si tienes alguna pregunta, no dudes en llamar a Atención al Cliente al 800-281-4469 (EE. UU.) o al 866-717-2175 (Canadá).
Nos encanta tenerte como parte de Mannatech y esperamos que nuestra relación especial continúe por muchos años más.
---
您可以松口气了 – 因为免一年续约费!
当前的时期是特殊时期!所以我们希望为您提供帮助。这正是我们在未来 12 个月内免收所有经销商的续约费的原因。从 2020 年 5 月 1 日到 2021 年 6 月 30 日,我们将自动续约所有经销商的帐户。
对于所有无法续约的经销商,我们将重新激活从 2019 年 10 月 1 日到现在停用的所有经销商帐户。
这意味着每个经销商将保留作为经销商的所有权利和特权,包括您有获得佣金和购买美泰产品时获得高达 20% 的忠诚度奖励的资格。
如果您有任何疑问,请拨打电话 800-281-4469(美国)或 866-717-2175 (加拿大)联系客服。
感谢您选择加入美泰大家庭,希望我们今后能继续长久地合作。