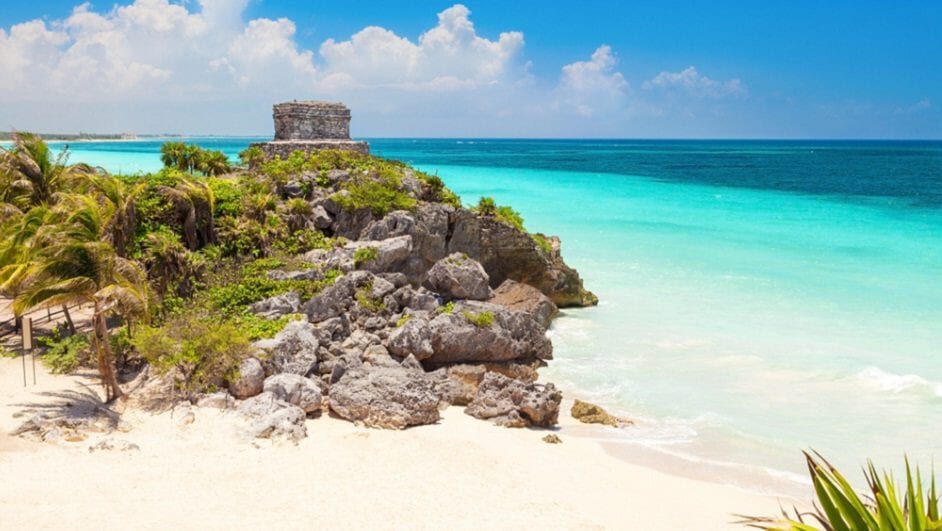 Congratulations to Mannatech's 2015 Mayan Riviera Incentive Winners
Mannatech would like to congratulate the following Associates who have qualified and won the Mayan Riviera Challenge Incentive trip.
Congratulations to these winners for their hard work and dedication!
恭喜您已經獲得了二零一五年的馬雅旅遊資格
寰泰要恭喜以下這些已經贏得二零一五年馬雅旅遊資格的直銷商們,
謝謝您們的努力與投入
Felicitaciones a los ganadores del Incentivo Mannatech 2015, Rivera Maya
Mannatech quiere felicitar a los siguientes Asociados que calificaron y ganaron el Reto Riviera Maya para el Viaje de Incentivo.
¡Felicidades a esos ganadores por su trabajo duro y dedicación!
Mayan Riviera Winners
US
ELIZABETH AVILA
LI CHAI
ERIC CHO
MATTHEW CUNNINGHAM
PATRICK CUNNINGHAM
LORI CUTTER
JOANNE DENEFFE
XIAOSI FENG & SUQIN DONG
LUCIANO FIDALGO
TONY & HEATHER GENDVILAS
PEICHEN GENG
JOHANNA GIL-BALA
DIANA HESTER
STEVEN HINES
WAYNE HOUSE
WEI HUANG
JUNGJU HWANG
CHANG JUYOUNG
EUNSEOK KIM
MYOUNG KIM
CANDICE KRALL PRES
SHIJIE LI
FUHONG LIANG
QUN LIU
NELLIE LOTTMAN
SHAOWEI LUO
TIEN-LIN LUO
TIESONG MA
SHARION MCGEE
SHUTING MEI
BEVERLY POSKIN
BYOUNG SIK KIM
LAURA ROBINSON
BO SONG
WAYNELLE STICHTER
GUIFANG MIN WARD
GENESE & DAVID WITWER
XIANGLING WOOD
JIANHONG XU
YING YANG
LIANG YIN
REBECCA ZHANG
WENJUN ZHANG
YINGZHENG
CA
MORTEZA AMELY
BINGTONG BAO
WEI FANG CAI
JIAN FANG CHEN
LI XUN CHEN
LEON CHEUNG
RONG SHENG CHI
RUOSI DING
YU DING
JIN FENG
CAREY FUMERTON
LEI GAO
LIN GAO
YU GENG
CHENJIE GOSSE
XIAO JUN GUO
JING HUA HAN
SONG PING HAO
GUO JUN HE
YADI HUAN
JING HUANG
TING HUANG
FAN JIANG
PEI YUN KUANG
JIAN PING LE
BING TIAN WANG & XIAOKUI LI
DING HANG LI
HONG LING LI
LI LI
XIAO XU LI
YAN LI
JIANNING LIANG
XIA LIANG
XIAO QIONG LIN
FENG LI LIU
LI LIU
WEI LIU
XIU ZHU LIU
ZHI LIU
HONGSONG MA
XIN MAI
QI QI
WEI NA QIN
YONG  FEN REN
LI RONG
YIWEN LI & JIEHUA RONG
HUA SHU SHEN
LI WEN  SHI
JUAN HUA SUN
VICKY SUN
TERRY & RAMONA TOSH
DIAN QIANG WANG
XIU JIANG XIE
QING XU
DAVID LEE & MEI YEN YIN
XIA YUAN
DONG YUN ZENG
CHEN YAO & COCO ZHANG
HUI REN ZHANG
MIN XIA ZHANG
RONG ZHANG
SHENG SHI ZHANG
XIN (GRACE) ZHANG
SHURONG ZHAO
YING FANG ZHAO
ZHENG GUO ZHONG
JING XIAN ZHU
JULIA ZHU
MX
GUILLERMO LEMBLE  Y SANDRA GALÁN
DEBORAH PRISCILLA LEMBLE
FRIDA STEPHANIA LEMBLE
ARCELIA ORTIZ
EMMA SUSANA HUERTA
RAMON IGNACIO FRANCO
MYUNG HE KANG
MARGARITA ANDRADE
DANIEL BEDOLLA Y MIRIAN RODRIGUEZ
GERMAIN VACA RODRIGUEZ
SONIA FLORES
MARTINA VERONICA MARTINEZ
MARICELA JARAMILLO
VICTORIA JARAMILLO
Mayan Riviera Tier 1 Winners
US
DONGSEOK CHOI
WONYOUNG CHOI
LIPING CUE
LORA & GENE ENABNIT
JIN HOON HWANG
JUN KIM
YEON KIM
SO Y SOHN
CA
RUI CHANG CHEN
JIAN PING HAN
WEN XIA LIU & LIQIN SHEN
HUI QIN XIE
YOU HONG ZHANG
MX
VICTOR ALFONSO HERNANDEZ JARAMILLO
Mayan Riviera Tier 2 Winners
US
SHANE ADEE
MERRI-JO HILLAKER
DAVID R JAUCH
MICHAEL KITCHEN
CANDICE J. KRALL
DONALD & WENDY KREMER
DOUGLAS & LORENA MEMBRENO
HARUMI SHINOHARA
CA
KYLE FUMERTON
SUXIANG HOU
DAI LIAN HU
HUI FANG HUANG
YUTAO  JI
WITOON KHAMON
JI NIU
XIAO YINGPU
YI PING REN
LIQIN RUI
TE MEI YEN WU
LIN YANG
WANJUAN ZHANG
CAN XIONG ZHENG
MX
RICARDO SOLARES
FERNANDO FRANCISCO SOLARES
For more information on the Incentive Trip, please visit http://allaboutmannatech.com/business/incentives/mayan-riviera-challenge-follow-the-leaders/.
如果有任何有關旅遊的疑問,請查閱 http://allaboutmannatech.com/business/incentives/mayan-riviera-challenge-follow-the-leaders/.
Para más información sobre el Viaje de Incentivo, visita http://allaboutmannatech.com/business/incentives/mayan-riviera-challenge-follow-the-leaders/.