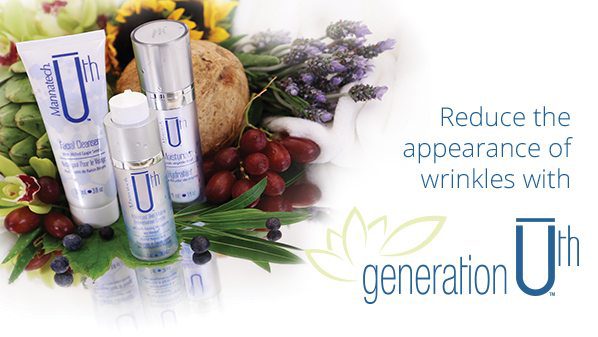 Congratulations to Our 90 Days to Ūth Contest Winner – Read Her Amazing Skincare Story
At MannaFest 2016, we announced the 90 Days to Ūth Period 3 and overall contest winner from the stage. The contest ran from July 2015 through March 2016 to encourage Generation Ūth users to share their before and after pictures using the product after approximately 90 days.
We announced the Period 1 winner in October and chose a Period 2 winner in February.
While both contestants demonstrated incredible results from using the Ūth Rejuvenation Crème on one side of their face, we were blown away by the results of our third period and grand prize winner who used the entire Generation Ūth System.
The Period 3 and Grand Prize Winner is: Ada Barker from Canada! Ada won a free trip to MannaFest and a three-day getaway for two. Her enroller, Jackie Cade, received a three-day getaway trip for herself. Congrats Ada and Jackie!
Ada has been a Mannatech Associate since 2005 and was excited to try the Generation Ūth System when it launched. She purchased the system and began using the Ūth Facial Cleanser, Ūth Moisturizer and the Ūth Rejuvenation Crème. Before she started using the products, she had several raised black and brown spots on her face that would not go away except through laser treatment. Within days of using the Generation Ūth System, Ada noticed increased hydration in her skin. Within a few weeks, she began to see her black and brown spots diminishing, and some disappeared altogether. Ada has continued to use the system for more than 90 days and counting and says that family, friends and work colleagues regularly compliment her on how great her skin looks.
Ada's favorite Ūth product is the Rejuvenation Crème. "I will not use another cream again," she said. "I know that I have found something that I will use for the rest of my life. Thank you, Ūth and Mannatech!"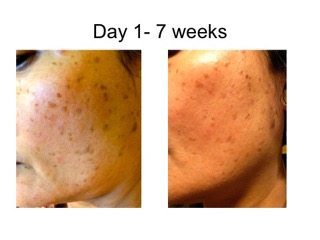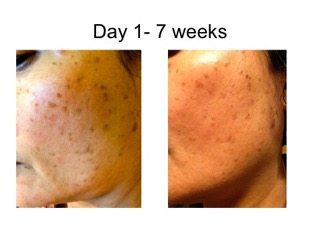 Watch the video to hear Ada share her Generation Ūth story on the MannaFest stage.
If you are experiencing great results with our Generation Ūth products, send us your before and after pictures with your written or video story at uthpictures@mannatech.com.