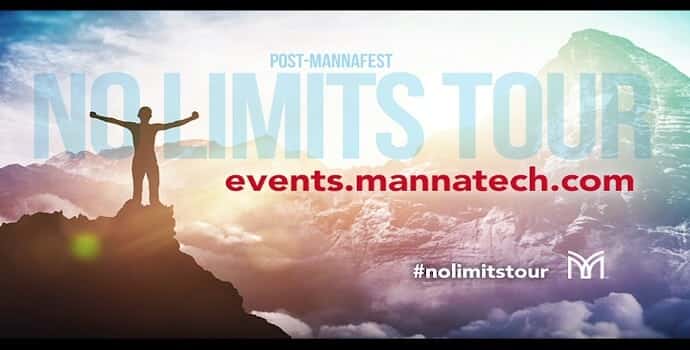 Dr. Nugent is Coming to a Town Near You! ( 中文 / Español)
Dr. Nugent will be coming to a town near you with our amazing new products: Ambrotose LIFE™and EMPACT+™ performance drink mix.
Come see why Ambrotose LIFE is the most powerful Ambrotose® product ever (with 2x the Manapol® of Advanced Ambrotose™). Come sample the new, citrus-flavored Ambrotose LIFE slimsticks. It's Ambrotose that tastes good!
Come sample the world's first all-in-one fitness product, EMPACT+, which combines the major elements of fueling, hydration and recovery into a single, all-natural drink. EMPACT+ provides safe, all-day energy* for elite athletes as well as soccer moms.
Free samples and "Buy 3, Get 1 Free" discounts will be available only to those who attend.
Come see Dr. Nugent in:
Glendale, CA – June 16
Omaha, NE – June 21
Denver, CO – June 23
Orlando, FL – June 24
Nashua, NH – June 28
Lubbock, TX – July 10
Seattle, WA – July 14
Cedar Rapids, IA – July 21
Bring a friend! New Associates can start their business for only $1!
Click Here for event specifics
---
Nugent 博士将前往您家附近的城镇并带来我们神奇的最新产品:新生代醣质营养素和 EMPACT+ 美泰活力能量饮料。
亲身了解为什么新生代醣质营养素是迄今为止功效最强的美泰醣质营养素产品(美泰醣质芦荟萃取粉的含量是美泰加强型醣质营养素的两倍)。快来试用全新柑橘口味独立小包装新生代醣质营养素。口味怡人的美泰醣质营养素!
免费试用全球首款多合一康体瘦身产品 EMPACT+ 美泰活力能量饮料,它将补充体力、保持水分和加快恢复的主要元素集于一款纯天然饮料之中。EMPACT+ 美泰活力能量饮料可为优秀运动员和足球妈妈们提供—整天的安全能量。*
只有参加者才可领取免费试用装并参加"买三赠买三赠一"折扣活动。
Nugent 行程安排:
加州格伦代尔 – 6 月 16 日
内布拉斯加州奥马哈 – 6 月 21 日
科罗拉多州丹佛 – 6 月 23 日
罗里达州奥兰多 – 6 月 24 日
新罕布什尔州纳舒厄 – 6 月 28 日
华盛顿州西雅图- 7 月 14 日
爱荷华州锡达拉皮兹 – 7 月 21 日
请携好友一同前来!新经销商只需 1 美元即可创办自己的事业!
---
El Dr. Nugent vendrá a una ciudad cerca de ti con nuestros increíbles productos: Ambrotose LIFE™ y la mezcla para la bebida deportiva EMPACT+™.
Ven a ver por qué el Ambrotose LIFE es el producto Ambrotose® más poderoso en la historia de (con el doble de Manapol® del Advanced Ambrotose). Ven y prueba los paquetes individuales, slimsticks, con sabor a cítrico de Ambrotose LIFE. ¡Es Ambrotose con un delicioso sabor!
Ven y prueba EMPACT+, el primer producto deportivo en el mundo todo en uno, que combina los principales elementos de energía, hidratación y recuperación en una sola bebida completamente natural. EMPACT+ ofrece energía segura y para todo el día para atletas élite, así como para mamás ocupadas con los deportes de los hijos.*
Muestras gratis y descuentos de "Compra 3, Llévate 1 gratis", que estarán disponibles solo para los asistentes.
Ven a ver al Dr. Nugent, en:
• Glendale, CA – 16 de junio
• Omaha, NE – 21 de junio
• Denver, CO – 23 de junio
• Orlando, FL – 24 de junio
• Nashua, NH – 28 de junio
• Lubbock, TX – 10 de julio
• Seattle, WA – 14 de julio
• Cedar Rapids, IA – 21 de julio
¡Trae un amigo! ¡Los nuevos Asociados pueden iniciar su negocio por solo $1!