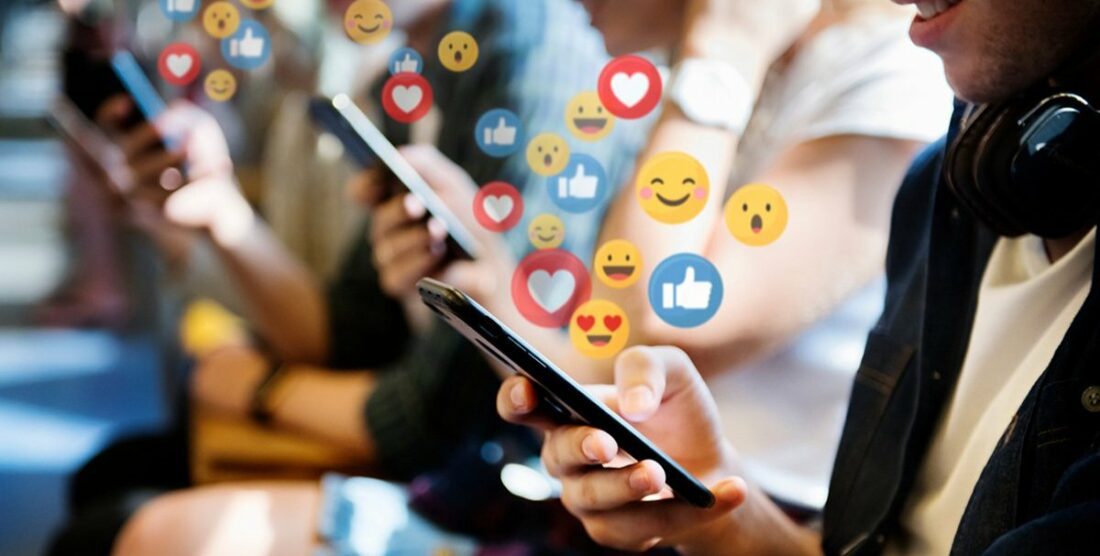 Join Our Social Media Training Series
We are excited to invite you to join our special 4-part, 4-week Social Media Training Series featuring our very own Vida Achundsada, Sr. Manager Business Relations, N. America & Peyman, Client Solutions Manager with TikTok. This exclusive training series will focus solely on Instagram and TikTok, two of the most used social media platforms today.
We are thrilled to have Peyman, a highly experienced global social media influencer and expert, conducting this specialized training program for Mannatech Associates from North America throughout the month of October. Peyman will dedicate one hour each week to provide valuable insights on various topics, including the best approaches to effectively market products on social media platforms, communicate with your audience, develop strategic plans, and recommend tools and tips to enhance your social media presence and effectiveness.
With Peyman's expertise and guidance, you will gain invaluable knowledge and skills to maximize your social media presence, engage with your audience, and achieve exceptional results in promoting and marketing Mannatech products.
To ensure you get the most out of this training, we kindly ask that you have a basic knowledge of social media and complete the following tasks in preparation:
If you haven't already, please download Instagram and TikTok and spend at least one hour on each app exploring and watching videos to become more familiar with their features.
Add our special guest speaker (pey.pey.33) on both Instagram and TikTok. Don't forget to follow Mannatech on Instagram & TikTok as well to stay updated on all of the latest information.
On Instagram, please post one story and one regular post. This will help you get hands-on experience and engage with the platform.
On TikTok, create and post one video showcasing your creativity. Feel free to experiment with different trends and styles.
Save your favorite TikTok video to reference during the training sessions. This way, you can ask specific questions or share insights from that particular video.
Likewise, save your favorite picture on Instagram to discuss during the training. It could be an inspiring post, an effective marketing campaign, or anything that caught your attention.
By completing these tasks beforehand, you'll be better prepared to actively participate in the Social Media Training Series and make the most of the knowledge shared by our expert.
Join us on Zoom at https://us06web.zoom.us/j/84461272505 every Thursday in October at 12pm CST: October 5th, 12th, 19th, and 26th. Each training will be available in both English and Spanish.
Don't miss out on this incredible opportunity to learn from a seasoned professional in the field. Mark your calendars and stay tuned for further details about these special training sessions!
---
Únase a nuestra serie de capacitación en redes sociales
Nos complace invitarlo a unirse a nuestra serie especial de capacitaciónes en redes sociales de 4 Actividades en 4 Semanas con nuestra Vida Achundsada, Gerente Senior de relaciones comerciales, de Norteamérica y Peyman, Gerente de Soluciones para Clientes de TikTok. Esta serie de capacitación exclusiva se centrará únicamente en Instagram y TikTok, dos de las plataformas de redes sociales más utilizadas en la actualidad.
Estamos encantados de que Peyman, un influyente y experto en redes sociales a nivel mundial con gran experiencia, realice este programa de capacitación especializado para los asociados de Mannatech de América del Norte durante todo el mes de octubre. Peyman dedicará una hora cada semana a brindar información valiosa sobre diversos temas, incluidos los mejores enfoques para comercializar productos de manera efectiva en plataformas de redes sociales, comunicarse con su audiencia, desarrollar planes estratégicos y recomendar herramientas y consejos para mejorar su presencia y efectividad en las redes sociales.
Con la experiencia y orientación de Peyman, obtendrá conocimientos y habilidades invaluables para maximizar su presencia en las redes sociales, interactuar con su audiencia y lograr resultados excepcionales en la promoción y comercialización de productos Mannatech.
Para garantizar que aproveche al máximo esta capacitación, le solicitamos que tenga conocimientos básicos de las redes sociales y que complete las siguientes tareas de preparación:
Si aún no lo ha hecho, descargue Instagram y TikTok y dedique al menos una hora a cada aplicación explorando y viendo videos para familiarizarse más con sus funciones.
Agregue nuestro orador invitado especial (pey.pey.33) tanto en Instagram como en TikTok. No olvides seguir a Mannatech en Instagram y TikTok también para mantenerte actualizado con la información más reciente.
En Instagram, publique una historia y una publicación normal. Esto le ayudará a adquirir experiencia práctica y a interactuar con la plataforma.
En TikTok, crea y publica un vídeo que muestre tu creatividad. Siéntete libre de experimentar con diferentes tendencias y estilos.
Guarde su video de TikTok favorito para consultarlo durante las sesiones de capacitación. De esta manera, puedes hacer preguntas específicas o compartir ideas de ese video en particular.
Asimismo, guarde su foto favorita en Instagram para discutirla durante la capacitación. Podría ser una publicación inspiradora, una campaña de marketing eficaz o cualquier cosa que haya llamado tu atención.
Al completar estas tareas de antemano, estará mejor preparado para participar activamente en la Serie de capacitación en redes sociales y aprovechar al máximo el conocimiento compartido por nuestro experto.
Únase a nosotros en Zoom en https://us06web.zoom.us/j/84461272505 todos los jueves de octubre a las 12 p.m. CST: 5, 12, 19 y 26 de octubre. Cada capacitación estará disponible tanto en inglés como en español.
No pierda esta increíble oportunidad de aprender de un profesional experimentado en el campo. ¡Marque sus calendarios y permanezca atento a más detalles sobre estas sesiones de capacitación especiales!