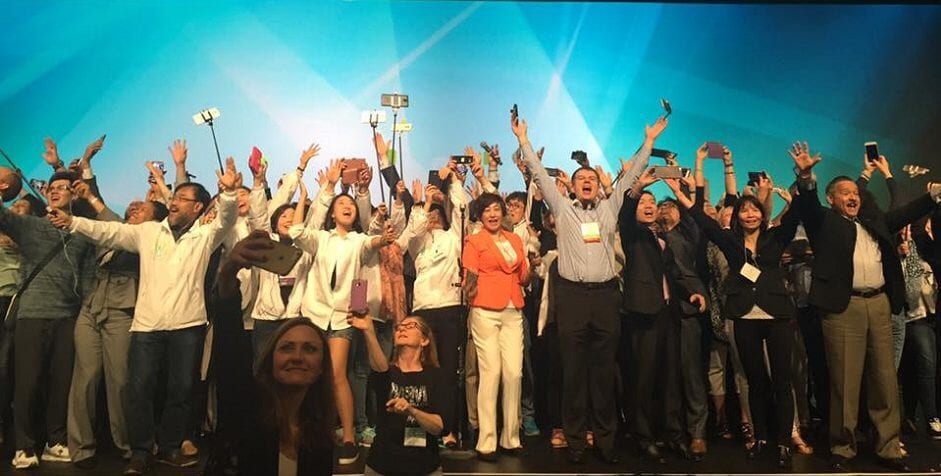 MannaFest 2017: Associates Excited to Rise to the Occasion
MannaFest℠ 2017 is rising above all expectations! We've already experienced an incredible Presidential Director reception and now Eric Worre has left MannaFest attendees with an incredible full-day of network marketing training.
MannaFest attendees are now equipped with best-in-class industry training by the industry's top expert, who focused on providing attendees with the mindset, skills and strategies needed to take their business to the next level.
Mindset
Eric Worre taught MannaFest 2017 attendees how to remove the personal doubts in order to have the right mindset for network marketing. He discussed how creating the right mindset, including overcoming negativity and uncertainty, can help you grow your business exponentially and rise above your fears.
Skills
MannaFest 2017 attendees now have the skills needed to move the needle in their Mannatech business. They know how to tell the Mannatech story, to find prospects, to invite new people to Mannatech and to give the opportunity presentation in a way that will help their business rise to new heights.
Strategy
With the right mindset and skills in tow, MannaFest attendees now also have a solid strategy for rank advancement, recruitment, re-engagement and success. The majority of Eric Worre's training, the strategy portion, focused on using all of the tools Mannatech has, including the soon-coming compensation plan, to help Associates create a strategy for growth in 2017.
Following Eric Worre's training, Mannatech's CEO and President, Al Bala joined Eric on stage, where the two introduced the new compensation plan. Along with Silver Presidential Director, Kevin Robbins, and Double Platinum Presidential Director, Ray Robbins, this dynamic leadership team discussed how to apply Eric's training to the new compensation plan, and how Associates can act now to take advantage of the soon-coming changes. The crowd went wild with enthusiasm!
Lastly, this full day of training was followed by the North America meeting, led by Mannatech's Senior Sales Director or North America, Laurie Lambert. North America Associates were encouraged to take the day's training and discuss with their teams how they will apply it to their businesses once MannaFest 2017 is over. North America Associates are more inspired than ever to rise to new levels within Mannatech!
Stay tuned for more updates on #MannaFest2017, as many more exciting announcements are sure to follow.