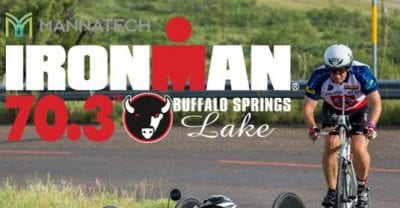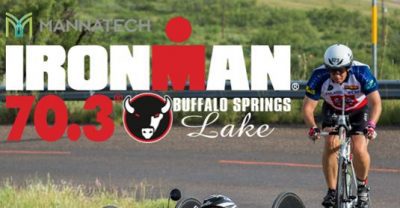 Mannatech Brings Advanced Nutritional Technology to 2017 Ironman 70.3 Buffalo Springs Lake Triathlon as Title Sponsor
Mannatech today announced its title sponsorship of the Ironman Buffalo Springs Lake 70.3 Triathlon on June 25 in Lubbock, Texas.
Mannatech is dedicated to serving those who are passionate about their health and fitness, including this group of elite athletes, and to enable others to achieve their optimal fitness goals and results.*
"It is an honor to be a part of this event and support these elite athletes for their dedication to physical achievement," said Mannatech CEO and President, Al Bala. "We are proud to help provide safe health and fitness technologies that can help maximize their performance."*
On Saturday, June 24, Mannatech independent sales Associates will be hosting a booth to answer any questions regarding Mannatech products and the business opportunity. Every competing athlete will receive a complimentary sports bag with samples of Mannatech's GlycoCafé™ slimsticks, the world's most complete coffee.
GlycoCafé includes the whole coffee fruit, making it a healthy choice for coffee lovers.  Plus, it is infused with Glyconutrients, the core of Mannatech's clinically tested nutritional technology. Additionally, while most coffees on the market today only use roasted coffee beans, Mannatech's GlycoCafé coffee is crafted using a blend of organic Arabica beans, antioxidant-rich coffee fruit and metabolism-boosting green coffee. Not only is GlycoCafé a complete coffee, it can also improve cognitive function, provide superior antioxidant support and support cardiovascular health.*