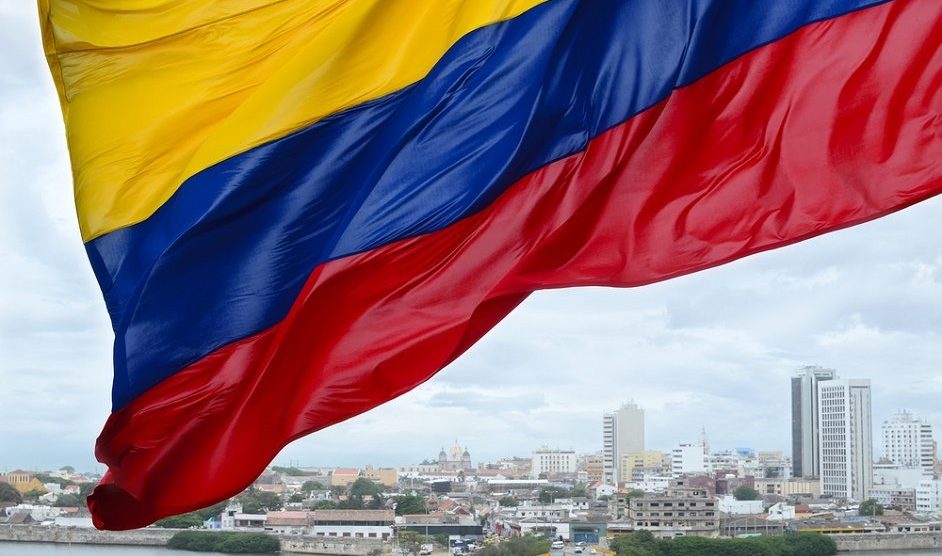 Mannatech Colombia Off To A Fast Start
Mannatech is showing strong early returns from its recent, highly anticipated opening of operations in Colombia.
"We've had an amazing reaction to our entry into Colombia," said Mannatech's CEO and President, Alfredo "Al" Bala. "We saw people, eager to join us, line up around the block the day we opened up our office in Bogota. We also experienced tremendous excitement at our openings in Medellin and Barranquilla. It was a wonderful feeling to see such enthusiasm, and we are thrilled to be able to deliver the highest quality health and wellness products to this incredible country."
Mannatech opened its offices in Colombia on February 13, and had record-setting numbers of new independent sales Associates join. With its grand opening events set for April 26-30, in Medellin, Barranquilla and Bogotá, Mannatech is looking to make an even bigger splash among the people of Colombia.
"It's clear that many people in Colombia desire the high quality and clinically tested products that Mannatech offers to help sustain the health and wellness of themselves and their families," Bala said. "Colombia is extremely important to Mannatech, and we're committed to providing the best products on the market as well as an outstanding opportunity for entrepreneurs who are seeking ways to build a long-term, successful business."
To coincide with the new launch of Mannatech Colombia's operations, the company has launched four new incentives to help Associates in Colombia get their business off the ground and running. These incentives encourage positive business-building skills and offer product and cash prizes. In order to earn the incentive, new Associates must sign-up through Mannatech's Colombia office.
Mannatech offers a unique set of health and wellness products based on its pioneering development of Glyconutritional technology. Glyconutrition supports communication on a cellular level and has shown to support the body's immune system and other important functions for overall health.*
Mannatech's core technology has undergone 17 human clinical trials that have been published, 12 of which were double-blind, placebo-controlled studies — the gold standard for product validation. Mannatech holds more than 100 patents in major global markets for certain product technology, including its Glyconutritional technology.
Mannatech's quality standards are among the highest in the industry, with many of its core products receiving certification from NSF International. Additionally, Mannatech's quality assurance program complies with the U.S. Food and Drug Administration's (FDA) Good Manufacturing Practices for Dietary Supplements, which impacts product development, manufacturing, evaluation and distribution.
Mannatech Colombia's team includes Juan Carlos Arias, General Manager of Colombia; Olga Zamudio, Sales Director of Hispanic Markets; and Emma Avila-Rocha, International Operations Manager.
Mannatech's Bogota office is located at Carrera 45 No. 108-27, Torre 2, Oficina 1206, Centro Empresarial Paralelo 108. Follow developments at Mannatech Colombia, its programs and incentives via its Facebook page.
---
Mannatech Colombia y un Comienzo Acelerado
Mannatech demuestra sólidos ingresos iniciales a partir de la reciente puesta en marcha de sus operaciones en Colombia.
"La reacción ante nuestras ofertas iniciales en Colombia ha sido fantástica", comentó el director ejecutivo y presidente de Mannatech, Alfredo "Al" Bala. "La gente, ansiosa por unirse a nuestra iniciativa, hacía cola alrededor de la cuadra el día que abrimos nuestra oficina en Bogotá. También nos encontramos con un gran entusiasmo en nuestras aperturas en Medellín y Barranquilla. Fue realmente hermoso ver tanta emoción, y estamos encantados de poder brindar productos de salud y bienestar de la más alta calidad a este país increíble".
Mannatech abrió sus oficinas en Colombia el 13 de febrero, y rápidamente inscribió a casi mil nuevos agentes de ventas independientes. Con eventos de apertura programados entre el 26 y el 30 de abril en Medellín, Barranquilla y Bogotá, Mannatech planea tener un impacto aún mayor entre la gente de Colombia.
"Está claro que mucha gente en Colombia desea conseguir los productos de alta calidad clínicamente comprobados que Mannatech ofrece para ayudar a mantener su salud y bienestar y los de sus familias", comentó Bala. "Colombia es sumamente importante para Mannatech, y nos hemos comprometido a ofrecer los mejores productos del mercado, además de una increíble oportunidad para los emprendedores que buscan formas de desarrollar negocios exitosos a largo plazo".
Con el reciente inicio de las operaciones de Mannatech Colombia, la compañía ha lanzado cuatro nuevos incentivos para ayudar a los agentes de Colombia a poner en marcha sus negocios. Estos incentivos promueven habilidades positivas para el desarrollo de negocios y ofrecen productos y premios en efectivo. Para ganar los incentivos, los nuevos agentes deberán inscribirse en las oficinas colombianas de Mannatech.
Mannatech ofrece un conjunto único de productos de salud y bienestar basado en su desarrollo pionero de la tecnología de polisacáridos. La tecnología central de Mannatech ha sido sometida a 17 estudios clínicos en humanos que han sido publicados; 12 de ellos fueron estudios doble ciego controlados con placebo. Esto representa el estándar de oro para la validación de productos. Mannatech es el titular de más de 100 patentes sobre su tecnología en importantes mercados globales.
Los estándares de calidad de Mannatech se encuentran entre los más altos de la industria, y muchos de sus productos esenciales han recibido la certificación de NSF International. Además, el programa de control de calidad de Mannatech cumple con las Buenas Prácticas de Manufactura para Suplementos Dietéticos de la Administración de Alimentos y Medicamentos (Food and Drug Administration, FDA) de los Estados Unidos, que afectan el desarrollo, la fabricación, la evaluación y la distribución de productos.
El equipo de Mannatech Colombia está formado por Juan Carlos Arias, gerente general para Colombia; Olga Zamudio, directora de Ventas para Mercados Hispanos y Emma Avila-Rocha, gerenta de Operaciones Internacionales.
La oficina de Bogotá de Mannatech se encuentra ubicada en Carrera 45 No. 108-27, Torre 2, Oficina 1206, Centro Empresarial Paralelo 108. Siga las novedades de Mannatech Colombia, sus programas y sus incentivos a través de su página de Facebook.