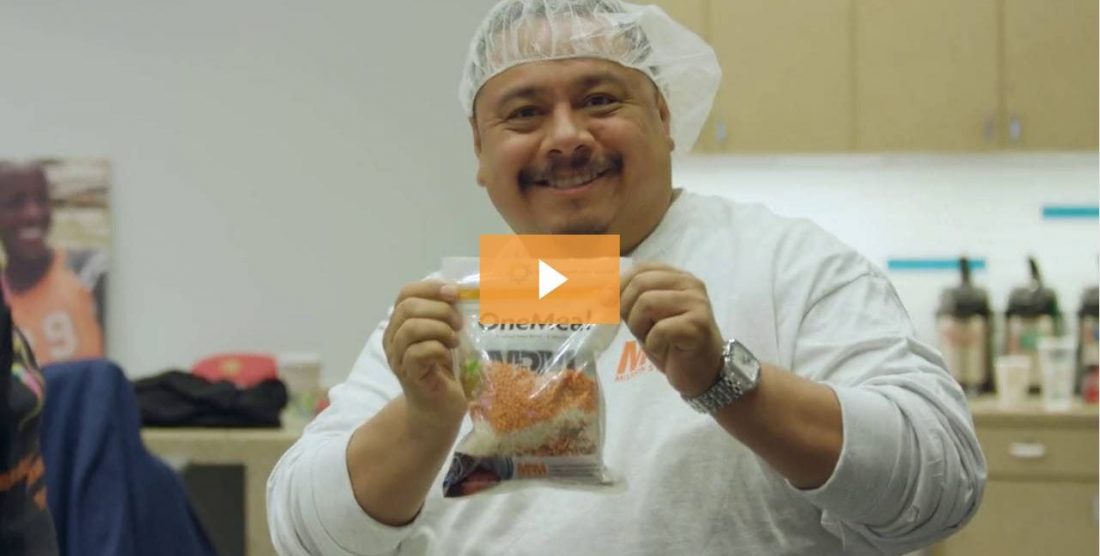 Mannatech Employees Pack 55,000 Meals for Malnourished Children(video) (+中文)
Employees of Mannatech, Incorporated gathered together at the world headquarters in Flower Mound, Texas, on November 16 to assemble over 55,000 meals for malnourished children around the world. Working with Mission 5 Million (M5M) and Kids Around the World, each meal packet includes Mannatech's PhytoBlend™ powder and will provide badly needed nourishment to children.
"The love and energy in the room was amazing and wonderful," said Sarah Louthan, Executive Director of M5M. "To have nearly 100 Mannatech employees and even some local Mannatech Associates, giving their time and energy to prepare 55,000 meals is heart-warming and inspirational."
Each assembled meal packet contains six servings, and includes a mixture of lentils, rice, carrots, onions, tomatoes, celery, white cabbage, bell peppers, flax seed and Mannatech's PhytoBlend powder, which combine to form highly nutritious meals.
"Just add water," added Louthan.
"I loved that we could all take just a little bit of time and make such a positive impact," said Stephanie Lusk, Mannatech's Senior Director, Human Resources. "We assembled 55,000 meals in just a couple of hours, and we had such a fun time doing it!"
"It was a great thing to do," said Michelle Johnston, Global Marketing Specialist. "You can say you care about kids, but this really gave us a way to show it. Especially at Thanksgiving time and the beginning of the Holiday season. We're helping thousands of children eat better and get the nutrition they need."
Mannatech, M5M and Kids Around the World have combined to provide 16 million meals for malnourished children in 2018. For every $100 in Mannatech products purchased, Mannatech donates a month's worth of PhytoBlend for a child. One-time or recurring donations can be made directly to M5M.