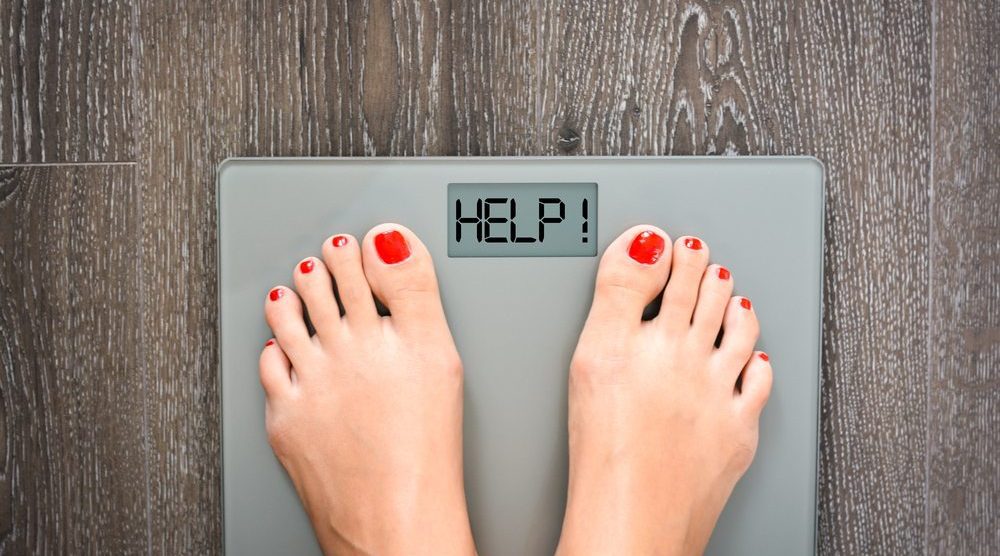 Mannatech: Leading the Revolution to End BMI as a Measure of Health
Mannatech is leading the health and weight loss industry by calling for the end of the one-size-fits-all Body Mass Index (BMI) as a success measurement in weight management. Mannatech is in favor of adopting a focus on body composition, building muscle and fat loss, which offers a better, longer-term path to weight management over BMI.
Mannatech recognizes that the weight loss industry has predominantly focused on using scale weight and BMI for decades as a way to measure weight management success. Unfortunately, programs based on BMI are notorious for not delivering long-lasting weight loss or health benefits. This means that countless people around the world who are struggling with their weight have very few tools beyond the outdated BMI methods that will only provide temporary solutions.
To help with this problem, Mannatech is leading the effort in the weight loss industry toward shifting the focus to body composition over BMI. Mannatech's pioneering efforts include the creation of a program that emphasizes fat loss and lean muscle development over simplistic BMI ratings and scale weight as a way to measure success. The focus on body composition provides a path that leads to longer-term results and supports better overall health.
"It is time to completely throw out the BMI standard and smash our scales because that obsolete approach is not working. We believe that using the BMI has contributed to putting people on an endless cycle of weight gain and loss," said Alfredo "Al" Bala, President and CEO of Mannatech. "We see BMI as a systemic problem that the weight loss industry has not effectively addressed. Nearly everything about weight management was dependent on BMI and scale weight. We know healthy weight management depends on a lot more than just what the scale says. The endless back-and-forth weight loss and gain cycle has to end and Mannatech has a valid approach to ending it."
Mannatech's body composition focus and fat-loss efforts are driven by the company's desire to transform lives in a meaningful and long-lasting way. By throwing out weight loss and creating a program that supports an individual's body type and metabolism based on fat loss and muscle building, the company has been able to achieve this objective. Now Mannatech challenges the entire weight management industry to do the same thing.
"BMI has outlasted its welcome, and I fear it has caused as much harm as it may have helped," said Dr. Steve Nugent, Mannatech's Senior Global Wellness Director and Chairman of the Mannatech Global Scientific Advisory Board. "BMI has been used as a single metric to approximate healthy body composition and that is not accurate. For example, according to BMI calculations, someone like NBA professional LeBron James, at six-foot-eight-inches, 250 pounds with a BMI of 27.5, would be classified as 'overweight' and on his way to being obese by the BMI scale. We really can't go on thinking that BMI or scale weight are accurate or realistic measures to long-term success for healthy weight management."
To support its efforts to change the weight management industry, Mannatech developed its TruHealth™ Fat-Loss System. This system combines beneficial, whole food dietary recommendations with naturally sourced supplements and exercise to help support the body's natural ability to reduce harmful toxins and encourage healthy fat loss.*1
"Those trying to achieve weight control are usually offered BMI and scale weight as the end-all measurements," said Dr. Nugent. "This is a simplistic approach that is not about health, and because it is not sustainable and can involve the loss of lean muscle, BMI often results in weight quickly returning. We believe that building muscle that helps burn fat is the way to healthy body composition. We believe that success is based not by pounds lost but by inches that are lost, and by how fit you are and how you feel in your clothes."*
The TruHealth™ System, which is free from gluten, soy, dairy, MSG, artificial colors, flavors and artificial sweeteners, and is suitable for vegetarians, is available for purchase through Mannatech's independent sales Associates in the U.S. and Canada. TruHealth will be available to other Mannatech markets around the world later this year.
1Always consult with your physician or other qualified healthcare provider before embarking on a new diet or program. This program is not recommended for pregnant or lactating women. If you are taking medications, have a health condition or are planning a medical procedure, consult your health professional before beginning this program. It is also not recommended for children under the age of 18. If you have any specific questions about these matters you should consult your doctor or other healthcare provider.
---
Mannatech: encabezando la revolución para acabar con el BMI como una medida para determinar la salud
Mannatech se ha colocado a la cabeza de la industria de salud y pérdida de peso al hacer una llamada para terminar con el Índice de Masa Corporal (BMI, por sus siglas en inglés) como una medida estándar para determinar el éxito en el control del peso. Mannatech está a favor de adoptar una estrategia enfocada en la composición corporal, en la construcción de músculo y en la pérdida de grasa, lo que, a comparación del BMI, ofrece un camino mejor y de más largo plazo, para el control de peso.
Mannatech reconoce que la industria de pérdida de peso se ha enfocado de forma predominante en la utilización de la báscula y del BMI por décadas, como las formas para medir el éxito en el control de peso. Desafortunadamente, los programas basados en el BMI son conocidos por no ofrecer una pérdida de peso y beneficios de salud duraderos. Esto significa que muchísimas personas en todo el mundo, que tienen problemas con su peso, tienen muy pocas herramientas además de los antiguos métodos basados en el BMI que solo ofrecen soluciones temporales.
Para ayudar con este problema, Mannatech está encabezando el esfuerzo en la industria de pérdida de peso para cambiar la estrategia enfocada en el BMI y adoptar una basada en la composición corporal. Los revolucionarios esfuerzos de Mannatech incluyen la creación de un programa que enfatiza la pérdida de grasa y la creación de músculo magro como una medida del éxito, en lugar de los simples números otorgados por el BMI y la báscula. El enfoque en la composición corporal ofrece un camino que lleva a resultados de largo plazo y que apoya de mejor forma la salud integral.
"Es hora de eliminar por completo el estándar del BMI y de destruir nuestras básculas, debido a que su obsoleto enfoque no funciona. Creemos que el usar el BMI ha contribuido a poner a esas personas en un interminable ciclo de pérdida y aumento de peso", indicó Alfredo "Al" Bala, presidente y CEO de Mannatech."Vemos al BMI como un problema sistémico que no ha sido atendido de forma efectiva por la industria de pérdida de peso. Casi todo lo que tenía que ver con el control de peso dependía del BMI y de la báscula. Sabemos que el control saludable del peso depende de muchas cosas más, y no solo de los números en la báscula.  Los constantes ciclos de aumento y pérdida de peso tienen que terminar y Mannatech tiene una estrategia válida para lograrlo".
En enfoque de Mannatech en la composición corporal y en los esfuerzos de pérdida de grasa, están impulsados por el deseo de la compañía de transformar vidas de una manera importante y duradera. Al eliminar la pérdida de peso y crear un programa que apoye el tipo de cuerpo y metabolismo de cada individuo en base a la pérdida de grasa y la construcción de músculo, la compañía ha logrado alcanzar este objetivo. Ahora, Mannatech reta a toda la industria de control de peso para que haga lo mismo.
"Los métodos enfocados en el BMI han durado demasiado, y temo que han causado tanto daño como beneficio", indicó el doctor Steve Nugent, director senior de bienestar global para Mannatech y presidente del Consejo Global Asesor Científico de Mannatech."El BMI, no es una medida precisa cuando se utiliza como el elemento único para determinar la composición saludable del cuerpo. Por ejemplo, de acuerdo con los cálculos de BMI, alguien como el profesional de la NBA LeBron James, con una estatura de seis pies y ocho pulgadas  (2.07 metros), 250 libras (113 kilos) y un BMI de 27.5, sería alguien clasificado con "sobrepeso"  y casi obeso. Realmente no podemos seguir pensado en que el BMI o la báscula son medidas precisas y realistas para alcanzar el éxito de largo plazo para el control exitoso del peso".
Para impulsar sus esfuerzos para cambiar la industria de control de peso, Mannatech desarrolló su Sistema de pérdida de grasa TruHealth™. Este sistema combina benéficas recomendaciones dietéticas que incluyen alimentos integrales y suplementos de fuentes naturales, así como ejercicios para ayudar a respaldar la habilidad natural del cuerpo de reducir las toxinas perjudiciales y promover una saludable pérdida de grasa.*1
"Las personas que tratan de controlar su peso tradicionalmente se basan en el BMI y en los números en la báscula para alcanzar sus fines" , explicó el doctor Nugent. "Este es un enfoque simplista que no se basa en la salud, debido a que no es sustentable y puede involucrar la pérdida de músculo magro. En los sistemas basados en el BMI, el peso a menudo se recupera rápidamente. Creemos que la construcción del músculo que ayuda a quemar grasa, es el camino correcto par alcanzar una composición corporal sana.Creemos que el éxito está basado no en la pérdida de libras, sino en la pérdida de pulgadas y en la forma en que tu ropa te queda y en cómo te sientes en ella".*
El Sistema TruHealth™ , que está libre de gluten, soya, lactosa, MSG, colores y sabores artificiales, y es adecuado para vegetarianos, está disponible para su compra a través de los Asociados independientes de Mannatech, en Estados Unidos y Canadá. TruHealth estará disponible en otros mercados de Mannatech en el mundo, posteriormente en este año.
1Siempre consulta a tu médico o a otro proveedor de servicios de salud calificado antes de iniciar un nuevo programa alimenticio. Este programa no se recomienda para mujeres embarazadas o lactantes. Si estás tomando medicamentos, si tienes un problema de salud o si estás planeando someterte a un procedimiento médico, consulta con tu profesional de salud antes de iniciar este programa. Tampoco se recomienda para niños menores de 18 años. Si tienes alguna pregunta específica sobre estos temas, debes consultar a tu médico o a otro proveedor de servicios de salud.