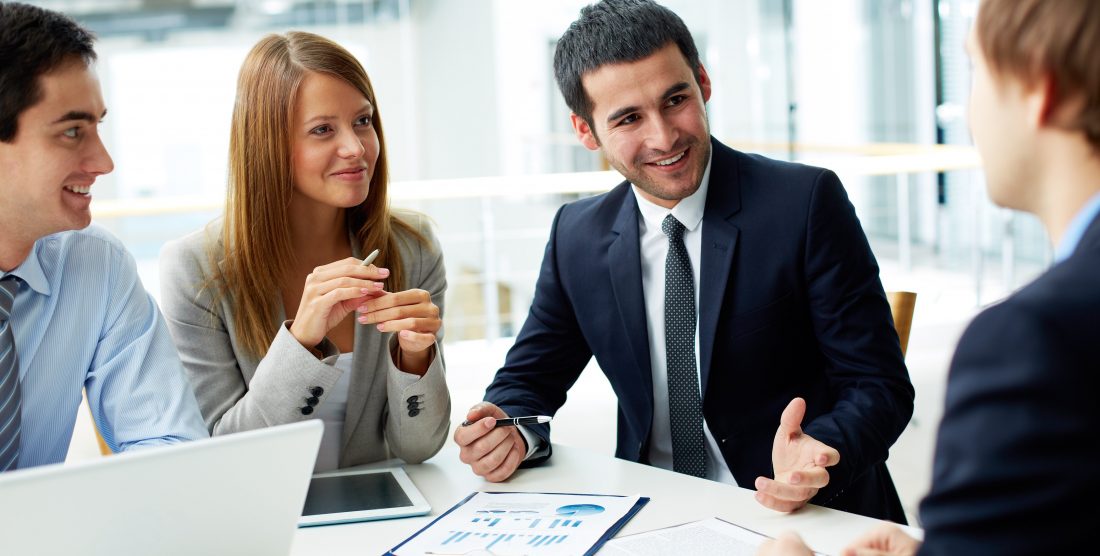 Mannatech's Compliance Program Allows Entrepreneurs to Flourish
By Alfredo "Al" Bala
President & CEO of Mannatech Inc.
Mannatech's culture of compliance has become one of the strongest and most important elements that make up this company. Because of our daily efforts to ensure we are following, if not exceeding all regulatory mandates, our sales Associates are able to build safe, long-term businesses around the globe.
However, Mannatech hasn't always been the compliance leader that it is today. In our 23-year history, we have experienced challenges that had us learn the hard way about the importance of making compliance a priority. Years ago we had issues erupt due to the over exuberance that a few individuals expressed for our unique glyconutrition-based products. These instances were dealt with and Mannatech paid its dues for losing its way regarding regulatory compliance. We will continue to crack down on improper disease claims (although not as prevalent as before) as a constant, ongoing effort.
Those days are long in the past – nearly a decade of time has elapsed since we learned from those lessons. Today we are better and stronger than ever, and we have built a culture of compliance that can be held up as a model for the direct sales and nutritional supplement industries.
Supporting our compliance programs is our commitment to science. Since starting Mannatech we have invested more than $50 million in R&D with much of it directed toward our pioneering glyconutritional technology. This investment includes a serious effort to have scientific backing of our product technology. This effort includes 17 human clinical trials that have been published, 12 of which were double-blind, placebo-controlled studies — the gold standard for product validation.
I am extremely proud of our compliance program and, though it is a daily effort that sometimes requires us to make difficult decisions, I wouldn't have it any other way. I say that not because I am concerned about sanctions for non-compliance, but because doing business the right way is the best way; and really, it's the only way I will ever do business.
The efforts we put into compliance have not been lost on the direct sales market, as we are now viewed as leaders helping to enhance the credibility of this industry. In fact, Mannatech's legal and compliance team members work closely with industry trade groups to stay up-to-date with best practices and support other direct sales companies to understand how to create a culture of compliance.
We are also hearing from more and more leaders within the direct sales industry who are interested in joining Mannatech because we have a culture of compliance and because we're proven. These direct sales leaders are tired of having to jump from company to company because of unproven products or lax compliance oversight that allows ridiculous, risky claims. These leaders are seeking a safe place to build their business and share products they can trust and believe in; and they are finding more and more that Mannatech is the place to be.
Occasionally, I will be reminded that Mannatech hasn't always been the model of compliance. Agreed. In this company's past, we did things that caused ourselves injury. But certainly not over the past several years, let alone while I have been CEO. And so long as I am here, we will work every day to meet all regulatory mandates and set the standard for compliance in this industry.
In fact, we have an almost entirely new leadership team at Mannatech; and each of us is fully committed to the safety and sustainability of our Associates' businesses. Anyone, be it an employee or an Associate, not committed to a daily effort to remain compliant is not welcome at this company.
But what does it mean that we work every day to remain compliant? For nearly a decade, we have been implementing processes and fine-tuning our compliance programs to include the following guidelines:
Associates can use only corporate-approved marketing materials, which are available through our resource library.
Associates also have access to recurring training on compliant marketing and advertising.
Mannatech actively monitors the marketing messages surrounding the company and our products.
Associates are required to report their websites to the legal and compliance departments, and the company conducts random checks of other online communications platforms, such as Facebook, Twitter and blogs.
We use one of the best-in-class, third-party web crawlers to pick up references linking Mannatech and its products to disease claims, as well as potential trademark infringement and other adverse materials.
The legal and compliance teams are on-call for any questions from Associates to help support their efforts to remain compliant.
We also work with EthicsPoint, an independent company that maintains a hotline-style service where people can anonymously report possible violations of our Business Code of Conduct, Code of Ethics and Associate Policies & Procedures.
As you can see, we aren't messing around, and in a sometimes turbulent industry, we are a safe harbor. I couldn't be more serious about a subject than this.
The benefits of these precautions are huge for our Associates. For one, Mannatech provides a massive amount of marketing support materials that are vetted by our legal and compliance teams and are compliant and ready to use.  So, our Associates can work with great confidence knowing that Mannatech has their backs and is making sure they have the tools to build a safe, long-term business.
Furthermore, we protect our hard working Associates who do business the right way from individuals who may want to cut corners and make outrageous product or earnings claims. We find those bad apples before they spoil the barrel.
If we find an individual who is violating company policy, we try to partner with them to help them get back on the path of compliance. However, when someone repeatedly refuses to accept our support we have had to take action. Sales Associates found to be violating company policy have faced penalties that have included permanent termination from the company. Mannatech is a family and we'll work with everyone to make things right, but I will also do everything in my power to protect this family from those who would harm it.
Soon we will be revealing the "new" Mannatech at #MannaFest2016. This will include an incredible re-brand, new lines of consumer-friendly products and a state-of-the-art back office system that will help Associates manage their growing global businesses. What won't change is our commitment to our Associates and their ability to succeed through our business opportunity in a safe, compliant environment. That is my promise to you.
El Programa de Cumplimiento de Mannatech permite el progreso de los emprendedores
Por Alfredo "Al" Bala
CEO y Presidente de Mannatech Inc.
La cultura de cumplimiento de Mannatech se ha convertido en uno de los elementos más importantes y más fuertes en la composición de esta compañía. Debido a nuestros diarios esfuerzos para asegurar que estamos siguiendo, e incluso excediendo, nuestras obligaciones regulatorias, nuestros Asociados pueden construir un negocio seguro y de largo plazo en todo el planeta.
Sin embargo, Mannatech no siempre ha sido el líder en cumplimiento regulatorio que es ahora. En nuestros 23 años de historia, hemos experimentado retos que nos han enseñado duras lecciones sobre la importancia de hacer del cumplimiento una prioridad. Hace unos cuantos años tuvimos problemas debido a la exageración que algunos individuos expresaron acerca de nuestros productos únicos basados en la gliconutrición. Lidiamos con estos casos y Mannatech pagó sus cuentas por salirse del camino del cumplimiento regulatorio. Constantemente seguiremos luchando en contra de las aseveraciones impropias (que ya no son tan prevalentes como antes).
Esos días están en el pasado, casi ha pasado transcurrido una década desde que aprendimos de esas duras lecciones. Hoy somos mejores y más fuertes que nunca, y hemos construido una cultura de cumplimiento que puede ser un modelo para las industrias de suplementos nutricionales y ventas directas.
Respaldando nuestro programa de cumplimiento, está nuestro compromiso con la ciencia. Desde que Mannatech nació, hemos invertido más de 50 millones de dólares en investigación y desarrollo, en gran parte en nuestra tecnología de gliconutrición. Esta inversión incluye una serio esfuerzo para contar con un respaldo científico para la tecnología de nuestros productos. Este esfuerzo, incluye 17 estudios científicos con humanos publicados, 12 de los cuales fueron estudios doble ciegos y controlados con placebo, lo que es el estándar de oro para la validación de productos.
Estoy extremadamente orgulloso de nuestro programa de cumplimiento y, a pesar de que es un esfuerzo diario que en ocasiones nos requiere tomar decisiones difíciles, no lo haría de otra manera. Digo esto no porque esté preocupado por las sanciones por la falta de cumplimiento, lo digo porque hacer negocios de manera correcta es la mejor manera y, realmente, es la única manera en que yo hago negocios.
Los esfuerzos que ponemos en el cumplimiento no se han perdido en el mercado de ventas directas, ya que ahora somos considerados líderes a la vanguardia de la credibilidad en la industria. De hecho, los equipos de cumplimiento y legal de Mannatech trabajan de cerca con grupos comerciales de la industria para mantenerse al corriente con las mejores prácticas y para apoyar a las otras compañías de ventas directas para entender cómo crear una cultura de cumplimiento.
También estamos escuchando más y más de los líderes dentro de la industria de ventas directas que están interesados en unirse a Mannatech debido a que tenemos una cultura de cumplimiento y debido a que lo hemos probado. Estos líderes en ventas directas están cansados de saltar de compañía en compañía debido a productos que no han sido probados y debido a la falta de supervisión en el cumplimiento que permite aseveraciones ridículas y riesgosas. Estos líderes están buscando un lugar seguro para construir su negocio y para compartir productos en los que se pueda confiar y creer; y cada vez más están encontrando que Mannatech es el lugar ideal.
Ocasionalmente, alguien me recuerda que Mannatech no siempre ha sido un modelo de cumplimiento. Estoy de acuerdo. En el pasado de esta compañía hicimos cosas que nos lastimaron. Pero no es el caso de los últimos años y ciertamente esto no ha ocurrido mientras yo he sido CEO. Y mientras yo esté aquí, trabajaremos todos los días para cumplir con nuestras obligaciones regulatorias y establecer un estándar para el cumplimiento en esta industria.
De hecho, tenemos un equipo de liderazgo casi completamente nuevo en Mannatech; y cada uno de nosotros está comprometido con la seguridad y la sustentabilidad de los negocios de nuestros Asociados. Cualquier persona, ya sea un empleado o un Asociado, que no esté comprometido con un esfuerzo diario de cumplir, no es bienvenido en esta compañía.
¿Pero qué significa trabajar a diario para seguir en cumplimiento? Por casi una década, hemos implementado procesos y hemos afinado nuestros programas de cumplimiento para incluir las siguientes directrices:
Los Asociados solo pueden usar los materiales de mercadotecnia aprobados a nivel corporativo y disponibles en nuestra biblioteca de recursos.
Los Asociados también tienen acceso a entrenamiento constante en relación a la mercadotecnia y publicidad apegada el cumplimiento.
Mannatech vigila activamente los mensajes de mercadotecnia en relación a la compañía y a nuestros productos.
Se requiere que los Asociados reporten sus sitios web a los departamentos de cumplimiento y legal, y la empresa realiza verificaciones aleatorias de otras plataformas de comunicación en línea, como Facebook, Twitter y blogs.
Usamos los mejores rastreadores independientes para la web, para detectar referencias que relacionen a Mannatech y a sus productos con aseveraciones relacionadas a enfermedades, así como violaciones a la marca registrada u otros materiales adversos.
Los equipos de cumplimiento y legal, están siempre disponibles para responder preguntas de los Asociados y para ayudarles con sus esfuerzos de cumplir con la ley y las reglas.
También trabajamos con EthicsPoint, una compañía independiente que mantiene un servicio similar a una línea de emergencia, a la que las personas pueden llamar para reportar posibles violaciones a nuestro Código de Conducta para Negocios, Código de Ética y Políticas y Procedimientos para Asociados.
Como pueden ver, no estamos jugando, y en una industria que en ocasiones es algo turbulenta, nosotros somos un muelle de seguridad. No puedo ser más serio en un asunto como este.
Los beneficios de estas precauciones son enormes para nuestros Asociados. Por una parte, Mannatech ofrece una enorme cantidad de material de apoyo para mercadotecnia, material que está aprobado por nuestros equipos de cumplimiento y legal, que cumple con la ley y las reglas, y que está listo para ser usado.
Por lo tanto, nuestros asociados pueden trabajar con gran confianza con el conocimiento de que Mannatech los respalda y se asegura de que tengan las herramientas para construir un negocio seguro de largo plazo.
Además, protegemos a nuestros Asociados, que trabajan fuerte y que hacen negocios de la forma correcta, de las personas que quieren tomar atajos y hacer aseveraciones excesivas sobre los productos o las ganancias. Nosotros encontramos a esas manzanas podridas antes de que arruinen al resto.
Si encontramos a un individuo que está violando la política de la compañía, tratamos de asociarnos con él o ella para ayudarlo (o ayudarla) a volver al camino del cumplimiento. Sin embargo, cuando alguien repentinamente se rehúsa a aceptar nuestro apoyo, tenemos que tomar medidas. Los Asociados de ventas que han sido sorprendidos violando la política, han enfrentado sanciones que han incluido la terminación permanente de la relación laboral. Mannatech es una familia y trabajaremos con todos para hacer las cosas bien, pero también haré todo lo que esté en mi poder para proteger a esta familia de aquellos que puedan perjudicarla.
Pronto revelaremos el "nuevo" Mannatech en MannaFest. Esto incluye una maravillosa nueva marca, nuevas líneas de productos para el consumidor y una innovadora oficina virtual que ayudará a los Asociados a gestionar sus crecientes negocios globales. Lo que no va a cambiar es nuestro compromiso con nuestros Asociados y con su habilidad de tener éxito a través de nuestra oportunidad de negocios en un ambiente seguro y de cumplimiento. Esa es mi promesa para ustedes.