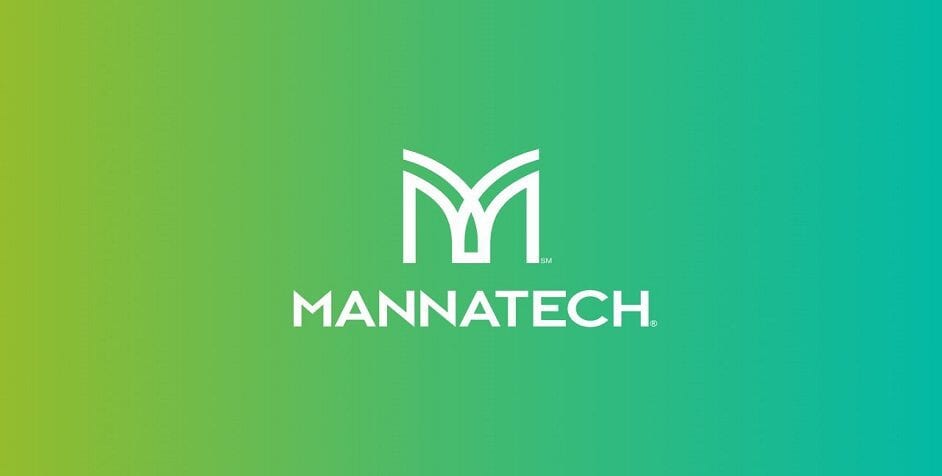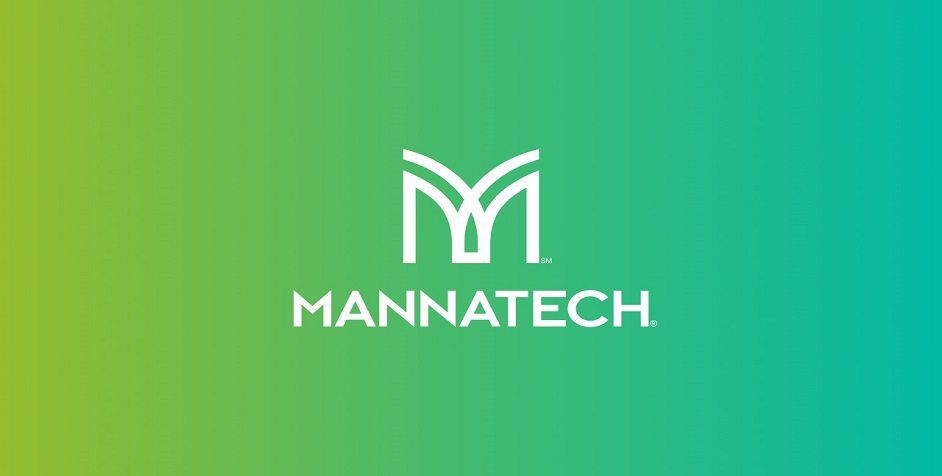 Mannatech Reveals New Company Brand
Mannatech today has revealed its new brand to thousands of customers and independent sales Associates from around the world at its annual conference, MannaFest℠, in Dallas, Texas.
"We are thrilled to reveal our new brand to the world. The new brand is designed to match how our loyal customers and Associates feel about who we are, as well as where we are headed," said Mannatech's CEO and President, Alfredo "Al" Bala. "Mannatech's new brand encompasses our heritage, personality and perceptions plus the benefits we provide to others. The rebrand is part of a number of new initiatives underway that will reshape the company. The new Mannatech has become the place to be in the direct sales industry because Mannatech is transforming lives all around the world."
Mannatech's rebrand has impacted nearly every area of its operations in order to be more modern, global and competitive. New branding changes include a new brand identity, focused positioning, product packaging, sales tools, apparel, renovations to the corporate office and an updated website. The new brand also provides a substantial and compelling story to support Associates' efforts to share the products widely.
The new brand visual equity replaces the former dark green and gold colors with more contemporary, nature-evoking blues and light greens. The new Mannatech brand identity, which replaces a script "M," has a clean, timeless "M" design with arches that emerge from the "M" to reflect a sense of growth and renewal.
The new brand is based on company perceptions derived from extensive qualitative and quantitative research with Mannatech customers and Associates. The research revealed that many people have received a profound, transformational wellness experience through Mannatech's innovative glyconutrition products, which include wellness, fat loss, skincare and home categories.* These products are made possible with Mannatech's team of disciplined scientific innovators who pioneered the benefits of glyconutrition for its products before and better than anyone else.
Additionally, the company offers the possibility for freedom, security and independence through its business opportunity, by enabling lives to be changed through personal development and by providing a tangible way to give back to those in need through the M5M℠ Foundation.
"The new brand was a collaborative effort where we sought to reveal who and what Mannatech is truly about," said Joel Bikman, Mannatech's Senior Vice President of Sales and Marketing. "The voices of our customers, Associates and employees were all taken into account so we could show what we believe in and what is at the heart of Mannatech's mission. The visuals and, more importantly, the new brand story, are a true reflection of this company's values and what we deliver each day. So when we say that we are about transforming lives and making a difference in the world, it has real meaning."
To begin transforming your life or the lives of those around you, please visit Mannatech.com.
Mannatech revela la nueva marca de la compañía, diseñada para transformar vidas
Mannatech reveló su nueva marca frente a miles de clientes y Asociados de ventas independientes de todo el mundo en su conferencia anual, MannaFest℠, en Dallas, Texas.
"Estamos muy emocionados de presentar nuestra nueva marca al mundo. La nueva marca está diseñada para adaptarse a lo que los fieles clientes y Asociados sienten sobre nosotros, y para mostrar a dónde nos dirigimos", indicó el CEO y Presidente de Mannatech, Alfredo "Al" Bala.
"La nueva marca de Mannatech incluye nuestra herencia, nuestra personalidad y las percepciones, además de los beneficios que le aportamos a otros. La nueva marca, es parte de nuevas iniciativas que están en progreso y que le darán una nueva forma a la compañía. El nuevo Mannatech se ha convertido en el lugar en el que se debe estar cuando se trata de ventas directas, debido a que Mannatech está transformando las vidas en todo el mundo", agregó.
La nueva marca de Mannatech ha impactado casi a todas las áreas de operación para hacerlas más modernas, globales y competitivas. Los nuevos cambios a las marcas incluyen una nueva identidad de marca, enfocada en el posicionamiento, nuevos empaques de productos, nuevas herramientas de venta, productos con el logo de la marca, renovaciones a la oficina corporativa, y un sitio web actualizado.
La nueva marca también ofrece una historia sustancial y convincente para ayudar a los esfuerzos de nuestros asociados de compartir el producto lo más posible.
El activo visual de la nueva marca remplaza los antiguos colores en oro y verde obscuro, para usar tonos más contemporáneos en azules y verdes claros. La nueva identidad de la marca de Mannatech, que remplaza la "M" en caligrafía, cuenta con un diseño atemporal de una "M" con arcos que emergen de otra "M" para reflejar un sentido de crecimiento y renovación.
La nueva marca se basa en las percepciones de la compañía derivadas de extensas investigaciones cualitativas y cuantitativas entre los clientes y Asociados de Mannatech. La investigación reveló que muchas personas han recibido una experiencia profundamente transformadora para su bienestar a través de los innovadores productos basados en la Gliconutrición, que incluyen productos para el bienestar, pérdida de grasa, cuidado de la piel, y para el hogar.* Estos productos son posibles gracias al equipo Mannatech de disciplinados innovadores científicos que han sido pioneros en los beneficios de la Gliconutrición para estos productos, antes y mejor que nadie.
Adicionalmente, la compañía ofrece la posibilidad de libertad, seguridad e independencia a través de su oportunidad de negocios, al ayudar a cambiar vidas a través del desarrollo personal y al ofrecer una forma tangible de contribuir a la comunidad a través de la fundación M5M℠.
"La nueva marca tiene un esfuerzo colaborativo en el que buscamos revelar de qué y de quién se trata Mannatech", dijo Joel Bikman, Vicepresidente senior para ventas y mercadotecnia de Mannatech. "Las voces de nuestros clientes, Asociados y empelados se tomaron en cuenta para mostrar en lo que creemos y lo que está en el corazón de la misión de Mannatech. Los elementos visuales y, sobre todo, la historia de la marca, son un verdadero reflejo de los valores de esta compañía y lo que otorgamos cada día. Por lo tanto, cuando decimos que nuestra prioridad es transformar vidas y hacer una diferencia en el mundo, eso tiene un verdadero significado".
Para iniciar la transformación de tu vida o la vida de aquellos a tu alrededor, por favor visita Mannatech.com.