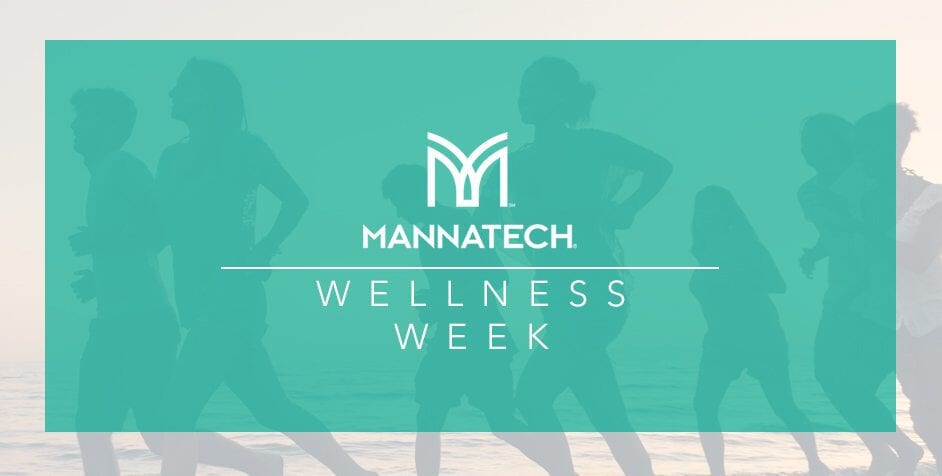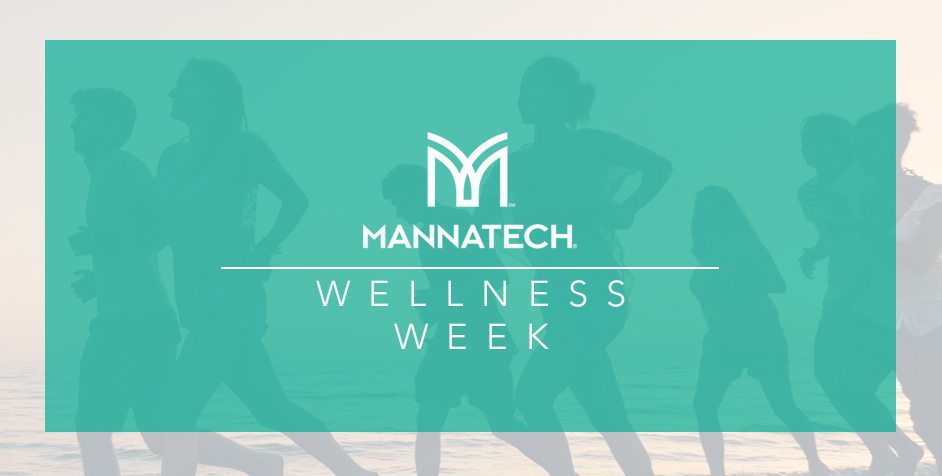 #MannatechWellnessWeek: Host an Event or Activity with Friends
Mannatech is celebrating National Wellness Week September 12-16 and wants YOU to be a part of it by getting your teams, family and friends excited about wellness by hosting a wellness event.
Wellness Week is a great opportunity to embrace healthy lifestyle choices and sharing your commitment to wellness by having your friends and family to join you. Being a part of Mannatech means you are already making good choices for your wellbeing. Join us wherever you are by hosting a fun wellness event or activity with friends, and let them know how important wellness is to you.
Here are a few ideas of wellness activities you can host:
Go for a hike – Take the family, friends and team for a day at the local trails nearest you for some therapeutic exercise outdoors.
Take a dip – If you have a swimming pool and the weather's right, invite a few friends over for some water aerobics and serve our TruPURE™ cleanse slimsticks in a pitcher of ice water for a refreshing beverage.
Raise a toast – Host a non-alcoholic "cocktail hour" after work and let friends try the TruPLENISH™ nutritional shake in vanilla and chocolate, the citrus-flavored TruPURE cleanse drink and the Cranberry AmbroStart® for healthier beverage options that offer essential nutrients.
Feel the Burn at home – Find a fun exercise program to stream on your home television and invite friends to join you for fitness hour. Diffuse Mannatech's essential oils to set the right atmosphere, whether you're doing yoga, cardio or dance exercises.
Cook to Impress – Plan a date night in with your loved one and cook a healthy meal together. Try one of our TruHealth™ recipes.
Dance the night away – Find a local dance class and learn a new skill with friends such as salsa, ballroom or swing dancing.
Treat Your Coworkers – Make a big batch of TruPLENISH smoothies or bring a veggie and fruit tray for everyone in the office to enjoy.
Community service – Participate in a wellness related activity that provides service to your community.
Be sure to take a photo of yourself and your friends at a Wellness Week event, post the photo to social media and use the hashtag #MannatechWellnessWeek. Stay tuned for more information and ideas on how to celebrate National Wellness Week with Mannatech.
---
#MannatechWellnessWeek: Organiza un evento o una actividad con tus amigos
Mannatech está celebrando la Semana Nacional del Bienestar del 12 al 16 de septiembre y quiere que TÚ seas parte de la celebración organizando un evento para crear entusiasmo sobre el bienestar entre tus equipos, familia y amigos.
La Semana del Bienestar es una oportunidad maravillosa para adoptar opciones para un estilo de vida saludable y compartir tu compromiso con el bienestar e invitar a tus amigos y familiares a que lo hagan contigo. Ser parte de Mannatech significa que ya estás haciendo buenas elecciones para tu bienestar. Acompáñanos en donde quiera que estés organizando un divertido evento o actividad de bienestar con amigos y déjales saber lo importante que es el bienestar para ti.
Aquí hay algunas ideas de actividades que puedes organizar:
Una caminata– Lleva a tu familia, amigos y equipo para pasar el día en los senderos de los parques locales, lo que se convertirá en una terapéutica sesión de ejercicio al aire libre.
Un chapuzón– Si tienes una piscina y el clima lo permite, invita a tus amigos para hacer una sesión de ejercicios aeróbicos en el agua y sirve refrescantes bebidas preparadas con nuestras barritas limpiadoras TruPURE™ cleanse slimsticks.
Haz un brindis– Organiza una "tarde de cócteles" no alcohólicos y deja que tus amigos prueban la deliciosa malteada nutricional TruPLENISH™  en sus sabores de vainilla y chocolate, así como la bebida limpiadora TruPure en su sabor a cítrico y AmbroStar®, sabor a arándano rojo; todas estas son bebidas saludables que ofrecen nutrientes esenciales.
Quema de grasa en casa– Encuentra un programa de ejercicios divertido, ponlo en tu televisión e invita a tus amigos para una hora de actividad física. Difumina los aceites esenciales de Mannatech para crear la atmósfera ideal, ya sea que estén practicando yoga o ejercicios cardiovasculares o bailables.
Cocina para impresionar – Planea una noche con tus seres queridos y cocinen juntos alimentos saludables. Prueba nuestras recetas TruHealth™.
Una noche de baile –Encuentra una clase de baile y aprende nuevos pasos con tus amigos, ya sea de salsa, baile de salón o swing.
Sorprende a tus compañeros de trabajo –Prepara una buena ración de batidos TruPLENISH, y trae una bandeja de vegetales y fruta para todos tus compañeros de trabajo.
Servicio comunitario– Participa en una actividad relacionada con el bienestar que ofrezca servicio a la comunidad.
Asegúrate de tomarte una foto con tus amigos en el evento de la Semana del Bienestar, publica la foto en las redes sociales y usa el hashtag #MannatechWellnessWeek. Mantente al tanto de más información e ideas sobre cómo celebrar la Semana Nacional del Bienestar con Mannatech.