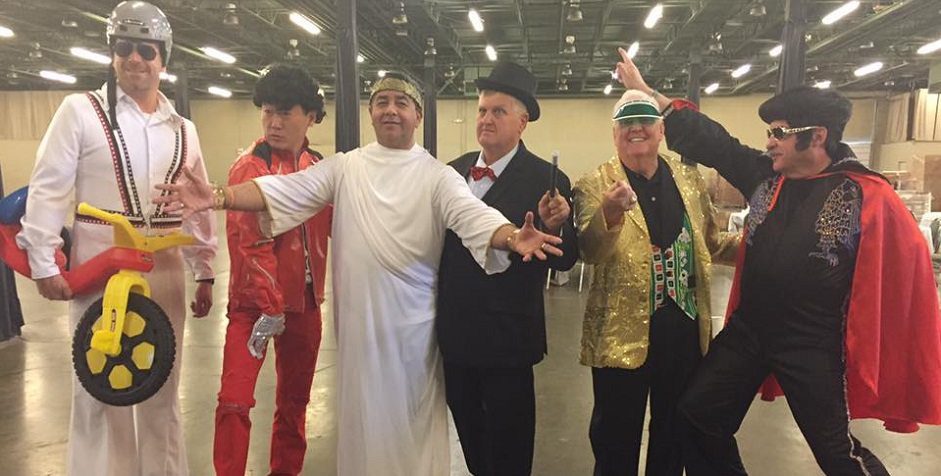 Need to Get Your Direct Selling Business To Take Off? Do This One Thing!
Attending MannaFest is one of the most important steps that you can take to boost your business. In fact, according to one direct selling expert, people who attend events increase their business by more than 35 percent. This is just one reason that Mannatech Associates should take advantage of the upcoming MannaFest℠ 2017 event in Las Vegas on April 6-9.
The author of Direct Selling for Dummies, Belinda Elsworth, considers attendance at events to be mandatory for those serious about growing their business. Elsworth says that the overall experience is invaluable and will set direct sellers on a positive path. Some of the factors that drive the value of attending sales conferences include the following:
Personal Advancement
Along with the increase in business, conference attendees are more likely to advance in their Leadership ranks than non-attendees. This is because they learn their craft with training and become more familiar with products. This allows attendees to get better at recruiting and selling, which helps them to rank up more quickly.
What's in it for you at MannaFest 2017?
At MannaFest 2017, there will be many hours of training, including a full day from direct selling pro, Eric Worre. His training will focus on improving your mindset, skills and strategy for success and leave you with actionable items that can impact your business immediately. Dr. Steve Nugent, Mannatech's Senior Global Wellness Director and Global Scientific Advisory Board Chairman, will support Associates through training and presentations on new and existing products.
Meeting Your Peers
Finding out that you and your team are not alone in your daily efforts is a huge benefit. Meeting and talking with other talented Associates who attend MannaFest will lift you up and give you the push you need to go to the next level. Meeting top distributors and finding that you have much in common can be a revelation. Finally, meeting others who share your same goals and views can create life-long friendships that you can draw upon when you are down and need a boost or if you are on top of the world and want a high-five.
What's in it for you at MannaFest 2017?
You will be able to meet Associates from almost all of our 26 markets. Together you can learn and share what works and how to achieve success. You will also have the opportunity to meet corporate executives, such as Alfredo "Al" Bala, CEO and President of Mannatech. Think about how much more powerful will you be when you leave the show and go back to your team and say, "The CEO and I talked at length about growing my business."
New, New, New!
You can't be a business leader and wait for the newest trends to come to you. Attending events, specifically MannaFest, will put you in the front row for new products, new programs and a new vision for the company. This will make you an early adopter allowing you to get a step up on the competition as well as helping you take your business higher than ever.
What's in it for you at MannaFest 2017?
At MannaFest 2017, we will be releasing three new products that will be available at the event first. These new products will change the way you look at your day. Dr. Nugent will present and train on these new products, and they will be available immediately in the MannaFest storefront. Don't wait for these products to come to you. Go to MannaFest, get to the front of the line and be the first in your area to have these new products.
Training to Be the Best
For a leader, always knowing more than your competition is key to long-term success. Skipping this event will deprive you from accessing some of the best industry training you can ever receive. Direct sales is not for the faint of heart, and learning the newest techniques to reach new markets is critical to keep progressing.
What's in it for you at MannaFest 2017?
As previously mentioned, Eric Worre, a direct selling champion, will provide a full day of training customized for Mannatech that is simply not available anywhere else, ever. If you want the newest and industry-best techniques for building your business, this is the place to learn and grow.
Grow Stronger at MannaFest 2017
As you can see, the cost of attending MannaFest 2017 quickly pays for itself in that it will help give you the tools you need to grow your business in a lasting way with the best products available. You will leave empowered to take your life to places you may have only dreamed about.
Don't wait any longer.