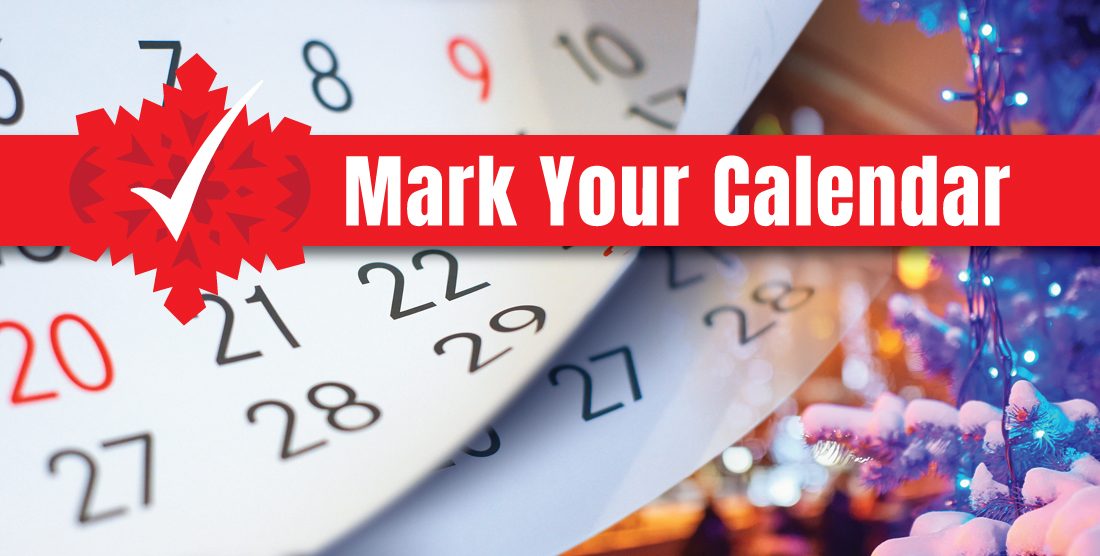 Review Your Scheduled Holiday Automatic Order Shipment
Mannatech's Holiday and Shipping Schedules
It's time to plan for your business during the hectic holiday season. To make it easier for you, we've included the important dates for when the Mannatech office will be closed and how this will affect your orders and shipping.
*One-time Orders will continue to ship except for on December 25, 30 and 31 and January 1 due to holidays and inventory counts.To make changes to your Automatic Order, contact the Customer Care or visit Mannatech.com. Backdating for Automatic Orders will not be allowed.
---
检查你的假期自动订单发货计划
美泰的假期和发货计划
是时候为繁忙的假期规划您的业务了。为方便您做出规划,我们将告知您美泰办公室的关闭时间,以及这对您的订单和发货造成的影响。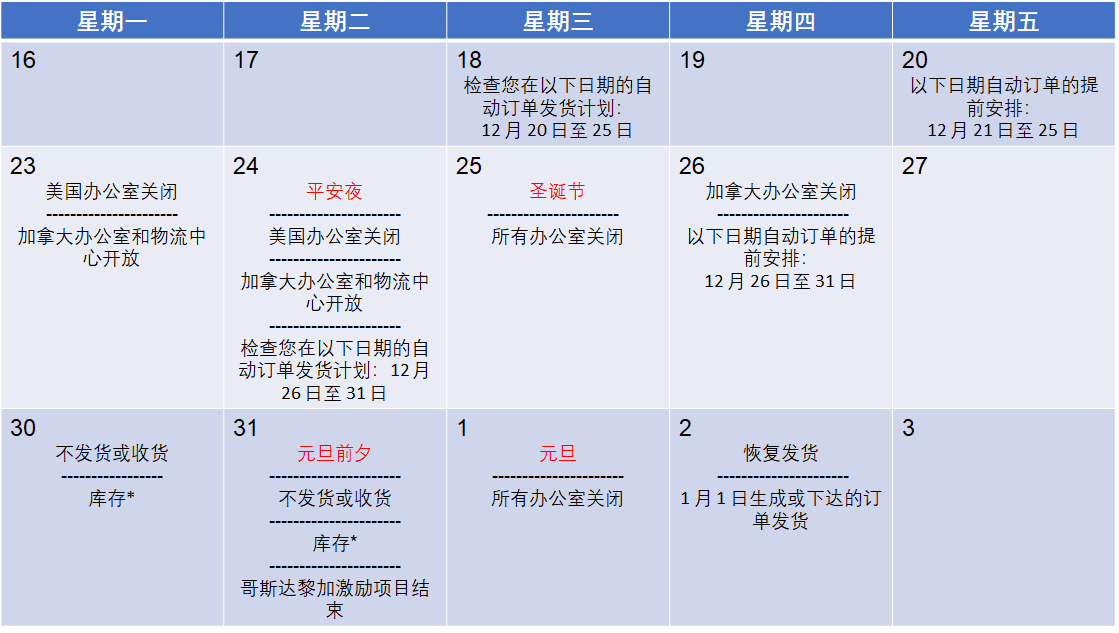 *由于假期和库存的原因,12 月 25 日、30 日和 31 日以及 1 月 1 日的一次性订单将延期发货。如果您想更改您的自动订单,请联系客服或访问 Mannatech.com。您只能将自动订单的发货时间更改到原日期之后。
---
Revisa la agenda de tu AO para esta temporada de fiestas
Fiestas de Mannatech y Fechas de Envío
Es hora de hacer planes para tu negocio para la ocupada temporada de fiestas. Para hacerlo más fácil para ti, hemos incluido fechas importantes de cuando la oficina de Mannatech estará cerrada y sobre cómo esto afectará tus pedidos y envíos.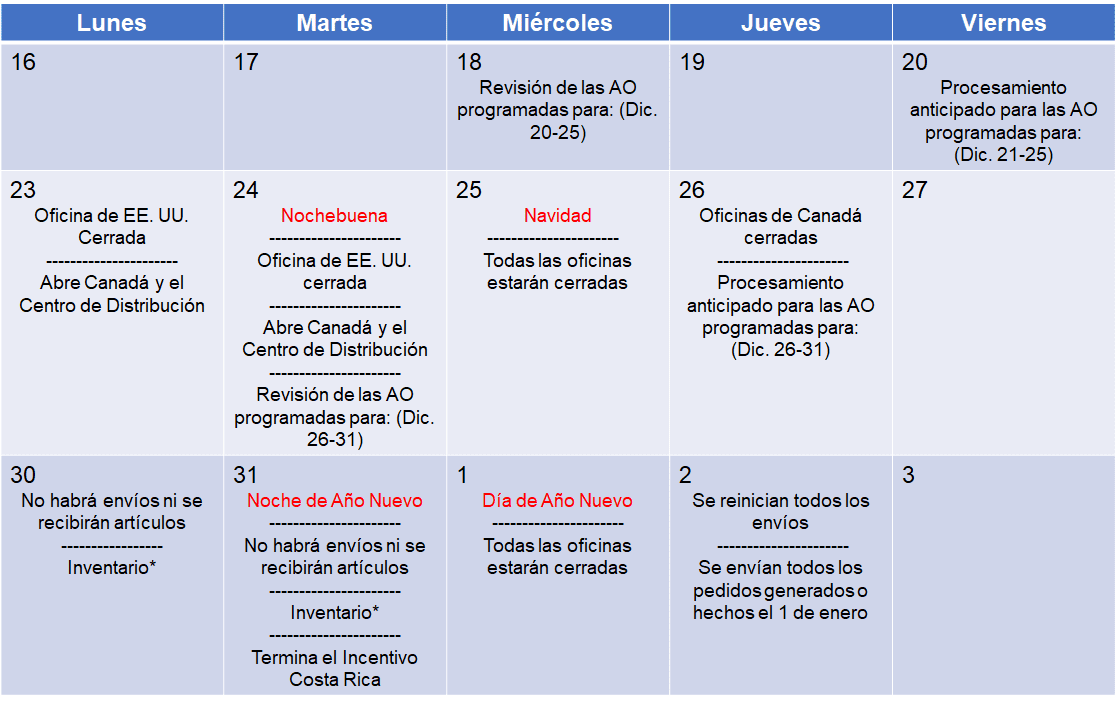 *Las Órdenes Únicas continuarán enviándose, salvo en diciembre 25, 30 y 31 y el 1.o de enero debido a los días festivos y los conteos de inventario.Para hacer cambios a tus Órdenes Automáticas, contacta al Centro de Llamadas o visita Mannatech.com. No se podrán adelantar las fechas de las Órdenes Automáticas.